We tend to hear a lot about the apple pie being quintessentially American, but what about pears? Pears are deserving of the love, too! This is something anyone who has ever bitten into a slice of sweet pear pie can attest to. The naturally sweet and totally unique flavor of pears is oh so delightful when nestled inside a buttery pie crust and baked to golden perfection. The flavor imparted is one that will make you smile and wonder why you don't eat pear pie more often. Luckily, a quick Google search reveals millions (literally, millions) of recipe ideas for you to try. If you're looking to start with a few that are straightforward, simple, and delicious, these recipes are pear-fect!
Whole wheat flour kicks the flavor up a notch in this tasty and succulent pear pie that is truly a classic.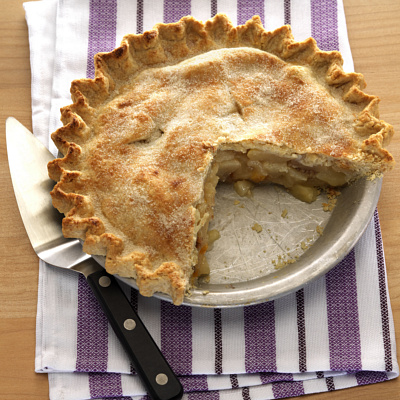 A flavorful pie combining Red Anjou pears and the subtle tartness of dried apricots. Pecans add a crunchy element, and the acidic quality of the sour cream in the dough matches nicely with the other flavors and the creaminess of the pears. Yogurt or buttermilk may also be substituted for sour cream.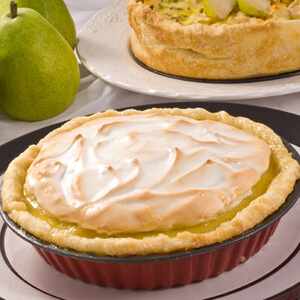 Who says you can't make a citrusy meringue pie in cooler weather? It's best to make the meringue just before you're ready to serve the pie. If it's made several hours ahead, the meringue will droop.