No matter what is going on in the world, it's always a good time to enjoy pears. This is especially true on World Pear Day, our annual celebration of all things pears! Taking place on Saturday, December 5, the fifth year of World Pear Day promises to be extra special as people all around the world have a chance to connect over their mutual love of pears! World Pear Day also kicks off National Pear Month where we celebrate pears during the entire month of December in the United States.
Did you know that, depending where you shop, all ten varieties of Northwest pears are available in grocery stores during December? This year's World Pear Day may look a little different since we are unable to conduct our round-the-world sampling, but there are still ways to connect with us and join the fun! Here's how:
View this post on Instagram
Post to social media and make sure to use the #WorldPearDay hashtag
Part of what makes World Pear Day so exciting is the chance to connect with pear lovers across the globe, and the best way to do that is by joining in on the conversation using the #WorldPearDay hashtag. Show your pear love on social media by sharing your favorite variety (do you even Anjou, bro?!), posting pictures of pears, making silly pear puns, or just saying whatever comes to mind! You can follow the hashtag to track the World Pear Day celebration as it moves across the globe. From a "su-Pear" song and dance routine in Indonesia, to our USA Pear Road Show in Dubai, to virtual cooking workshops in Mexico and everything in between, you'll see all the ways that we're sharing the international pear love! Whatever you post, make sure to use the #WorldPearDay hashtag. And who knows, maybe you'll even win a prize?!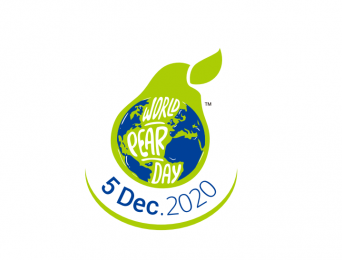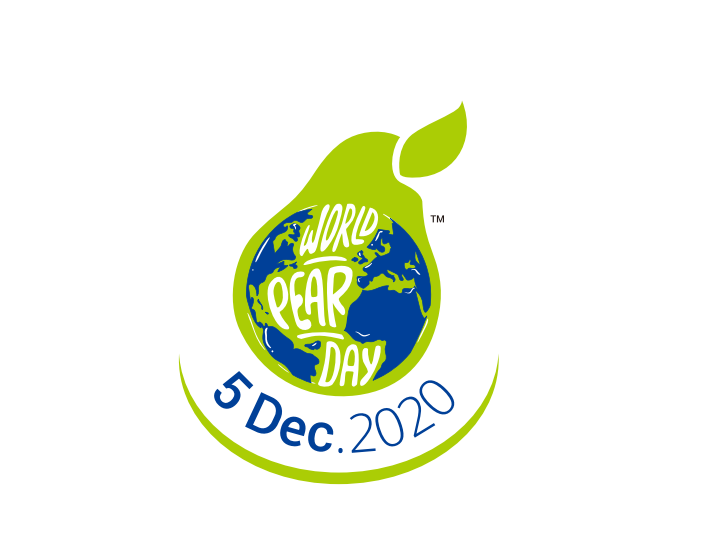 Share our new logo
This year we are extra excited to unveil a new World Pear Day logo that visually captures the globally unifying theme of the event. Using a green color inspired by the Green Anjou pear, the freshly redesigned World Pear Day logo provides an exciting new look. Show that you are celebrating World Pear Day by sharing the logo!
Show us your Pear-sonality
Head over to our Instagram page and try out our super fun augmented reality feature to find out which pear variety matches your personality! Maybe you're a sweet Anjou, a luscious Comice, a flowery Starkrimson or a dynamic Bartlett – you have to try it to find out!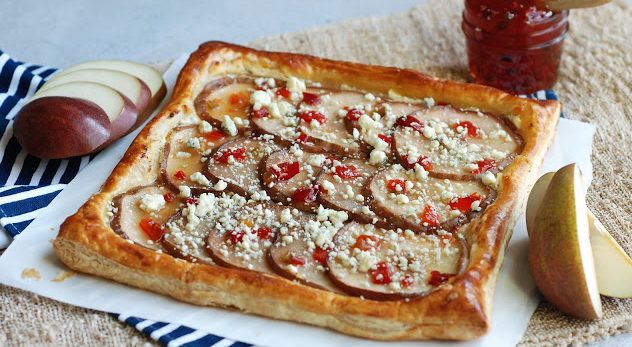 Pears are delicious on their own, but the possibilities are endless when it comes to cooking with them. From baking to poaching and everything in between, there are plenty of chances to put your culinary creativity to the test with pears. We also have tons of recipes that are easy and fun to make when you are spending more time at home!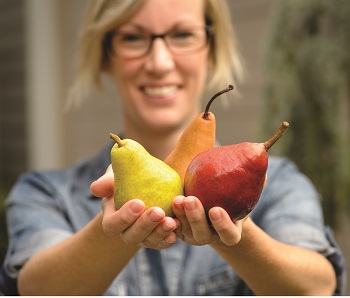 Share a pear!
We all have that friend or family member who has never tried a sweet and juicy pear and World Pear Day means the time is ripe to spread the pear gospel! We recommend giving a pear to someone, showing them how to Check the Neck for ripeness, and slicing it up to savor the moment! When we sample pears at grocery stores or events, the goal is to bring people to that moment of pear enlightenment. This is your opportunity to do the same thing!
Want more pear recipes? Visit our recipe page!