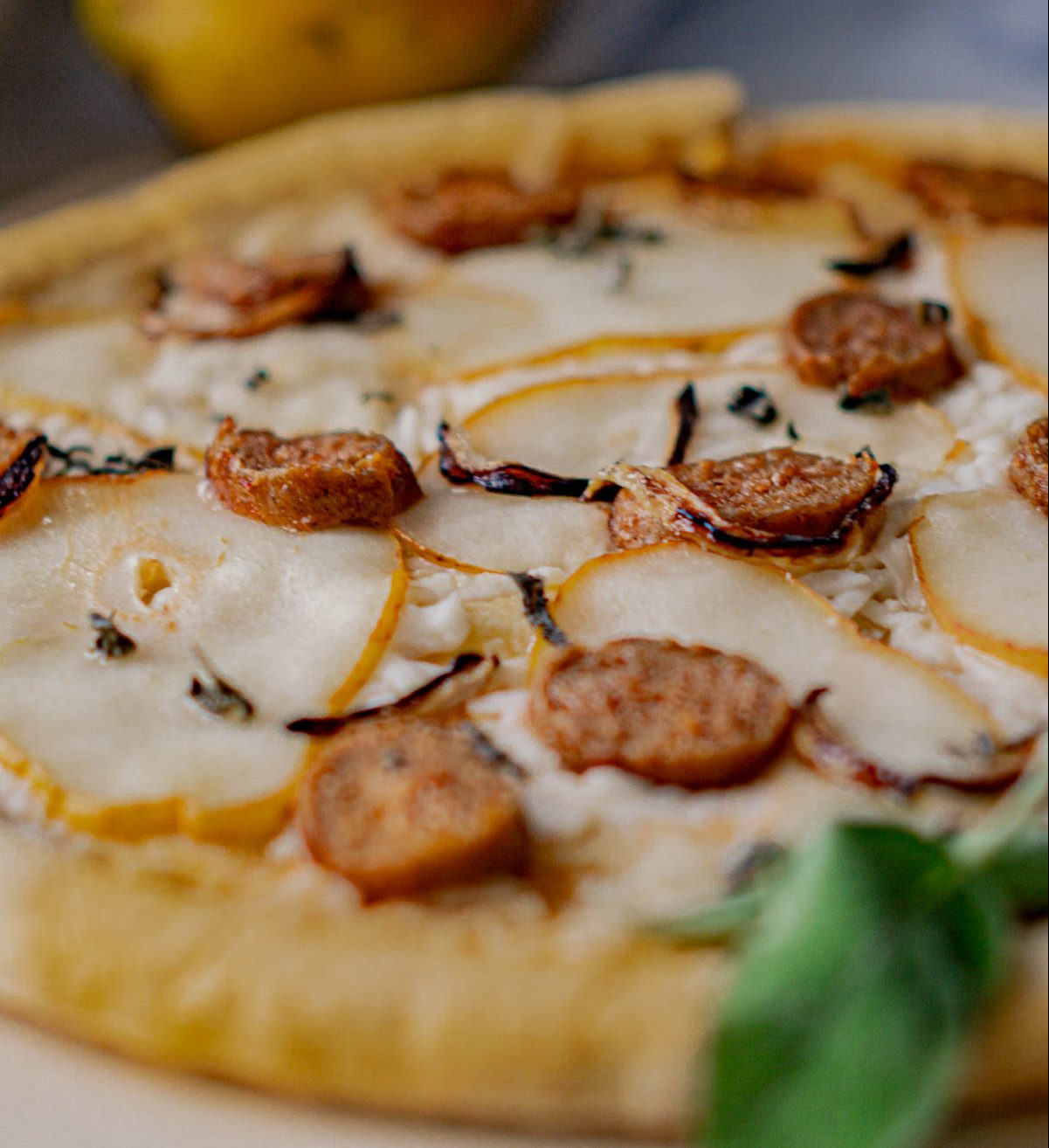 Vegan Sausage and Pear Pizza
This sweet and salty combo features the Bartlett pear and vegan sausage. Recipe and photography by Hilaire Baumgartner (@Baumassfoods).
INGREDIENTS
1 pizza crust
5 tbsp olive oil
1 Bartlett, sliced thinly
1 cup vegan mozzarella
1 vegan sausage link, cooked + sliced into rounds
1/4 cup white onion, sliced + caramelized
2-3 fresh sage leaves, chopped or chiffonade
honey or agave
DIRECTIONS
Preheat oven to 400 degrees Fahrenheit.
Rub the oil into the pizza crust
Add the cheese, pear, cooked sausage, onion, and sage to the crust.
Bake for 10-15 minutes, or until cheese is melted and crust is golden.
Drizzle with honey or agave and enjoy!
NUTRITION