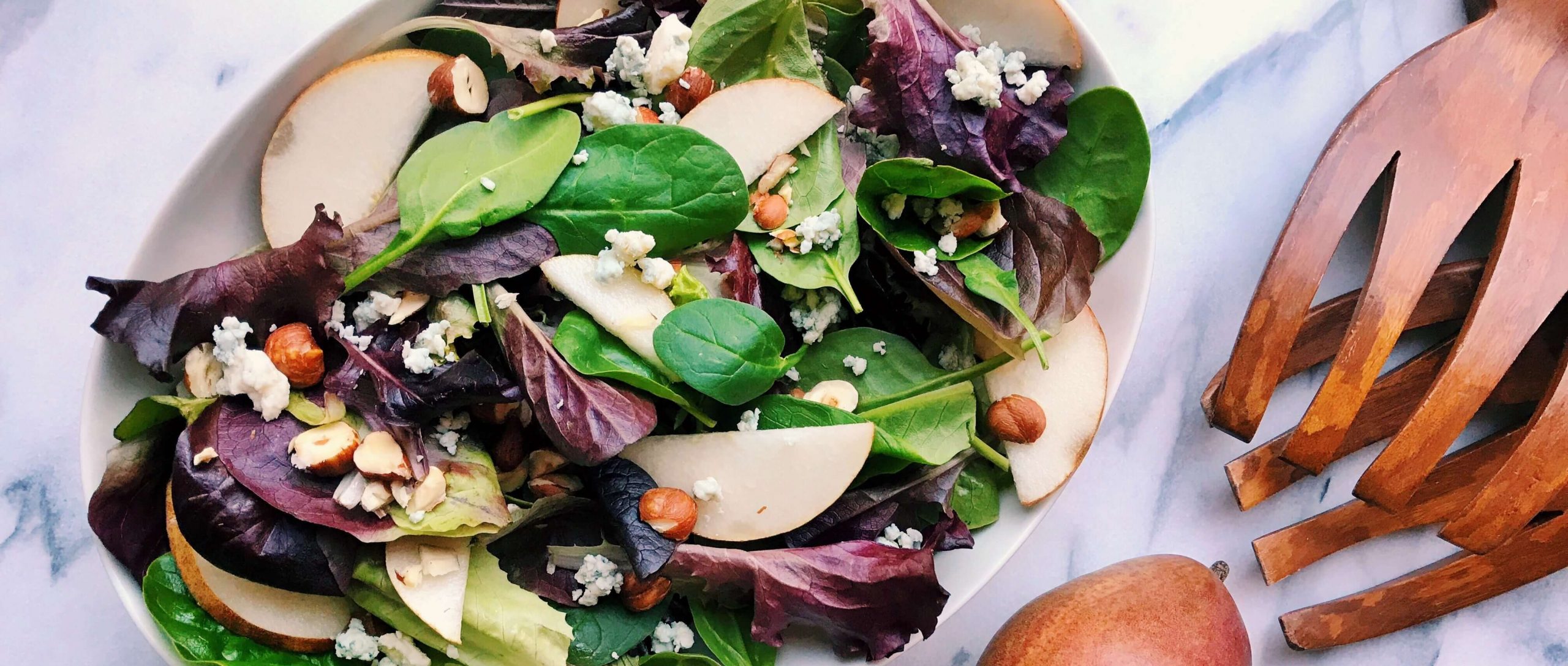 Super Simple Signature Pear Salad
A classic salad suitable for a delicious, nutritious entree! The tangy crumbled blue cheese is delightfully offset by the sweet and juicy pear. Woodsy balsamic vinegar gives this salad further depth and hearty flavor. The greens can also be changed to spinach to give the salad extra nutrients. Roasted almonds or candied walnuts are good options with spinach.
INGREDIENTS
Salad
½ pound mixed salad greens
1 large USA Pear
½ cup hazelnuts, toasted and coarsely chopped
¼ cup crumbled blue cheese
Balsamic Vinegar Dressing
5 tablespoons good quality olive oil
1 tablespoon aged balsamic vinegar
Salt to taste
DIRECTIONS
For salad: Combine the greens and crumbled blue cheese in a bowl. Toss with enough dressing to lightly coat the leaves; you may not need all of it. Taste and adjust seasoning. Cut the pear into thin slices and nestle them among the greens. Sprinkle the toasted hazelnuts on top.
For dressing: In a small bowl, whisk oil and vinegar. Season with salt.
To toast hazelnuts: Preheat the over to 350 degrees. Toast hazelnuts in a single layer on a rimmed baking sheet until lightly browned and fragrant, about 15 minutes. Set aside to cool and then chop coarsely.
NUTRITION
Serving Size: 3 Cups (279g)
Calories: 610
Carbohydrate: 23g
Dietary Fiber: 8g
Protein: 10g