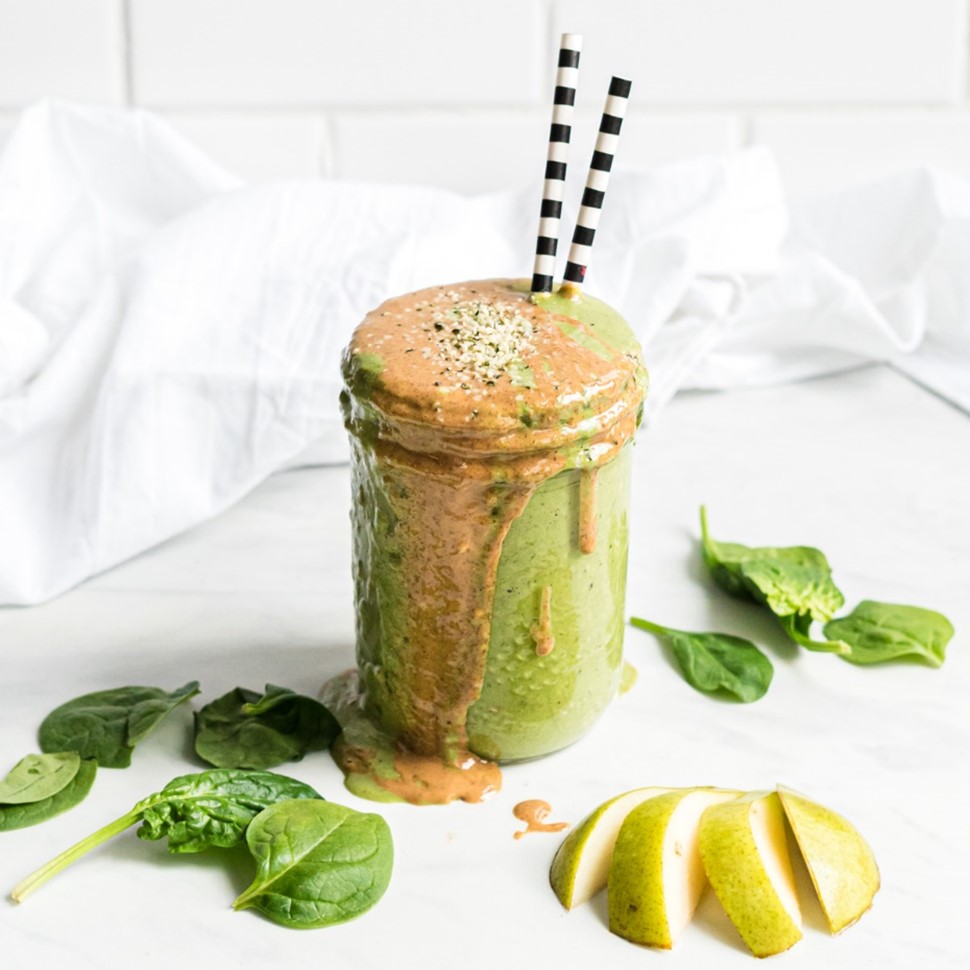 The Best Green Pear Smoothie
Nita Sharda, Wpg Dietitian, developed this smoothie recipe and has decided it is the best green smoothie recipe ever. She also says it's the perfect way to use an over-ripe pear and prevent food waste.
INGREDIENTS
1 tbsp ginger, minced
1 ripe banana, sliced, frozen
1 ripe pear, sliced, fresh or frozen
1/4 cup hemp hearts
1/4 cup almonds or 2 tbsp almond butter
2 cups spinach
1 1/2 – 2 cups milk (any kind)
Pinch of cinnamon
DIRECTIONS
Place all ingredients in a blender. Blend for about 1 minute or until the contents are smooth. Add more milk as needed to attain your desired consistency.
I like to use frozen fruit in my smoothies but fresh will work just fine! Pears are best eaten fresh, but if you need to preserve them to prevent food waste, you can slice them up and freeze them to use in smoothies. Another good option is to make a pear puree to freeze. This helps to maintain better texture and color and the puree can be used in smoothies, sauces, dressings, baked goods, and more.
NUTRITION