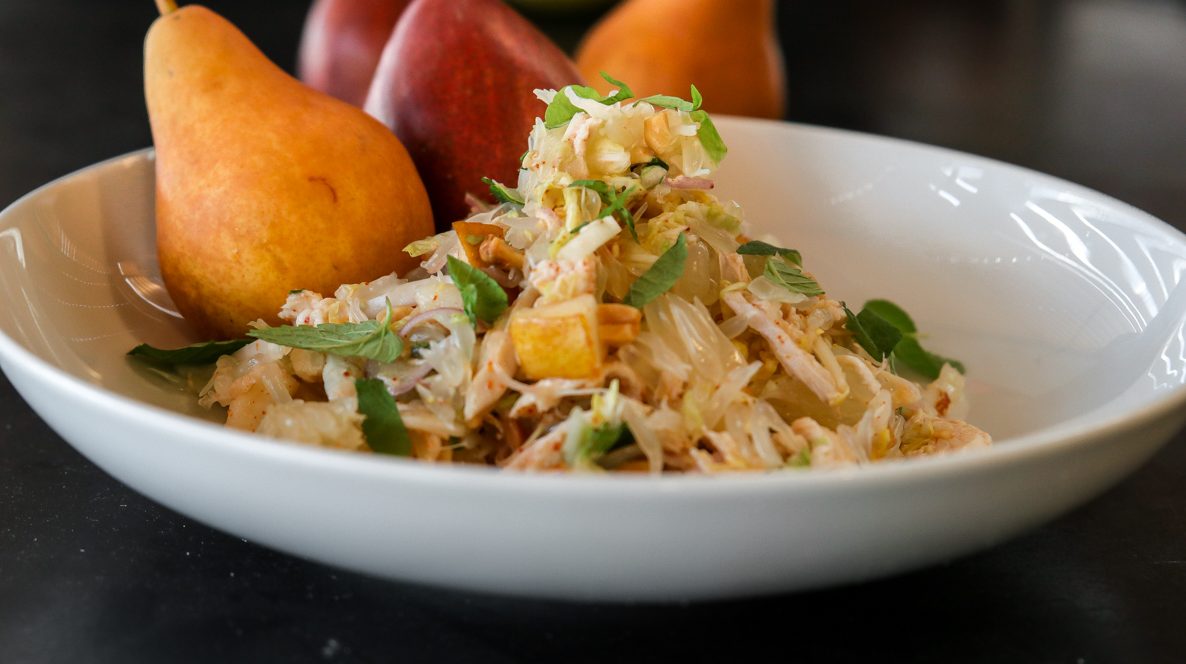 Thai Pear and Chicken Salad
Fresh and spicy Thai flavors come together for a dish that is perfectly suited for warm weather!
INGREDIENTS
1 chicken breast
2 Anjou or Bosc pears
1/2 pomelo cut to "bottles"
1 stick of fresh lemongrass
A handful of mint leaves
A handful of roasted and crushed peanuts
2 shallots
1 crushed garlic tooth
For the sauce
3 tablespoons Thai fish sauce
1 tablespoon sugar
Juice of lime or half lemon
1/2 fresh chili
DIRECTIONS
Cook the chicken breast boiling water for 2 minutes. Turn off the fire and let the chicken continue to simmer under the heat of the water. After spending 10 minutes, make sure it is cooked.
Cool and tear the chicken meat lengthwise to "threads."
Cut the pears into medium sized cubes.
Slice the shallots into thin slices and the bottom third of the lemongrass stick as well.
In a medium bowl, place all the salad ingredients and sauce ingredients and mix lightly.
Taste and adjust seasoning according to taste.
NUTRITION