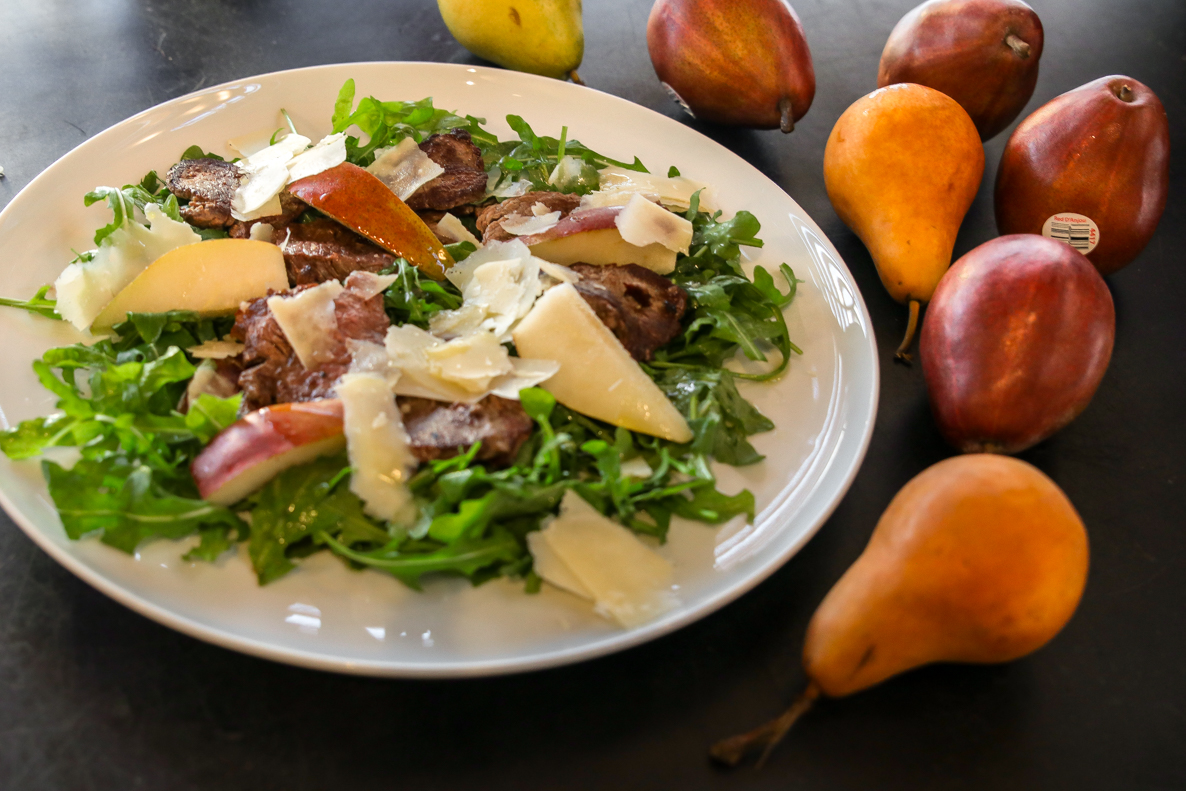 Tagliata alla Rucola with Pears
Anjou pears lend a welcome touch of sweetness to this simple and classic Italian steak salad.
INGREDIENTS
2 ripe Anjou pears
7 ounces of thinly sliced beef / sirloin
1 pack of arugula leaves, washed
1 3/4 ounces of parmesan cheese
Juice from half a lemon
Olive oil
Salt and pepper
Slightly coarse sea salt
DIRECTIONS
Season the meat slices with salt and pepper on both sides and drizzle with a little olive oil. Allow to sit for a few minutes. At this time, slice the pears, without the core and kernels.
Preheat a pan. Place on flat serving plates the arugula leaves and top the pear slices. Burn the chunks of meat for a very short time on the pan – 10 seconds on each side. Remove from the fire and place on the plates with the arugula and pears.
Squeeze over lemon juice, sprinkle with a little olive oil, scrape parmesan cheese and sprinkle with a little coarse salt. Serve immediately.
NUTRITION