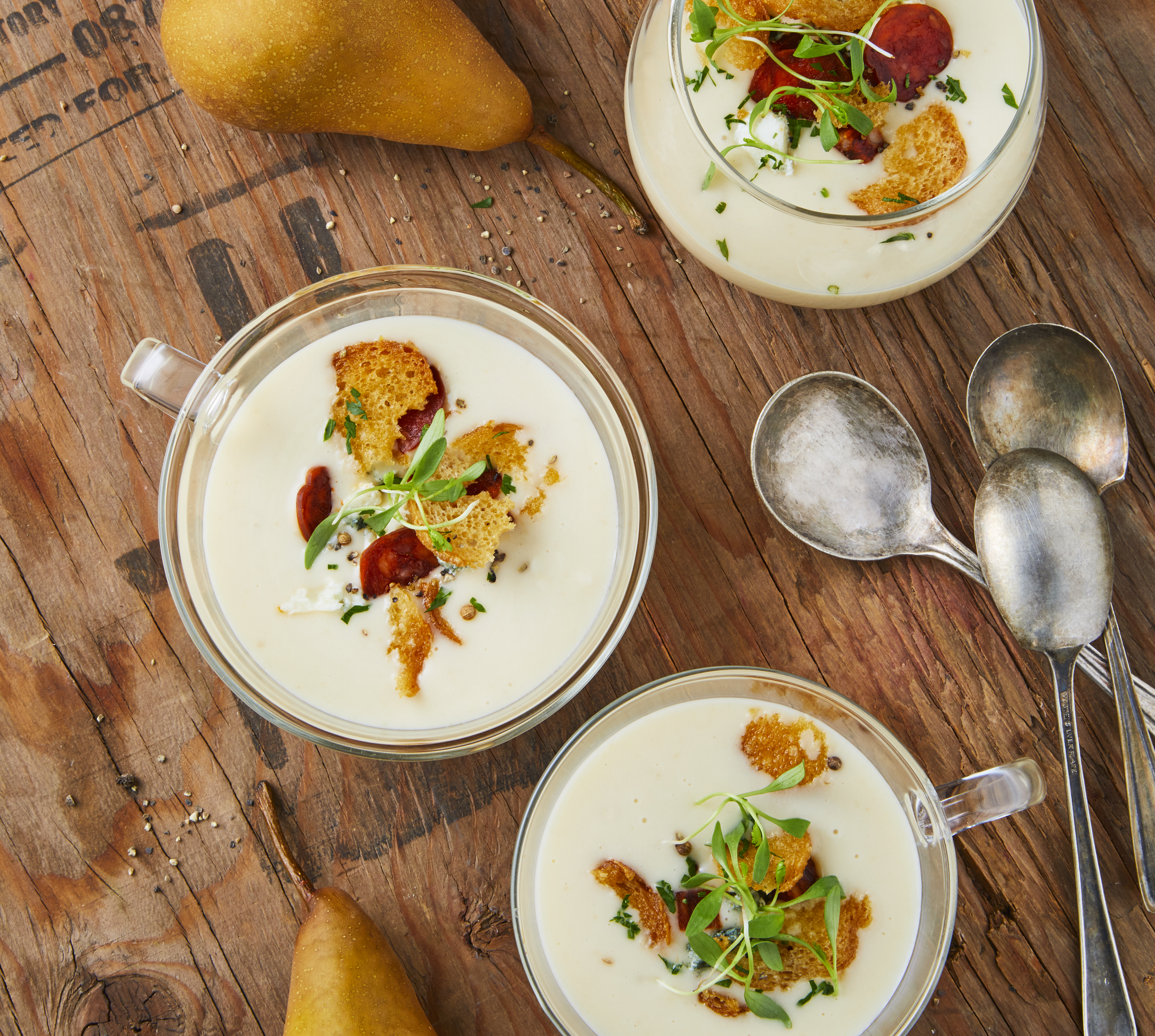 Pear Cream with Chorizo and Blue Cheese
Is it a soup? Is it a dip? This creamy and delicious dish is hearty and warming with a kick of spice and a touch of sweet from fresh Bosc pears.
INGREDIENTS
3 Bosc pears, peeled and chopped
1 potato, diced
1 cup leek, chopped
4 tablespoons butter
34oz vegetable broth
2 cups bread croutons
1 chorizo, thinly sliced
4 tablespoons blue cheese, crumbled
Pepper
DIRECTIONS
Sauté the pears, potato and leek in the butter; add the vegetable broth and bring into a boil; cook until potatoes are soft. Blend until obtaining a soft texture and season to taste.
In a pan at low heat, cook the chorizo slices.
Serve the pear cream and add croutons, chorizo, blue cheese and a dash of pepper.
NUTRITION