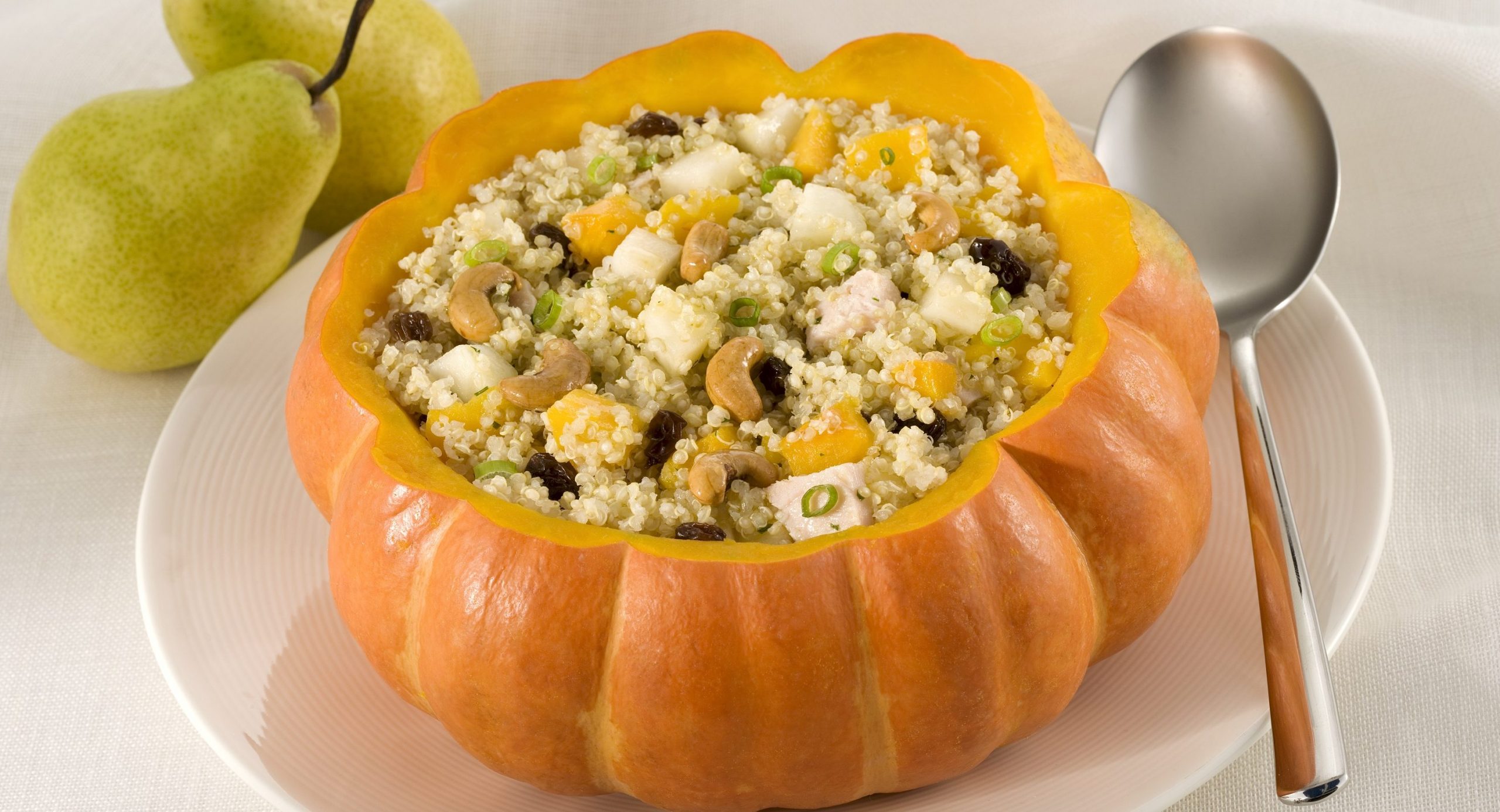 Pumpkin with Quinoa, Turkey and Pears
Is this the quintessential fall dish? Celebrate the bounty of the fall by adding delicious seasonal ingredients into a pumpkin.
INGREDIENTS
1 medium pumpkin
3 cups of cooked quinoa
3 USA pears in cubes
1 ¾ ounces of seedless raisins
5 1/3 ounces diced smoked turkey breast
3 ½ ounces toasted cashews
chopped green onions and parsley
½ cup olive oil
½ cup of vegetable stock
1 teaspoon mustard
DIRECTIONS
Cut a lid off the pumpkin, remove the seeds and cook in a large pan of water for about 40 minutes or until soft, or in the microwave for 18 to 20 minutes at high power, with the opening facing down.
Wait for it to warm up and dig the pulp into small pieces. Put on a platter.
Chop the nuts in the processor and mix with the rest of the ingredients.
Mix the seasoning ingredients and add to the mixture. Put it back in the pumpkin and serve it cold.
NUTRITION