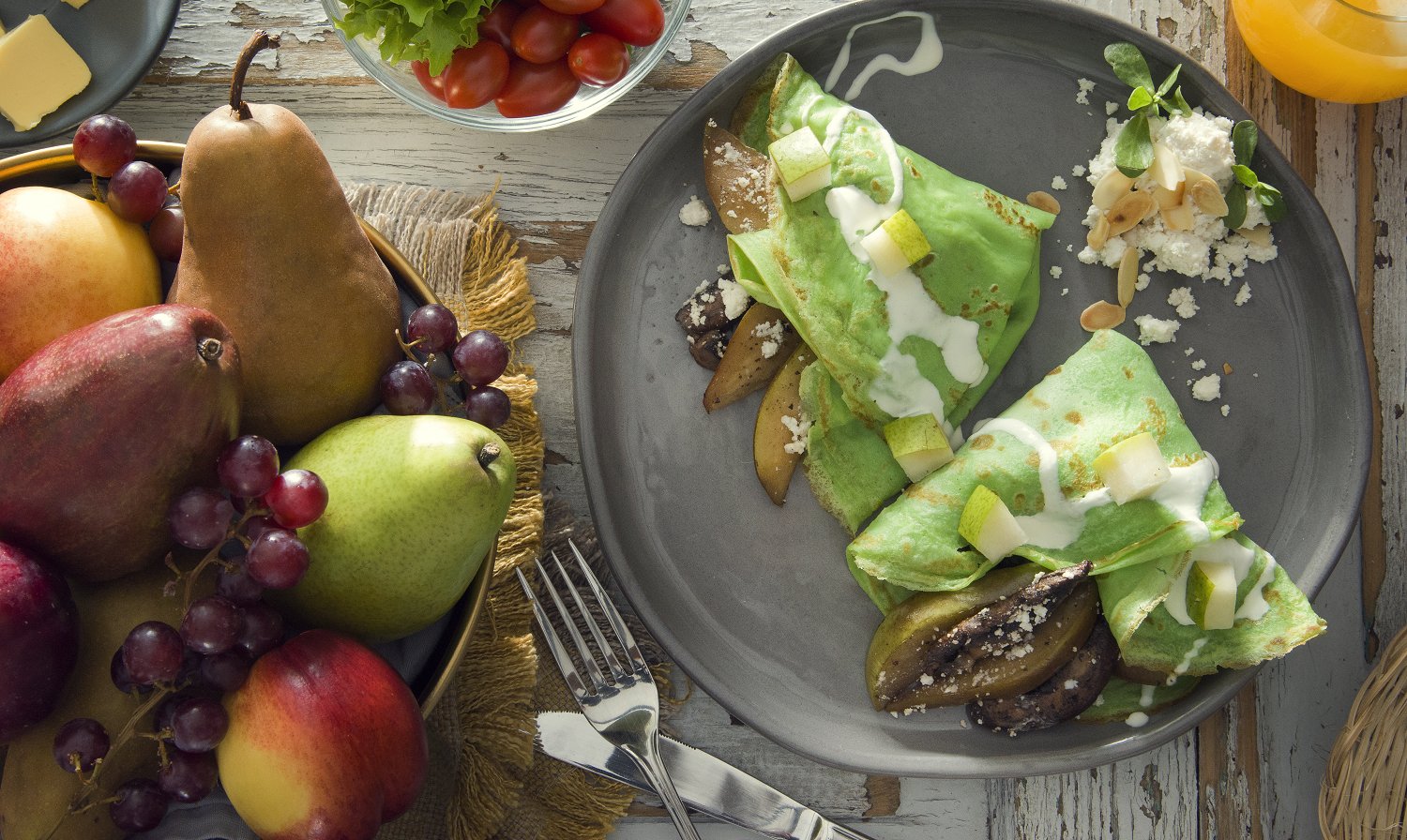 Add a huge dose of color, flavor and nutrition to your breakfast with these fun and tasty crepes.
INGREDIENTS
2 cups milk
1 cup wheat flour
3 teaspoons butter
5 eggs
3 tablespoons sugar
½ tablespoon salt
¼ cup water
1 cup spinach
3 Anjou pears
3 portobello mushrooms
1 cup watercress
¼ cup olive oil
½ cup sour cream
DIRECTIONS
Cut the portobellos in thick slices. Cut the pears in eight pieces and remove the seeds.
Heat the olive oil in a pan and sauté the pears and portobellos; cook for 4 minutes and season. Add the watercress and cook for 2 more minutes; reserve.
Blend the milk, flour, eggs, butter, sugar, salt and spinach. Put this mix in the fridge.
Heat a medium Teflon pan and melt a little butter to avoid that the mix sticks to the pan. Add the crepe mix, so that it covers the whole pan, and cook for 1 minute. Turn it over and cook for 1 more minute.
Let the crepes cool down and stuff them with the pear, watercress and portobello mix that you cooked previously. Add some sour cream on top, along with some pear dices.
NUTRITION