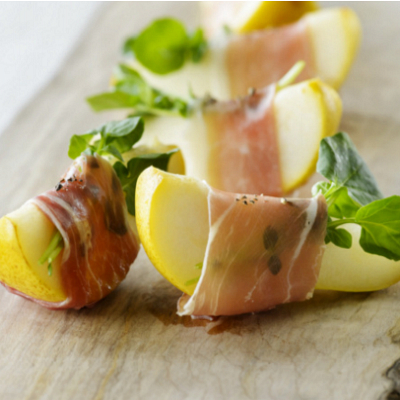 Easy pear recipe "hacks" help you simplify fresh snacking. Any way you slice a pear, you've got all the ingredients for a tasty, nutritious treat.
INGREDIENTS
1 ripe USA Pear
8 slices prosciutto
Your favorite greens. We like Watercress. (optional)
DIRECTIONS
Slice the pear. Place a small sprig of greens on top of each slice. Wrap with Prosciutto and enjoy.
NUTRITION
Serving Size: 2 oz
Calories: 60
Carbohydrate: 7g
Dietary Fiber: 2g
Protein: 5g