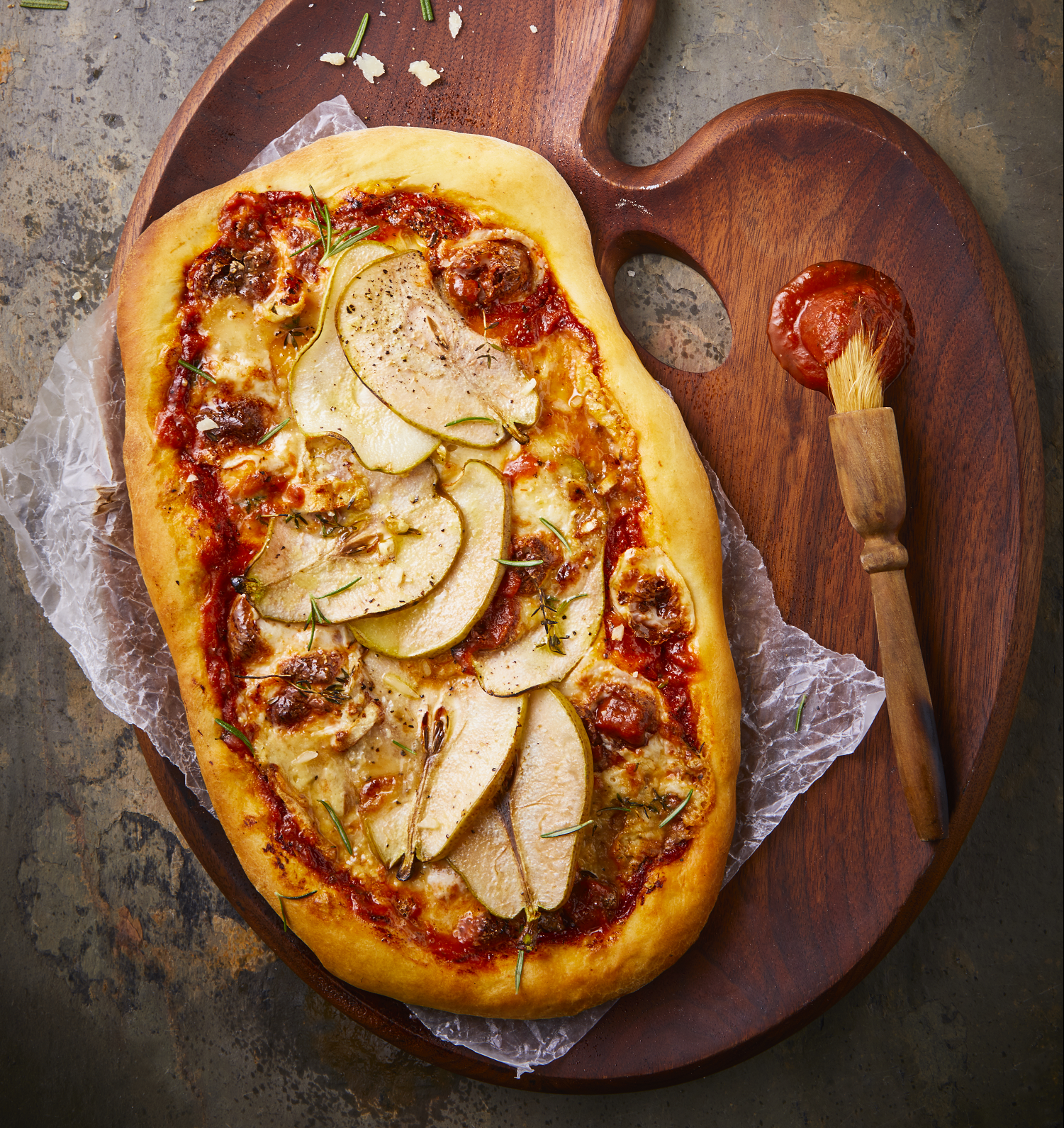 Pear Pizza with Brie Cheese and Rosemary
There are so many combinations when it comes to pear pizza. Instead of traditional mozzarella, this recipe uses creamy brie cheese and fresh rosemary to contrast with sweet and juicy Anjou pears.
INGREDIENTS
1 pizza dough
4 tomatoes, cut in four pieces
2 garlic cloves
1 cup basil leaves
¼ cup olive oil
2 Anjou pears, thinly sliced
½ piece Brie cheese, sliced
2 rosemary branches, the leaves
Salt and pepper
DIRECTIONS
Mix the tomatoes, garlic, basil and olive oil; place them in an oven-proof pan and bake them at 400°F for 30 minutes; blend and season with salt and pepper
Stretch the pizza dough and make 1 large or 2 small pizzas; spread tomato sauce and add pear slices, cheese, rosemary and a little pepper. Bake them at 430°F for 8 minutes, or until they are golden brown.
NUTRITION