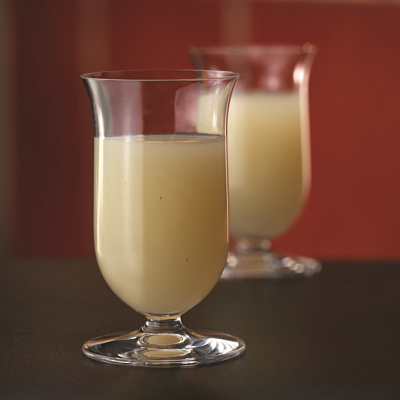 This delicate cocktail tantalizes the taste buds with a balance of sweetness and substance. The elderflower liqueur brings out the floral essence in the flavor of the fresh pear. Developed by Kelley Swenson, Portland, Oregon.
INGREDIENTS
3/4 oz pear liqueur, such as Clear Creek Pear Brandy or Aqua Perfecta Pear Eau de Vie
3/4 oz elderflower liqueur, such as St. Germain or Belvoir
3/4 oz gin
1/2 oz purée of fresh USA Bartlett or Green Anjou Pear
1/2 oz fresh-squeezed lemon juice
Ice
DIRECTIONS
Mix:
Pour ingredients in shaker and fill with ice. Shake vigorously and strain into a cocktail glass of your choosing.
Garnish with an edible flower or paper-thin slice of pear on the edge of the glass.
NUTRITION
Serving Size: 3 oz
Calories: 170
Carbohydrate: 5g
Dietary Fiber: 0g
Protein: 0g