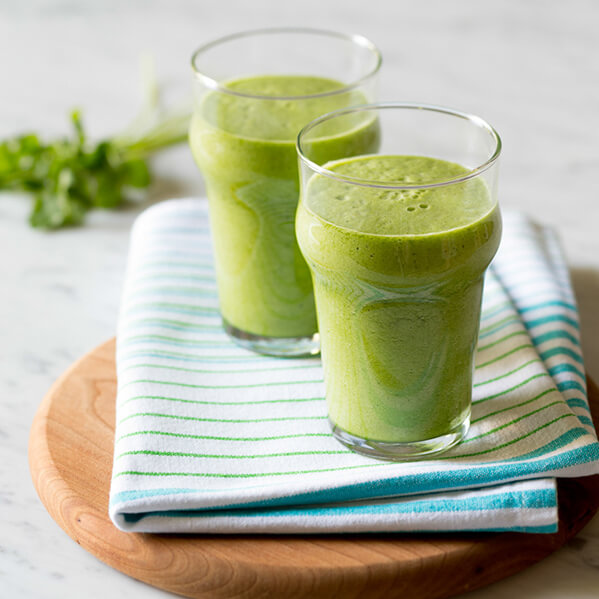 Pear and Pineapple Green Smoothie
Looking for a smoothie that combines both fruits and vegetables and still tastes delicious? Look no further! This recipe includes a full cup of spinach and several sprigs of brightly-flavored cilantro. These flavors are balanced by the honey-sweetness of pear and the tanginess of pineapple. Add refreshing coconut water as a base, and you've created the perfect green smoothie.
INGREDIENTS
1 ripe USA Pear, such as Anjou, Bartlett, Concorde, or Comice, cored and cut into large chunks
1 ½ cups cubed pineapple
1 packed cup spinach
10-12 sprigs fresh cilantro
1 cup cold coconut water
DIRECTIONS
Place all of the ingredients into a blender and puree at high speed until smooth.
NUTRITION
Serving Size: 1 Cup
Calories: 160
Carbohydrate: 40g
Dietary Fiber: 7g
Protein: 3g