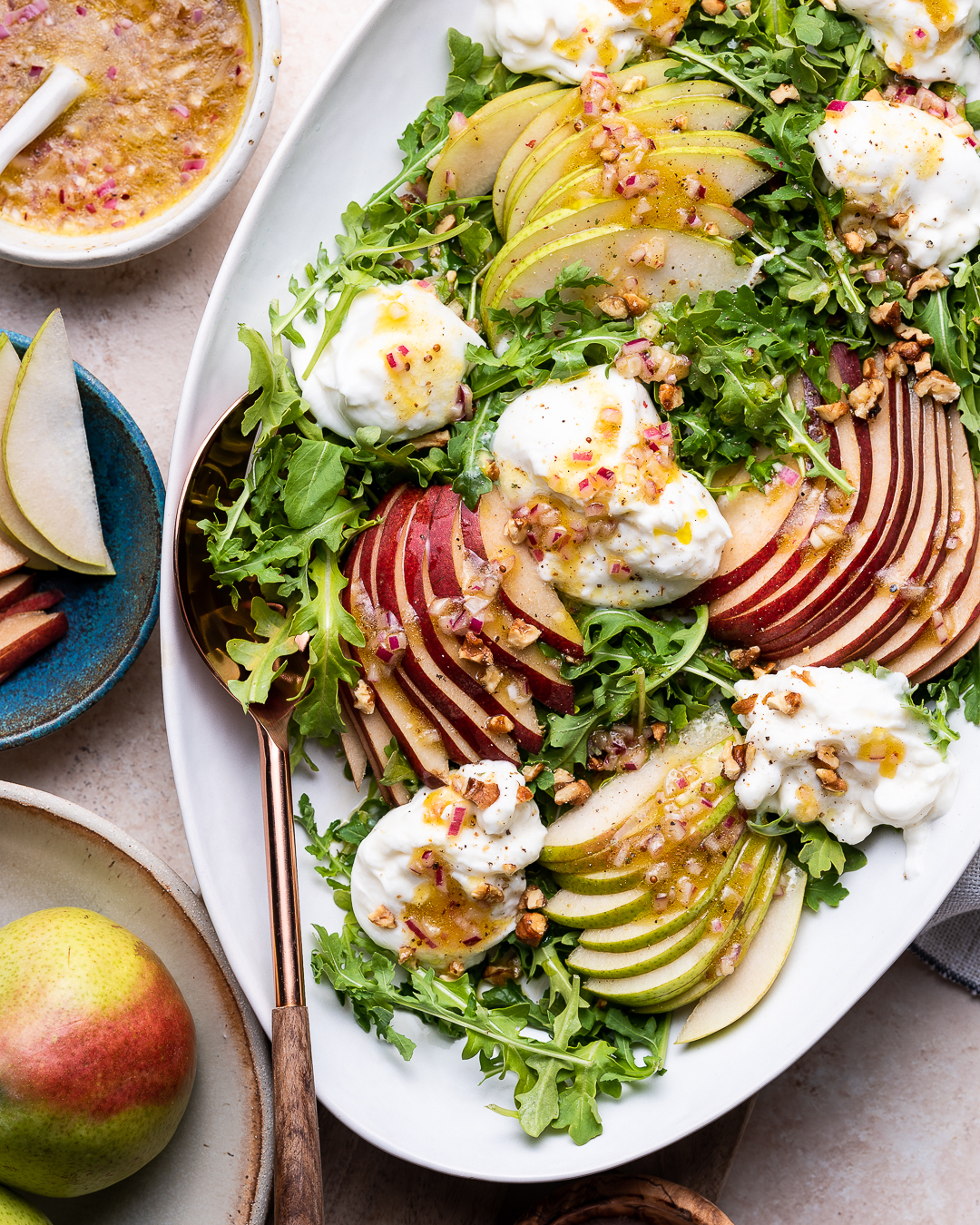 It doesn't get any simpler! Slice pears and place them on a bed of spicy baby arugula with dollops of the creamiest burrata cheese. If you can't find burrata, substitute with mozzarella! A simple vinaigrette is all you need to bring it all together to serve with dinner! Recipe by Liren Baker (@kitchconfidante).
INGREDIENTS
4 cups baby arugula
2 Anjou pears, thinly sliced
8 oz burrata cheese (4 mini)
1/3 cup extra-virgin olive oil
1/4 cup red onion, finely minced
3 tablespoons white balsamic vinegar
2 teaspoons stone ground mustard
kosher salt
freshly ground black pepper
1/4 cup crushed candied walnuts
DIRECTIONS
Arrange the arugula on a serving platter. Top with the pears and burrata cheese.
In a small bowl, whisk together the olive oil, onion, vinegar, and mustard. Season to taste with salt and pepper.
Drizzle some dressing over the salad and garnish with candied walnuts.
Serve immediately with additional dressing on the side.
NUTRITION
---
2 Comments » for Pear Burrata Salad