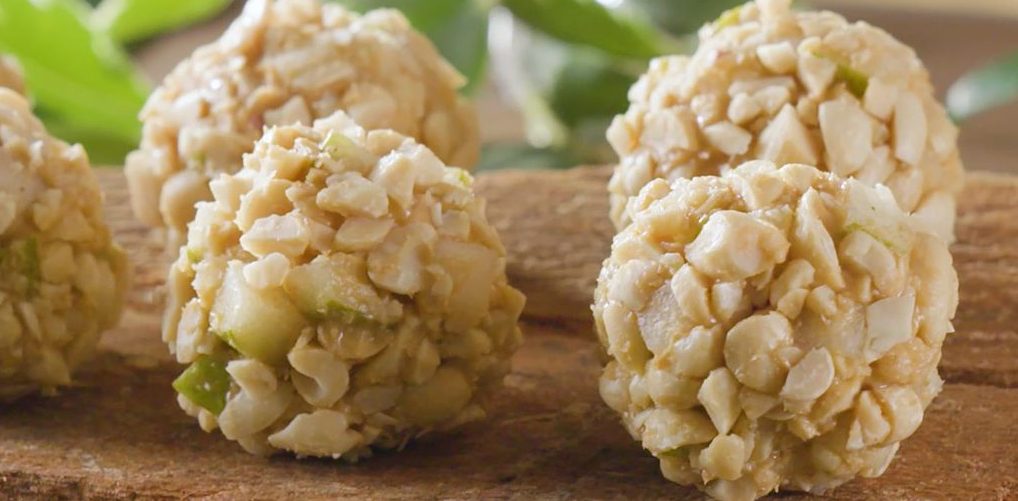 Pear and Peanuts Dog Treat
You may be surprised to learn that many dogs love pears and this delightfully simple treat is perfect for dogs and humans alike!
INGREDIENTS
2 Anjou Pears
2 cups Peanut Butter
1 cup Natural Peanuts
DIRECTIONS
Cut both pears on small cubes. Chop the peanuts and divide in two. Mix one part of the chopped peanuts with the pears and add the peanut butter. Mix well.
Make small balls with the mix and cover them with the rest of the chopped peanuts.
Enjoy! (Well, let your puppy enjoy them!)
NUTRITION