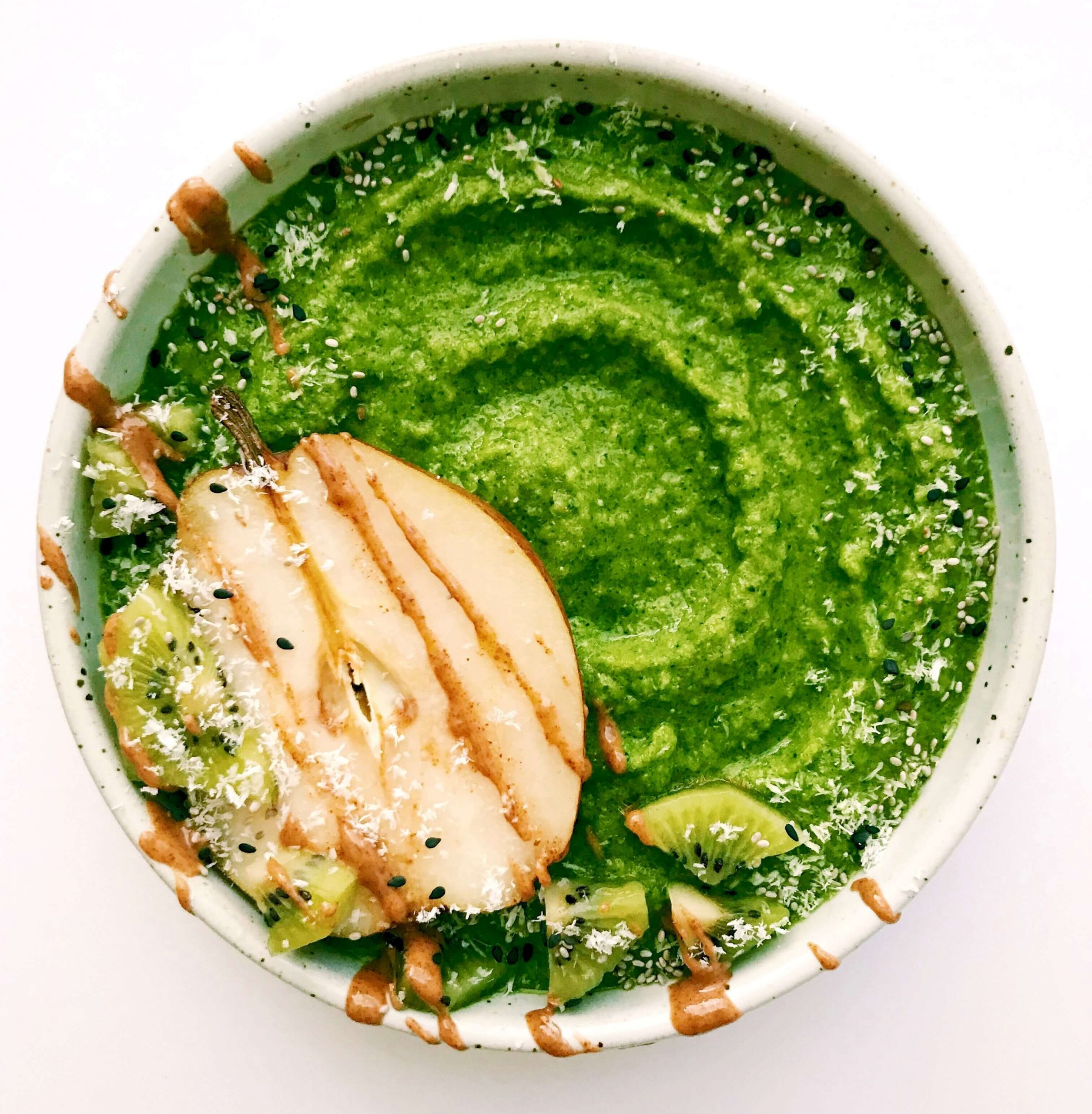 Kiwi-Pear Green Smoothie Bowl
INGREDIENTS
2 cups spinach
1 cup cubed zucchini
1 cup milk, or milk alternative
½ cup ice
1 small Green Anjou Pear (de-stemmed and de-seeded)
1 small kiwi
2 Tb chia seeds
1-2 Tb honey, maple syrup, or coconut nectar
1 tsp. ground cinnamon
nut butter (optional)
DIRECTIONS
Add all ingredients into a high-speed blender, and blend until smooth. Add extra ice or milk as needed.
Sweeten to taste, and finish with extra fruit, nut butter, seeds, shredded coconut or any other toppings you'd like.
Grab a spoon and enjoy!
Recipe developed, styled and photographed by Hannah Guthman.
NUTRITION
Serving Size: 14 oz
Calories: 290
Carbohydrate: 49g
Dietary Fiber: 10g
Protein: 9g
---
2 Comments » for Kiwi-Pear Green Smoothie Bowl