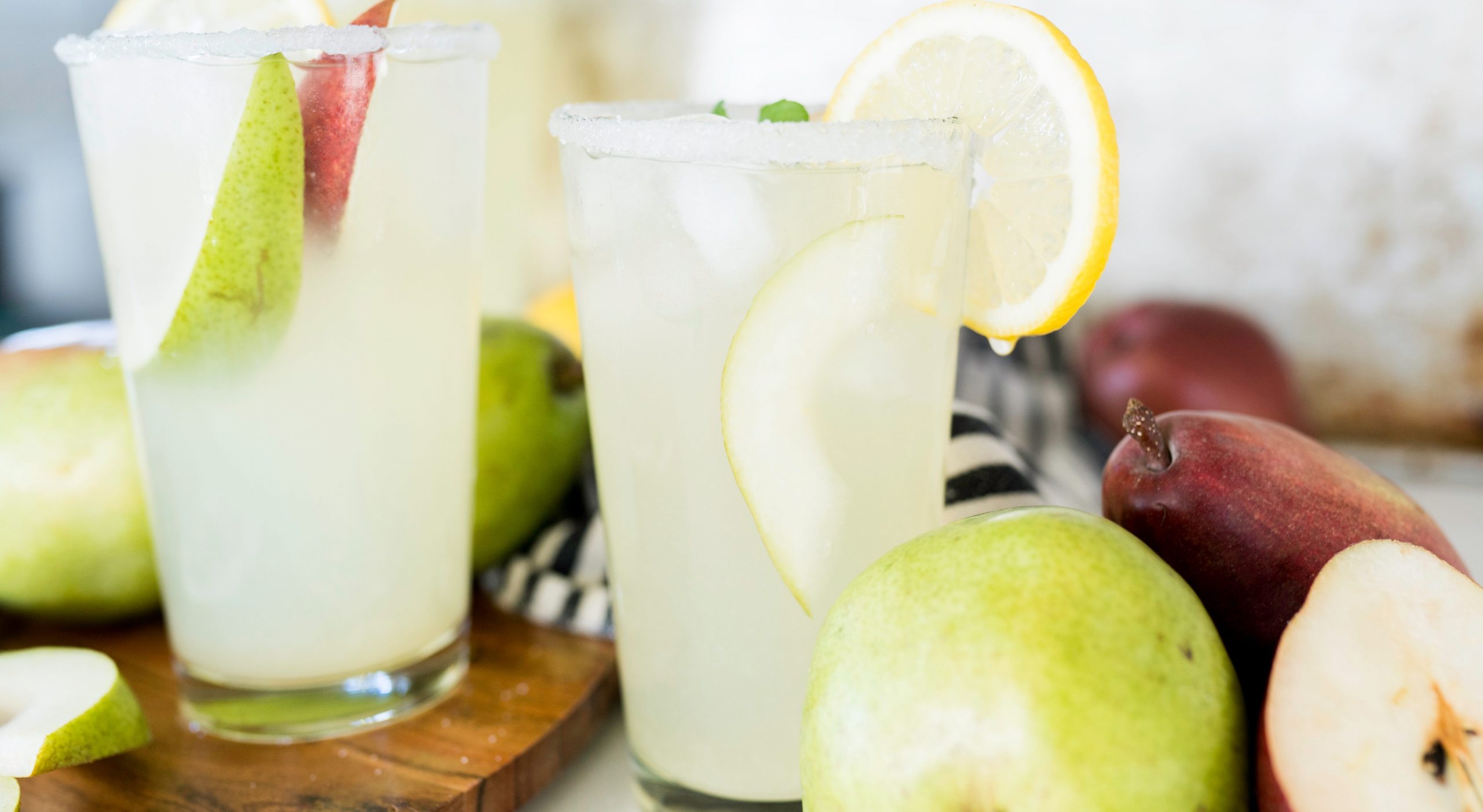 The natural sweetness of the pear combined with the tangy lemonade is basically a party in your mouth. It is so refreshing and simple. You can use homemade lemonade or store bought for this recipe, the real magic is in the simple pear syrup that is added to the lemonade. Recipe by Karli Bitner.
INGREDIENTS
32 oz Lemonade
2 whole pears, preferably green or red Anjou
1/4 cup sugar
1/4 cup water
DIRECTIONS
1. Wash and cut your pears. Core your pear and then cut it into small cubes.
2. Add your cut pears, sugar and water to a medium sauce pan.
3. Over medium heat, boil and cook the pears until they are extremely soft and can be mashed easily.
4. Either blend the pears into the syrup or use a fine mesh strainer to remove the pulp.
5. Pour approximately 1/4 cup of pear syrup into the bottom of an 8 oz cup filled with ice.
6. Fill the rest of the cup up with lemonade. Stir to combine.
7. Add extra pear slices and mint to the drink, if desired.
NUTRITION