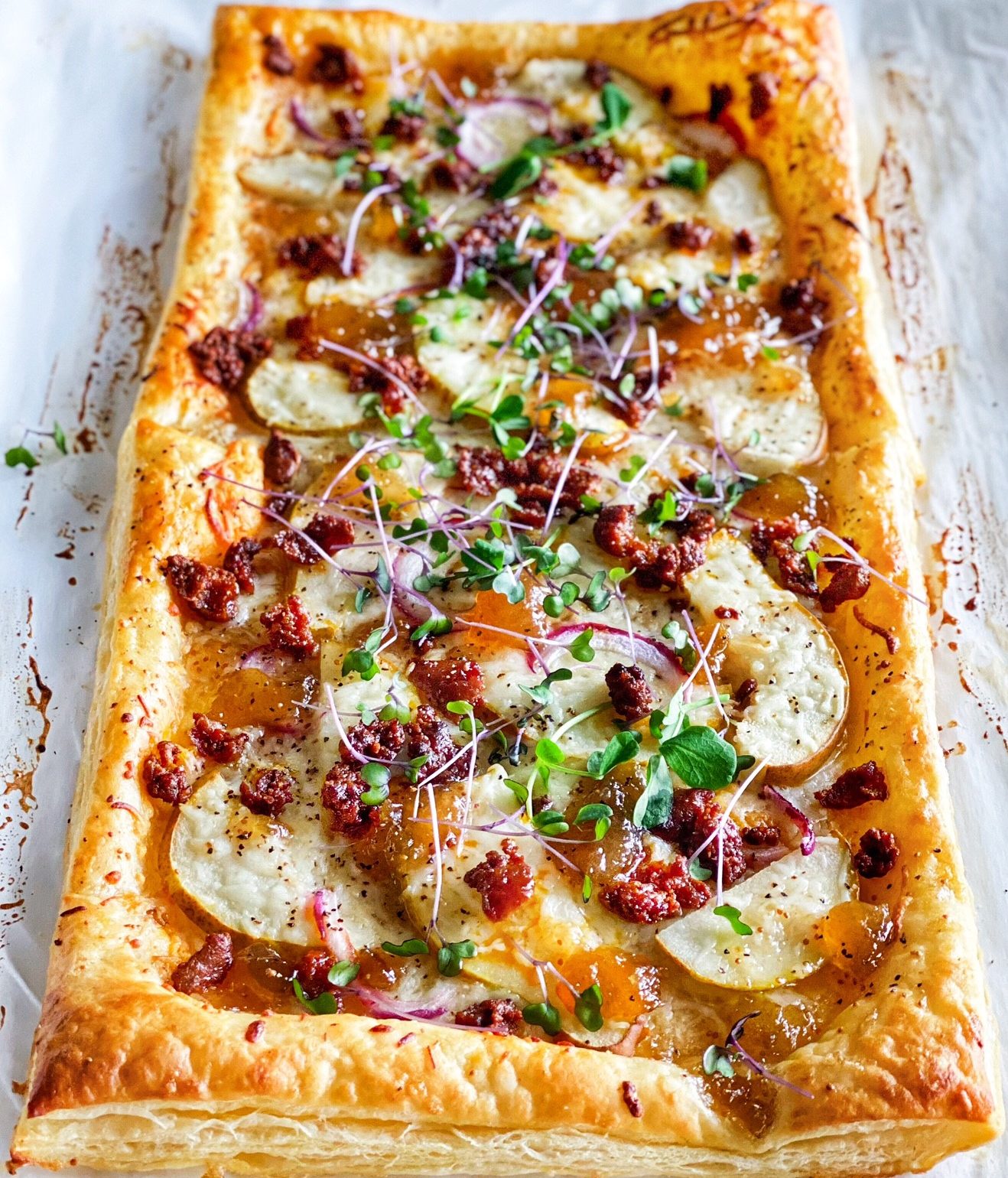 This sweet and savory pear pizza is so simple and so tasty! It comes together quickly by using store bought puff pastry. The Bartlett pears, combined with the spicy chorizo and the melted cheese, are a match made in heaven. Recipe by Michelle Sips & Savors.
INGREDIENTS
1 package store bought puff pastry
1 pear, cored & thinly sliced
1/4 cup sliced red onion
1/2 cup pear preserves mixed with 2 TBS filtered water
1 1/2 cups cooked and crumbled chorizo
2 – 3 cups shredded white cheddar and gruyere
Sea salt and pepper, to taste
Micro-greens for garnish
DIRECTIONS
Preheat oven to 425 degrees.
Take puff pastry out of freezer and place on large parchment paper lined baking sheet. Once defrosted, unfold and lay out your puff pastry.
Connect the 2 pieces by brushing a bit of the pear preserve mixture on the edges to them seal together. Then brush all the edges, about 2 inches in.
Layer on half the cheese, then the pear and red onion slices.
Top with remaining cheese, the chorizo and the remaining preserve mixture. Season with salt and pepper.
Bake for 18-22 minutes, until crust is golden brown and cheese is beginning to brown. Top w/micro-greens and slice and serve.
NUTRITION