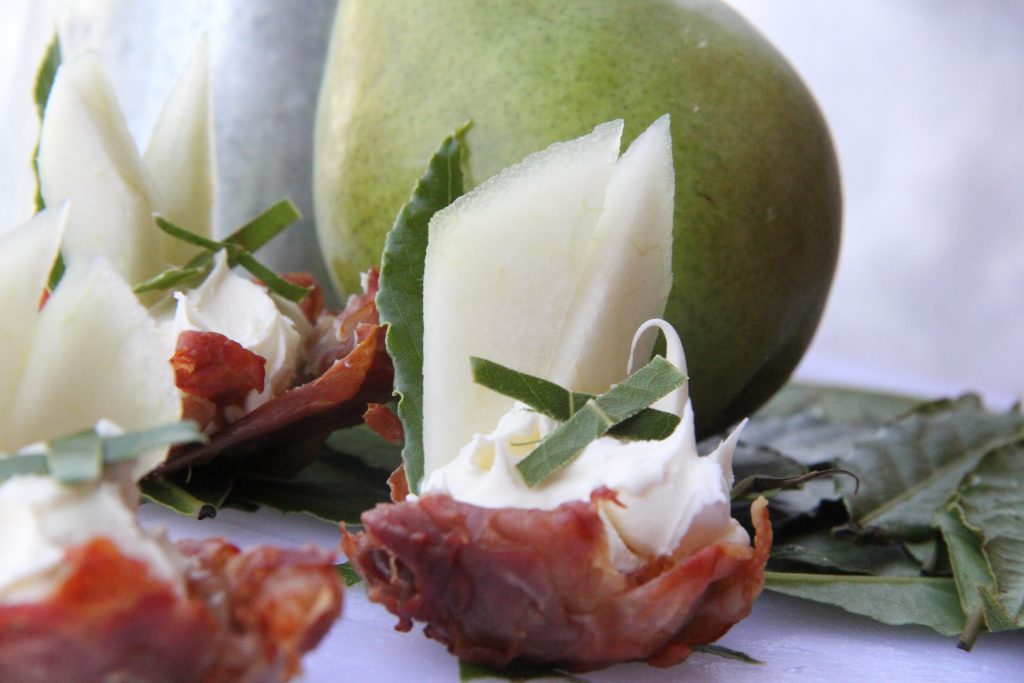 This is such a simple recipe that there is barely anything to explain. It's a simple, easy and delicious appetizer that is sure to please. Recipe and photography by A Sweet Potato Pie.
INGREDIENTS
8 oz Prosciutto
8 oz Mascarpone cheese
2 ripe USA pears
6 basil leaves
DIRECTIONS
Preheat oven to 375 degrees.
Cut Prosciutto in squares, make 24 of them. Place one square in each cup of a mini cupcake pan.
Bake for 15 minutes. Remove from oven and let cool completely.
Spoon cheese onto cooled squares and top with slices of pears and basil and serve!
NUTRITION