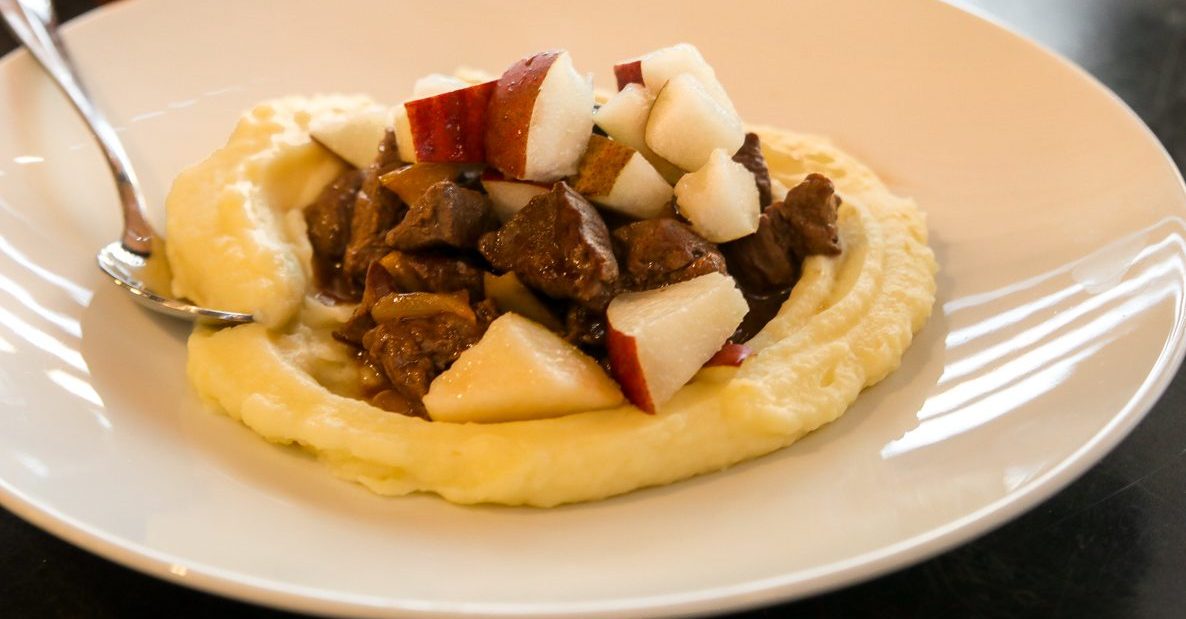 Chopped Beef Fillets with Anjou Pears on Mashed Potatoes
INGREDIENTS
3 Anjou pears cut to cubes
10 ½ ounces of cut beef fillet
1 large onion cut into cubes
A little olive oil
Salt and black pepper
A quarter of a cup of brandy
A little flour
To the mashed potatoes:
1 pound of peeled potato
1 cup of milk
1 1/3 tablespoons of butter
A little salt
DIRECTIONS
Prepare mashed potatoes – cook the potatoes with a little salted water until softened.
Drain and crush well, add butter and milk, season with salt to taste. Heat again before serving.
Heat a wide pan to high heat.
Meanwhile, season the fillet cubes with salt and pepper and lightly flour.
Fry the onion cubes in oil until lightly golden.
Add the meat and fry over high heat, stirring occasionally.
Add the brandy – be careful of the flame that will light up in the pan.
Finally, add the pear cubes and fry for another minute or so.
Serve hot mashed potatoes into two plates and serve the sautéed meat and sauce created in the pan over.
NUTRITION