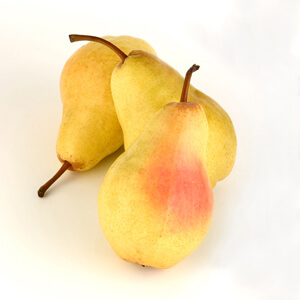 Avocado Pear and Shrimp Salad
Serve this salad as part of a summer spread or use as a taco filling. It's a cool, refreshing dish perfect for a sunny afternoon.
INGREDIENTS
1 cup Bartlett USA Pears, cored and diced
1 cup avocado, diced
1 cup fresh salad shrimp
¼ cup diced white onion
3 tablespoons fresh chopped cilantro
2 tablespoons extra virgin olive oil
2 tablespoons lemon juice
Salt to taste
DIRECTIONS
Combine all ingredients in a medium-sized bowl and serve immediately.
NUTRITION
Serving Size: 3/4 Cup
Calories: 210
Carbohydrate: 12g
Dietary Fiber: 5g
Protein: 7g