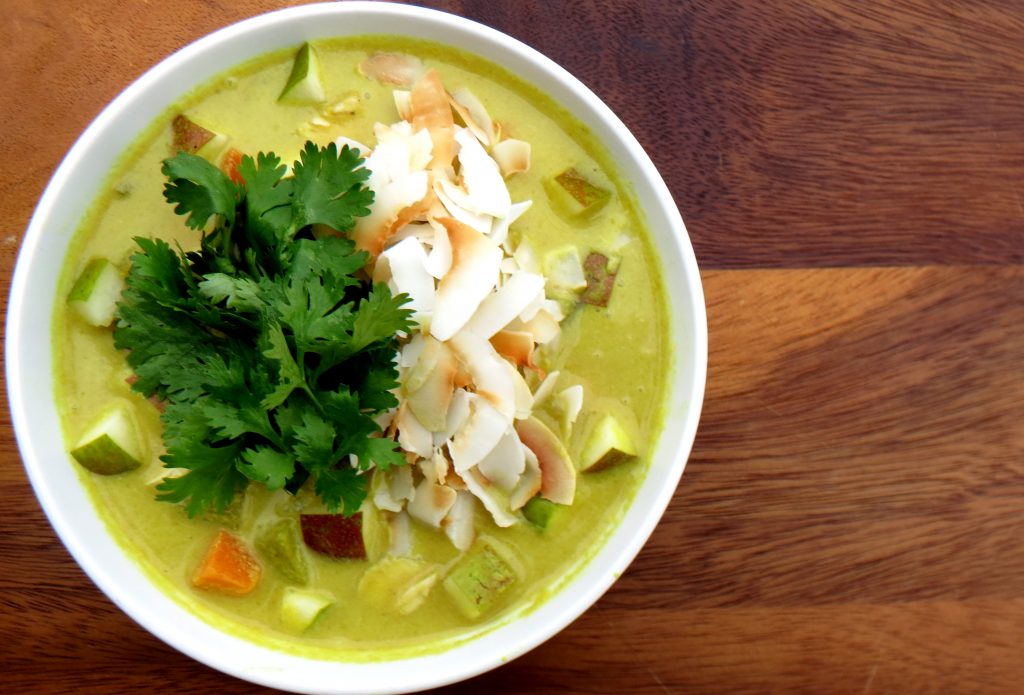 Few things warm the body and soul like a bowl of soup in the wintertime. When it's cold outside, soup can bring a sense of nourishment and comfort. The winter months also happen to be an ideal time to experiment in the kitchen since the frigid temperatures keep many of us inside. Pears may not be an ingredient that immediately comes to mind when you think of soup, but they can bring a unique flavor and texture to both sweet and savory soups. They're also an excellent source of fiber and a good source of vitamin C, making them a nutritious and delicious ingredient. Whether sautéed with vegetables before stock is added, roasted and pureed to blend with stocks, or simply chopped and added to an already simmering broth, pears are a fun and tasty way to step up your soup game. These five soups will add plenty of warmth and sweetness to the winter months.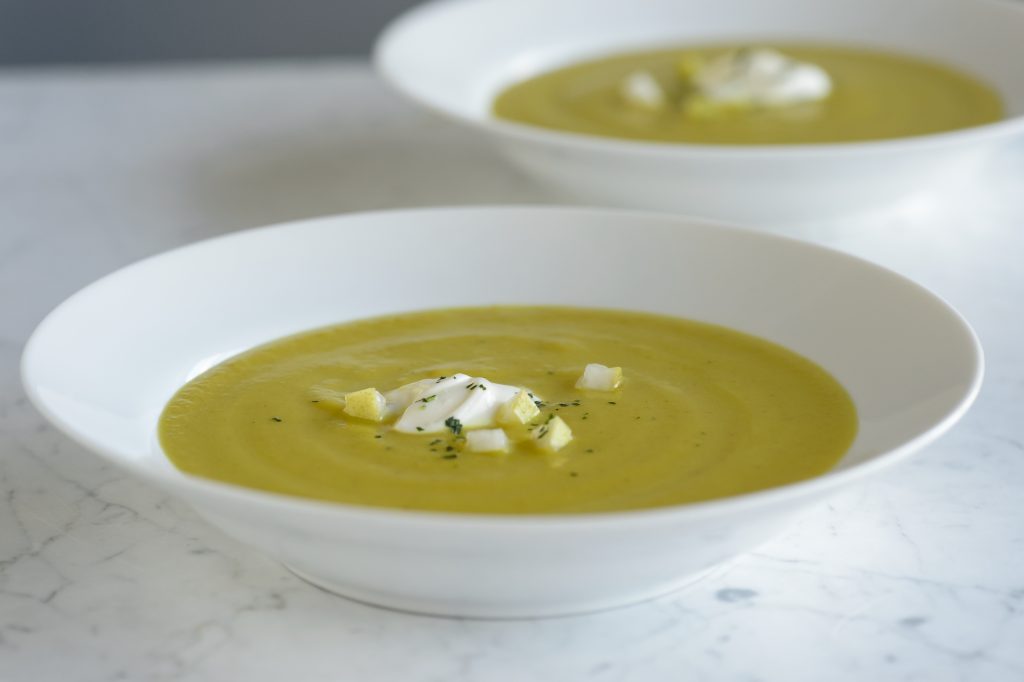 1. Curried Butternut Squash and Pear Bisque
Developed by chef Vitaly Paley of the acclaimed restaurant Paley's Place in Portland, OR, this vegetarian soup is simultaneously simple and decadent. Rich flavors take center stage as the creaminess, heartiness and sweetness strike a heavenly balance with squash and pears getting a nice curry kick.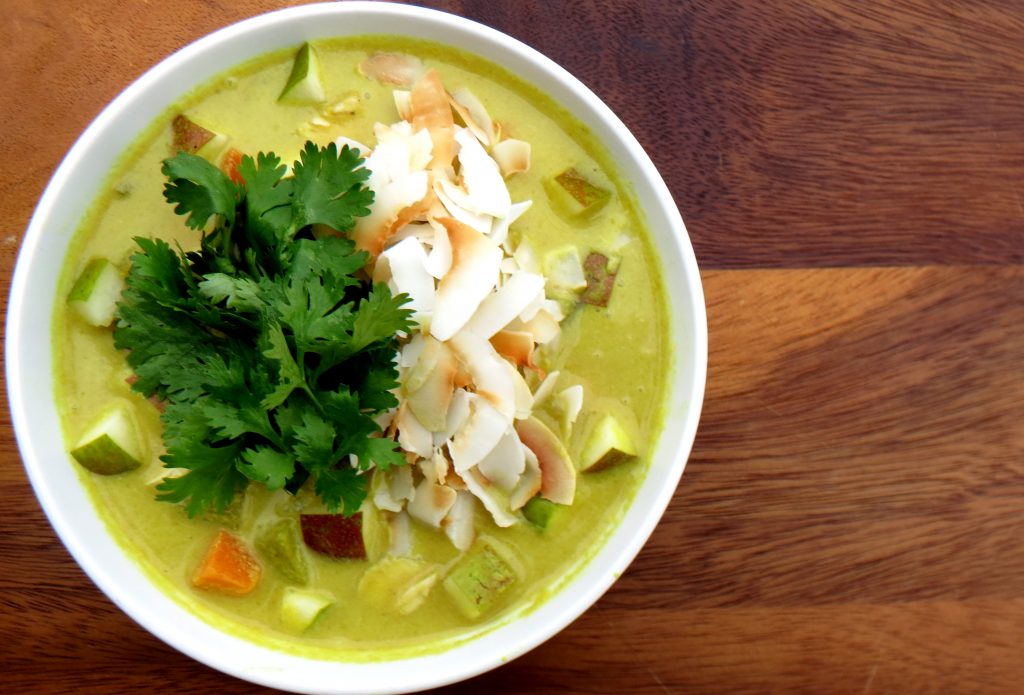 2. Mulligatawny Soup with Chicken, Pears and Coconut
This autumn-inspired version of Mulligatawny soup is sure to delight. Colorful pears, tender chicken, sweet potatoes and rich coconut milk star in this adaptation of a classic English soup with Indian origins. The recipe comes together in about 30 minutes for an easy weeknight dinner, and the leftovers taste even better! Top the soup with crunchy toasted coconut and bright, fresh cilantro leaves.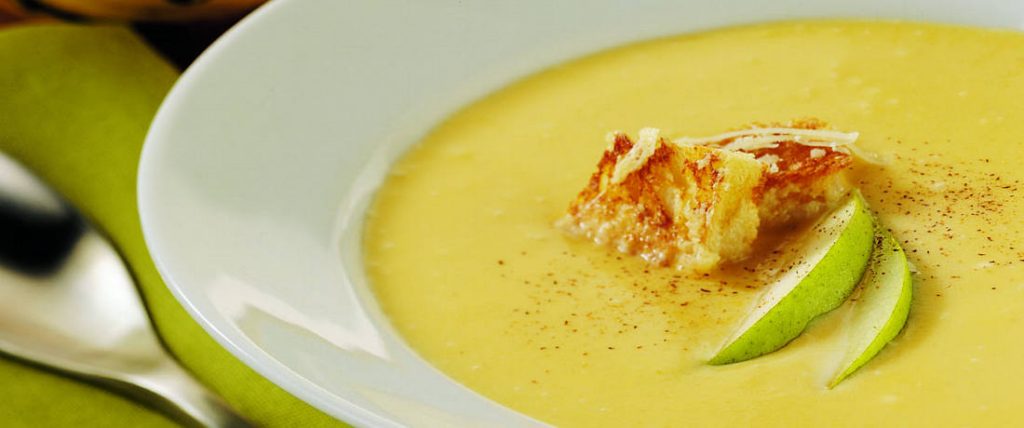 3. Roasted Pear and Delicata Squash Soup with Parmesan Croutons
Simplicity is the key in this recipe with basic ingredients and cooking directions that are easy to follow. This velvety smooth soup can be made up to three days ahead of when you plan to eat it. Once it's ready just cover, cool and refrigerate, warm it up just before serving whenever you're ready! Homemade croutons make it a total crowd-pleaser too!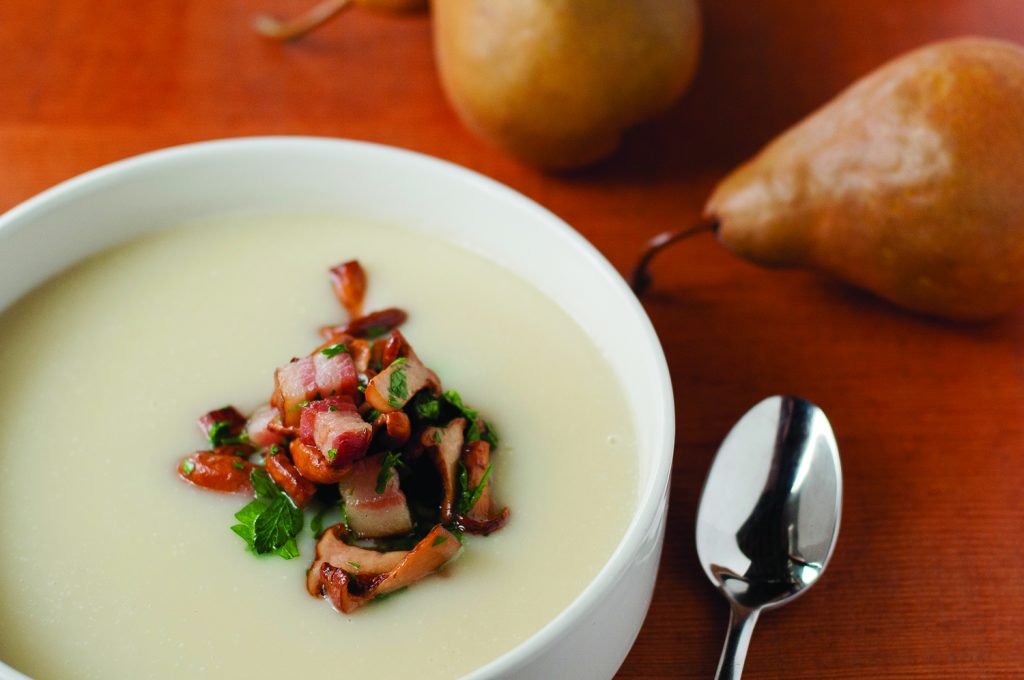 4. Pear and Sunchoke Soup with Chanterelle Mushrooms and Bacon
Sunchoke is a root vegetable also known as a Jerusalem artichoke because of its artichoke flavor. This recipe, developed by Ethan Stowell of Seattle's Staple & Fancy, Tavoláta, How to Cook a Wolf and Anchovies & Olives, brings a sweet start to any meal with an unusual combination of ripe pears and sunchokes. Oh yeah…and bacon!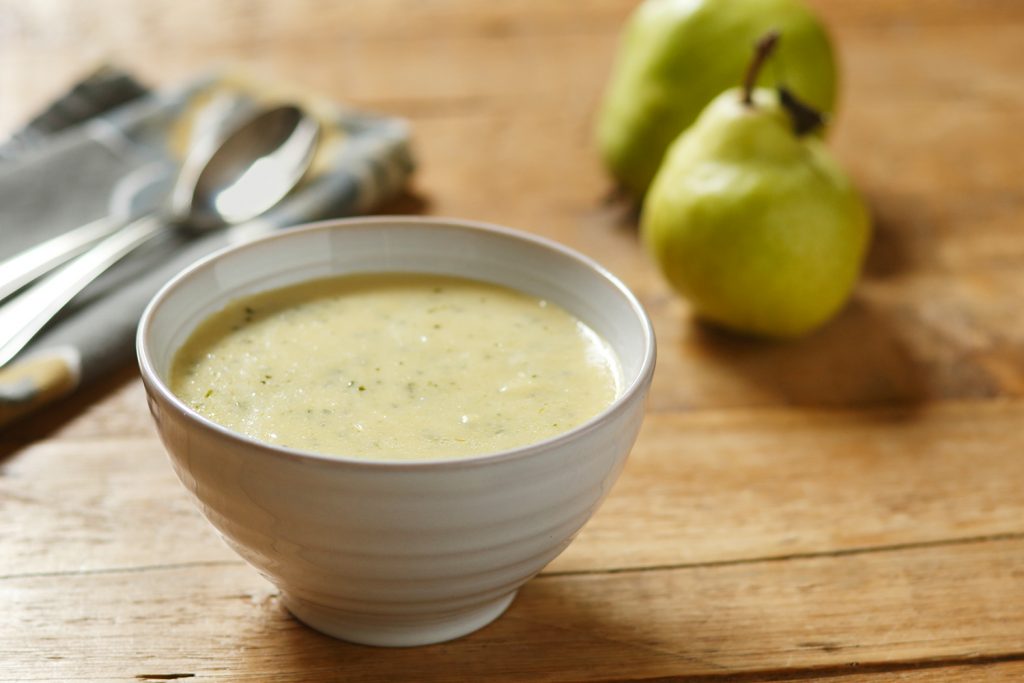 5. Pear and Sweet Corn Soup with Basil-Macadamia Pesto
Basil-macadamia pesto serves as a zesty compliment to the sweetness of the pear and corn soup. This is yet another recipe that is uncomplicated and quick to whip up, which makes it a satisfying dish to make for the family on those hectic weeknights. It's also meatless and fairly low on oil!
Want more pear recipes? Visit our recipe page!
Make sure to follow USA Pears on Facebook, Twitter and Instagram for all things pears!