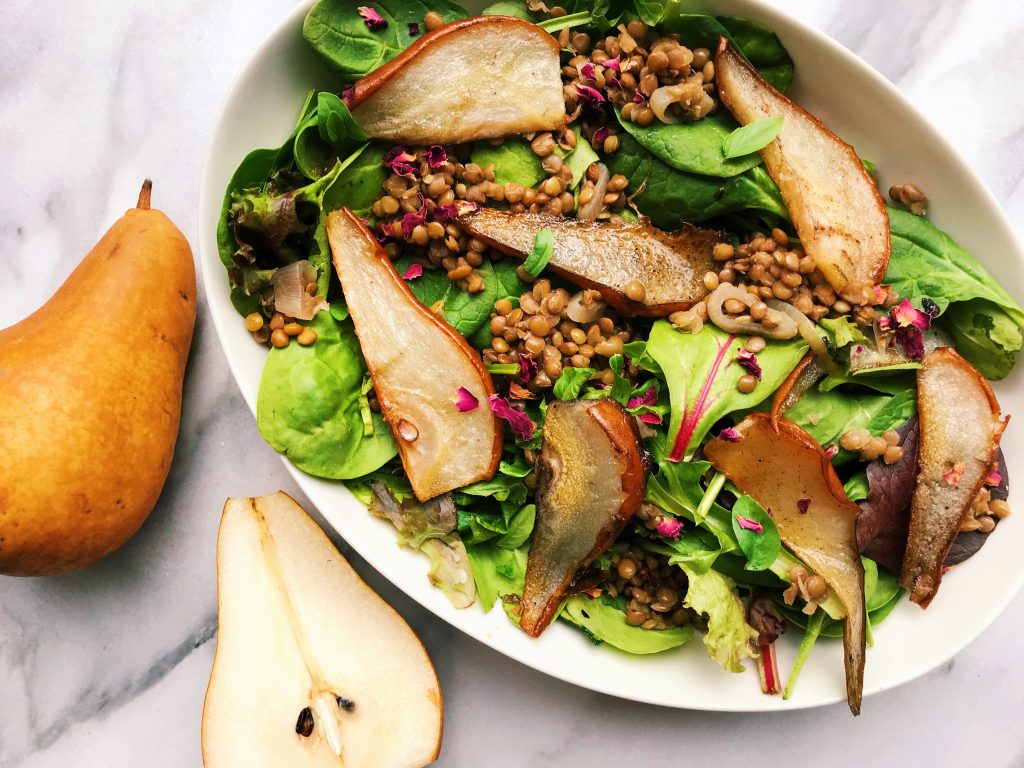 A healthier new year starts with building better nutrition habits. Cooking is one way to get yourself into a healthier groove, and adding a little bit of meal planning to make a significant difference! Making sure you have a well-balanced, varied diet can easily be achieved with meal prep. Here are 5 meal prep tips to give you a head start:
1. Less is more
Begin meal prepping with recipes that are easy to prepare and require simple ingredients. I like to select recipes with no more than 10 ingredients (less is better!). Once you get the swing of preparing these recipes, you can expand to more robust dishes.
2. Batch cook
Cook a large amount (double or triple the quantity of a recipe) so you can enjoy part of it that day, and then save or freeze the rest for another day in the week. Dishes that freeze well include chili, soups, meatballs and muffins.
3. Creatively reuse
Eating the same exact meal every night can get boring, especially if you have kids! Repurpose your meal creatively throughout the week. For example, grilled pears can be enjoyed in a sandwich, sliced and diced into a salad, or blended into a savory soup.
4. Don't forget snacks
Snacks should include foods and nutrients that you may not get enough of during meals. As 90% of Americans don't get enough vegetables and 85% don't get enough fruit, snacks are a perfect way to add them to your healthy eating plan. Plan for snacks like sliced pears and cheese, Greek yogurt topped with granola, or trail mix.
5. Stock up on containers
The right containers are everything to a meal prepper. Stock up on containers that take up less space and are BPA-free, leak-proof, dishwasher safe, freezer safe and microwave safe. You may also want to stock up on glass jars or bento boxes so you can easily tote your meals to work.
Want more pear recipes? Visit our recipe page!
Make sure to follow USA Pears on Facebook, Twitter and Instagram for all things pears!
Toby Amidor, MS, RD is a nutrition expert and author of best-selling The Healthy Meal Prep Cookbook and The Greek Yogurt Kitchen.