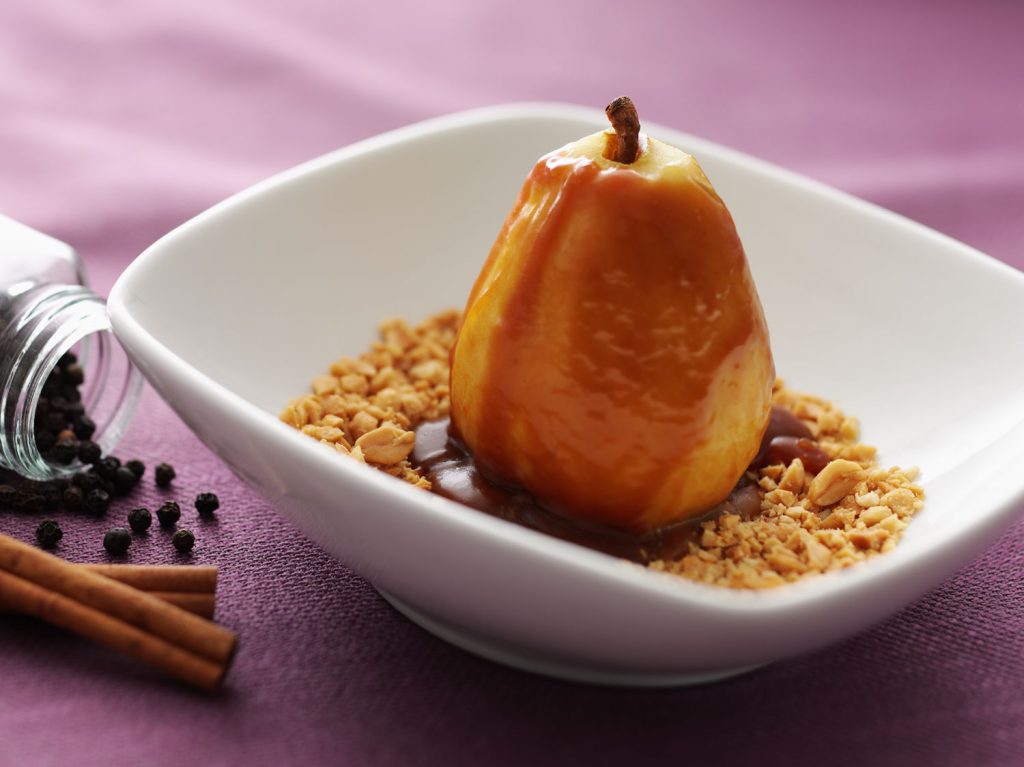 How many ways can you poach a pear? There may not be a set answer when you consider that the pear-ssibilities are endless. The classic go-to seems to be red or white wine poached pears, which is definitely one of the prettiest and most decadent ways to poach. But when it comes to poaching, sometimes it's worth it to think outside the pear box. Besides wine, pears can be poached in cider, bold and flavorful beers like stouts and Belgian ales, and even espresso, among other liquids. Restaurants love to impress diners with beautifully poached pear dishes because, besides being delicious, they are visually striking. Even though poached pears may look challenging to make, most recipes are easier than you might think.
December is National Pear Month and the time of year when all ten varieties of Northwest pears are in season. It also happens to be the holidays, making it the ideal time to test out your poaching skills and impress friends, family and party guests with these 12 creative poached pear recipes…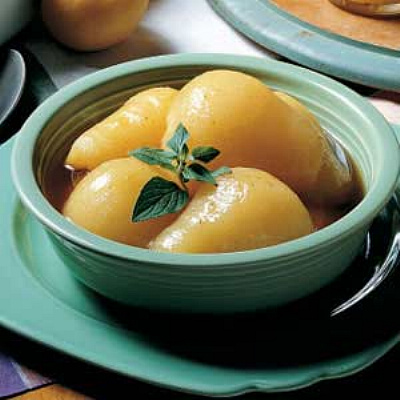 Even if you haven't tried poaching a pear before, this is an easy recipe to get you started! Simplicity is key and the combination of spices and herbs makes for a dish that is sweet, refreshing, and totally festive.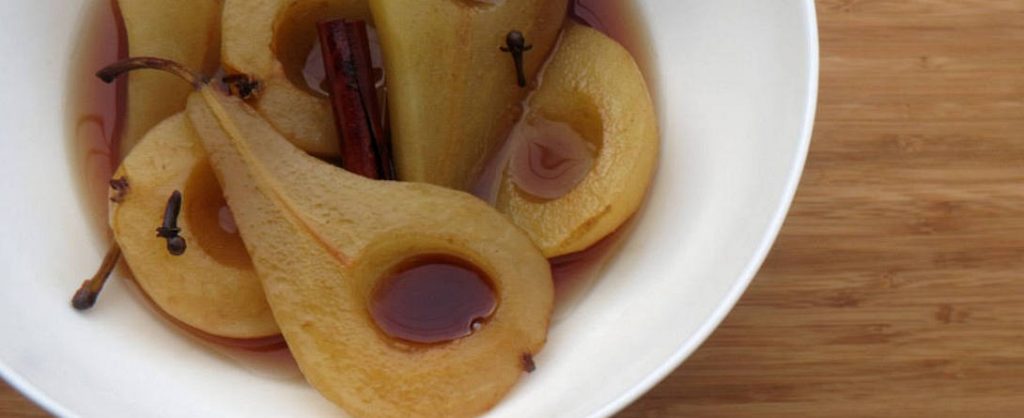 Sweet vermouth has really made a comeback thanks to the craft cocktail movement, and we should all be glad it did. The distinct and wonderful flavors that a good vermouth can lend make classic cocktails like the Manhattan truly timeless, which is the same sentiment that went into this unique recipe. Pick up a bottle for making these poached pears and pour yourself a little over an ice cube to enjoy while you cook. You won't be sorry.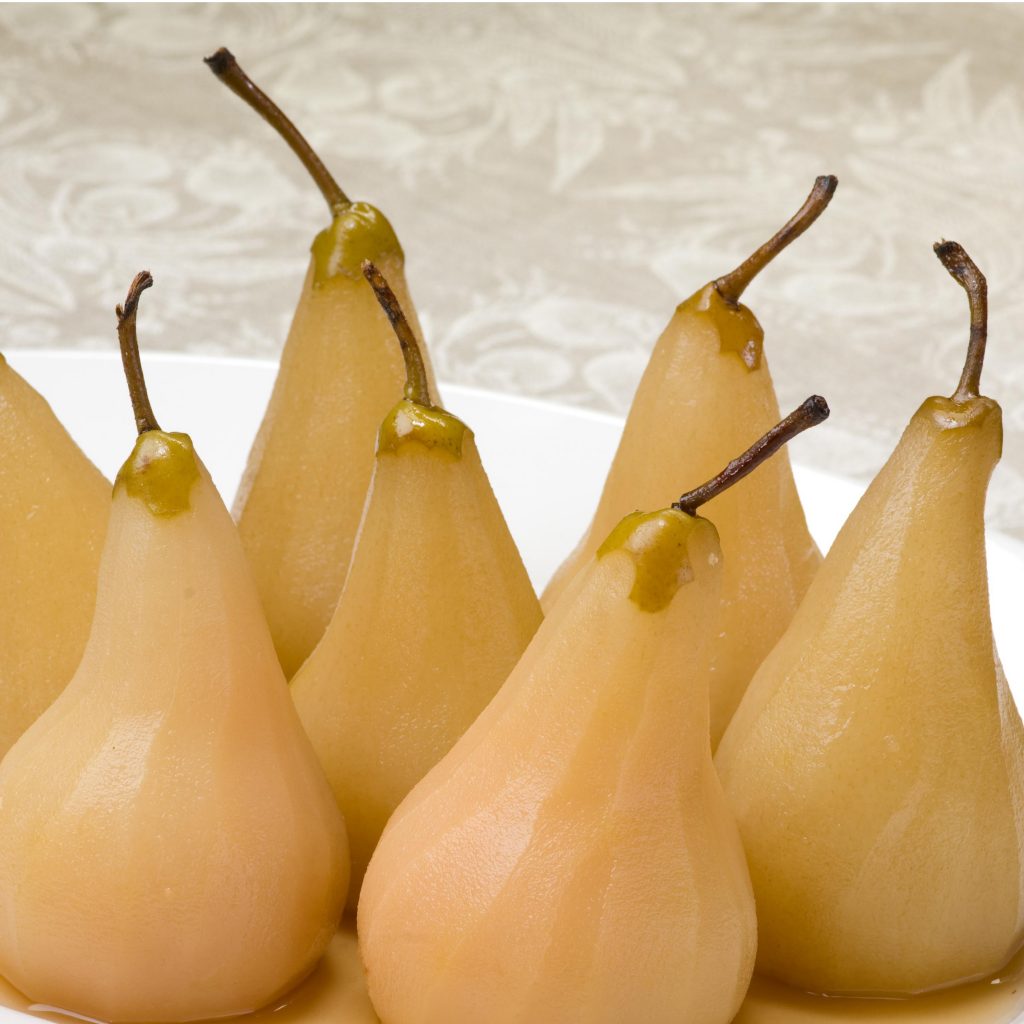 TAZO Spicy Ginger-poached Pears
Berry or bright red teas make for a fruity twist in this recipe. Spoon any extra sauce over scoops of vanilla ice cream or frozen yogurt, or serve as a syrup with hot pancakes or waffles.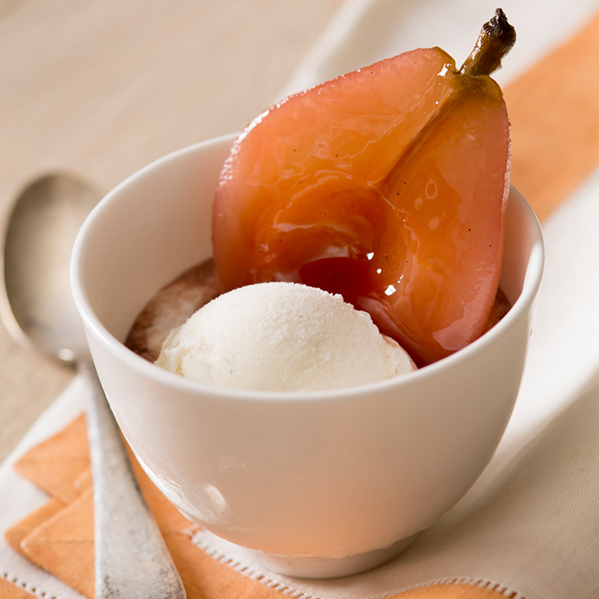 Tropical Hibiscus Poached Pears
Most poached pear recipes rely on Bosc pears, but this recipe calls for Bartletts, which many consider to have the 'classic' pear flavor. That juicy and distinct pear flavor is only enhanced by this recipe's poaching liquid, which consists of a tropically-flavored white wine, hibiscus flower tea, orange slices, and whole vanilla bean. The pears take on a lovely, light pink hue while bathing in the liquid, which reduces to a deliciously sweet and wonderfully unique sauce for serving.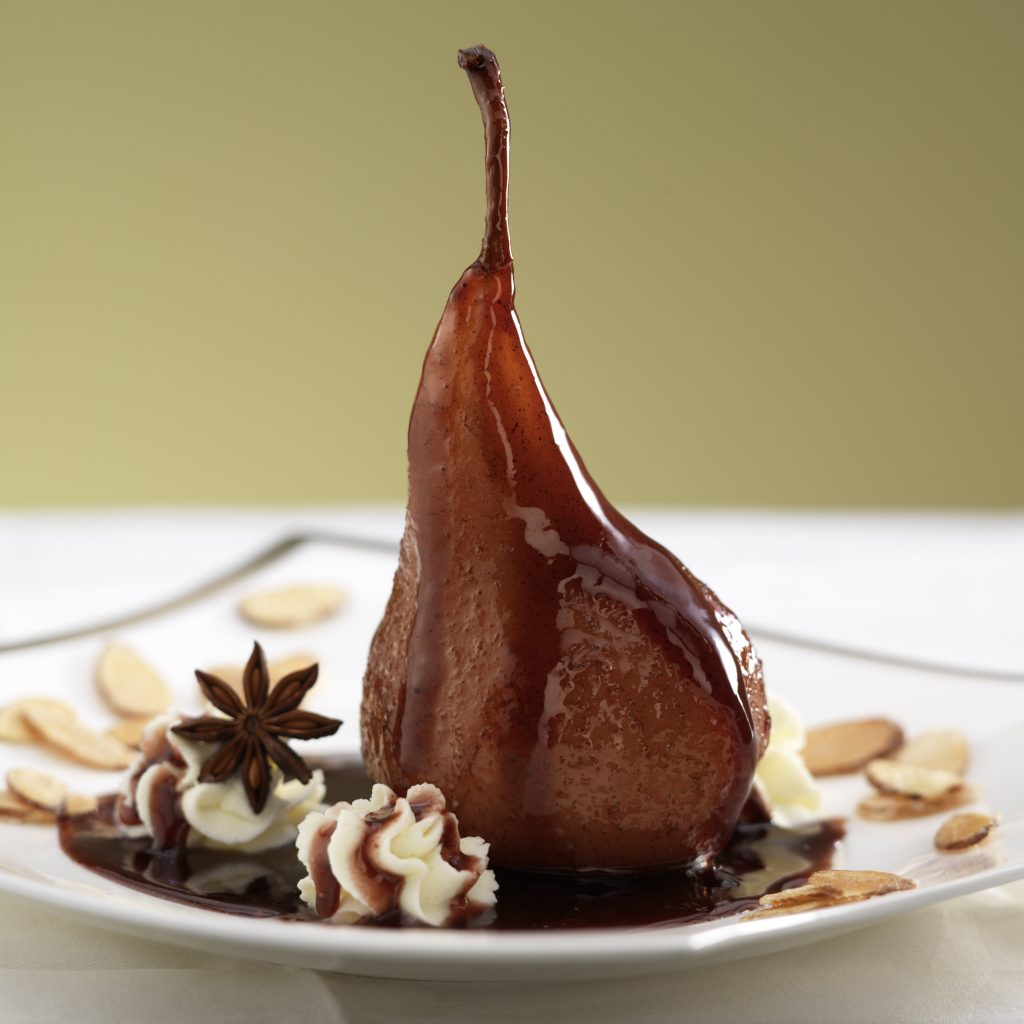 Red Wine Poached Pear With Mascarpone and Candied Almonds
Did someone say dessert? Here's another simple yet decadent recipe that is perfect for impressing a date or whipping up for your holiday guests. We all know that pears and cheese are delicious when served together, and with this recipe we get a beautiful mélange of sweet and creamy.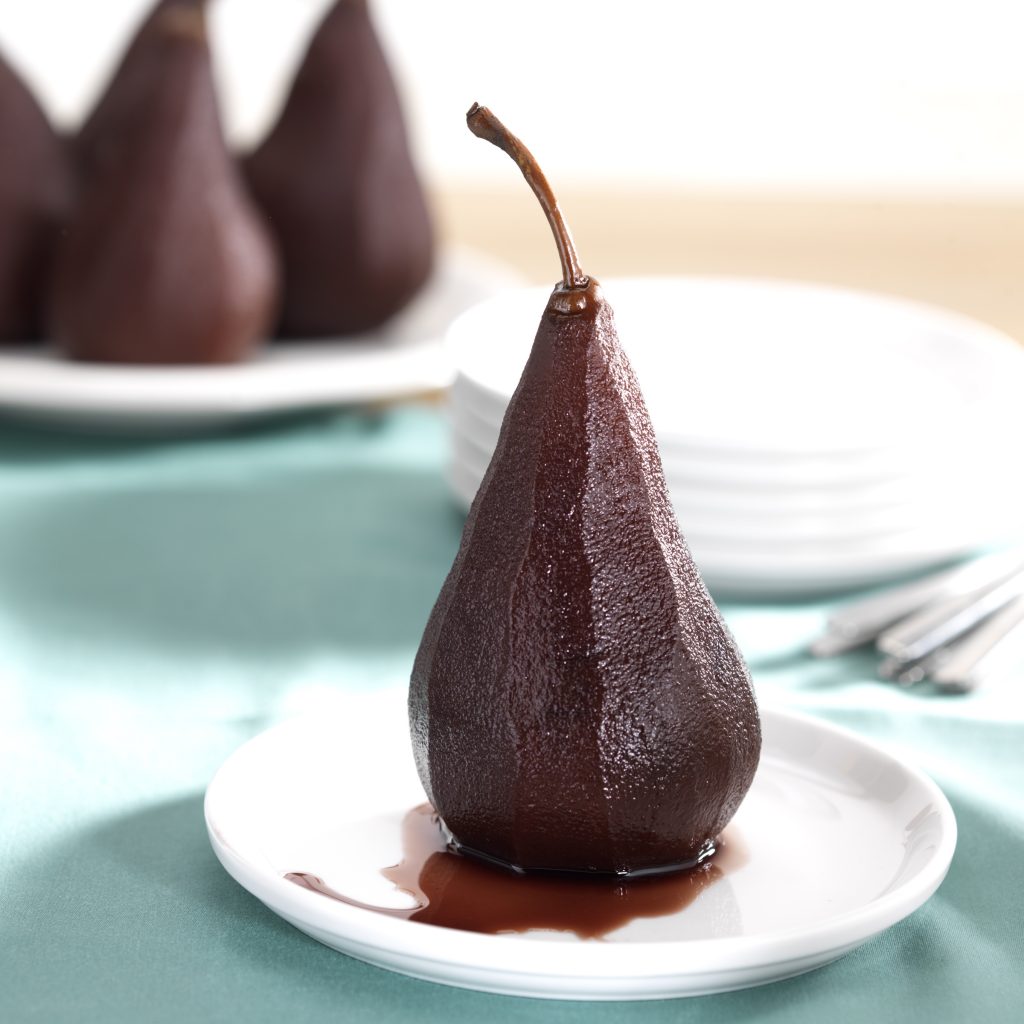 Simple and delicious, poached Bosc pears retain their distinctive honey sweetness and are firm enough to maintain shape. Lightly used, spices can add their voice to this dessert, which can be served warm or chilled.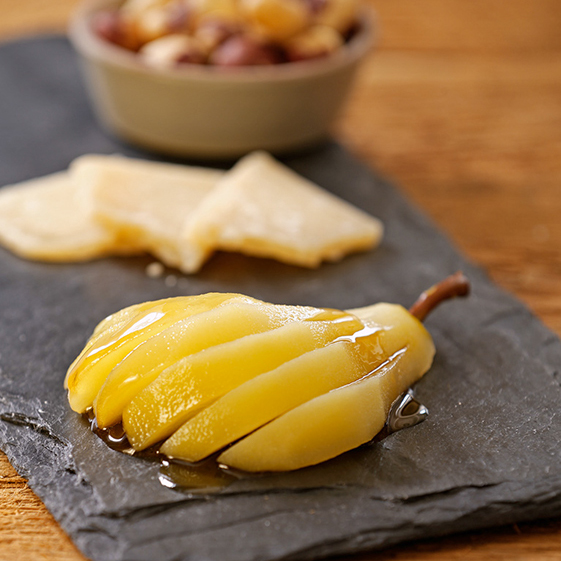 Pears Poached in Belgian-Style Beer
Poaching pears in wheat beer makes for a silky, mellow treat. This recipe is a great accompaniment to a cheeseboard with olives, crackers, and honey, perfect for starting off a meal.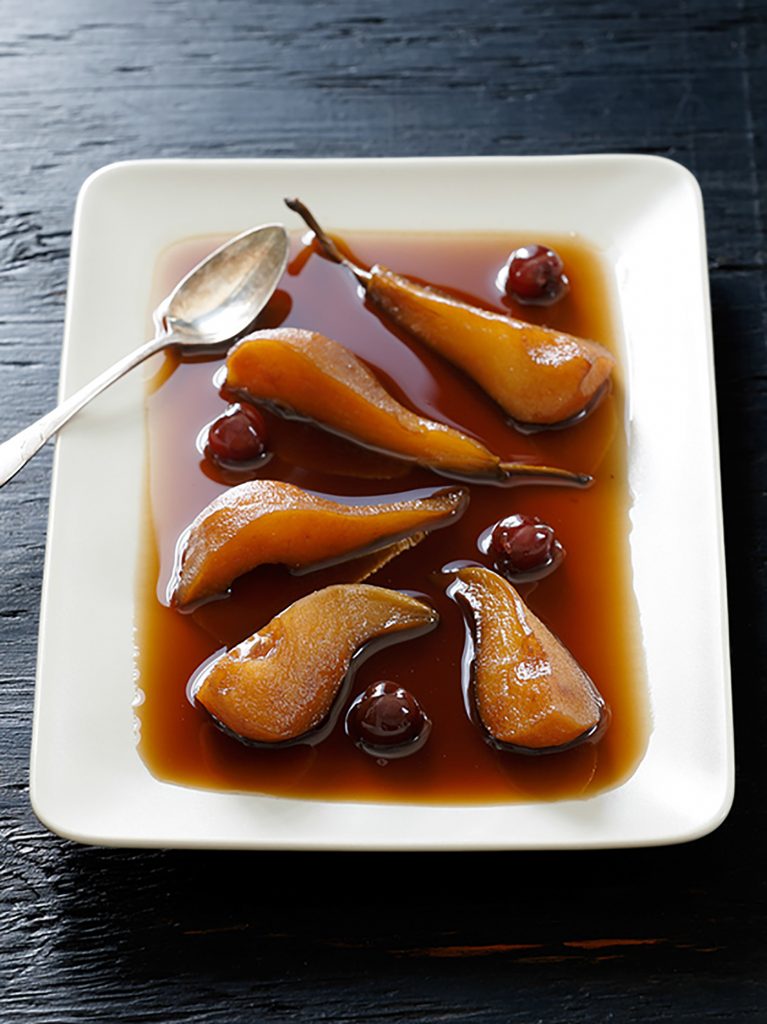 Espresso and Cherry Poached Pears
Wake up your dessert offerings with these espresso and cherry poached pears. Sweet and smooth, they're heavenly with vanilla ice cream or frozen yogurt. It doesn't hurt that they look like artwork on a plate.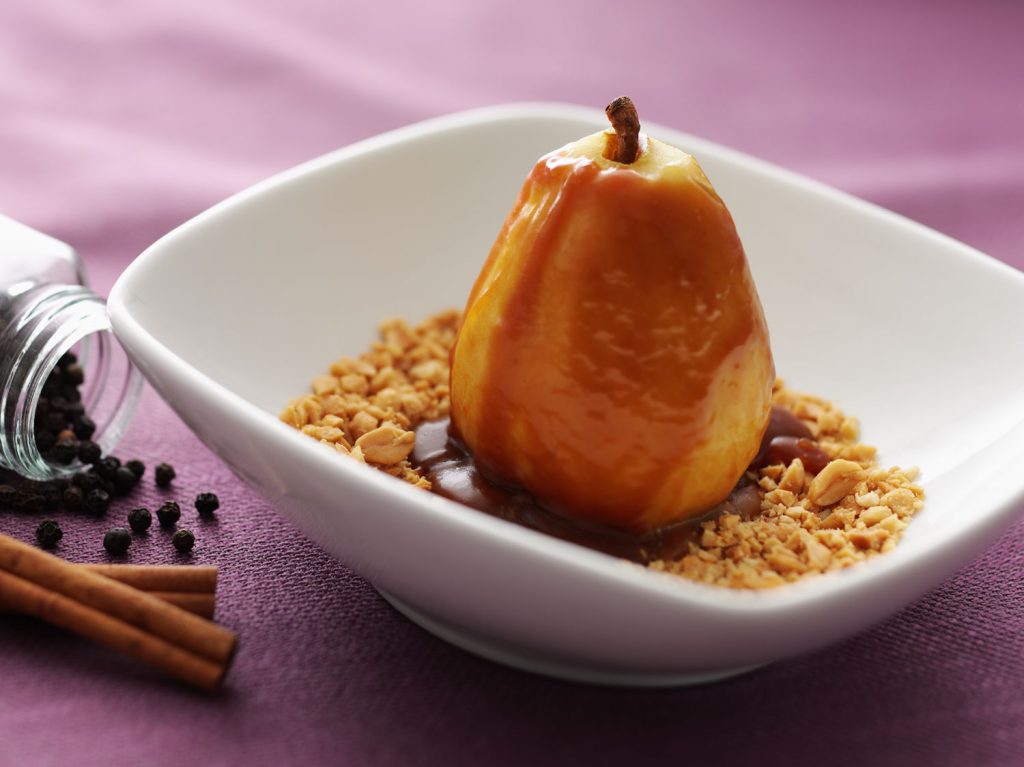 Poached Pears with Vanilla Caramel Sauce Recipe
Although any firm pear will do, this recipe is perfect for long-necked Bosc pears as they hold their shape well during cooking. The combination of tangy, sweet and nutty is wonderfully divine.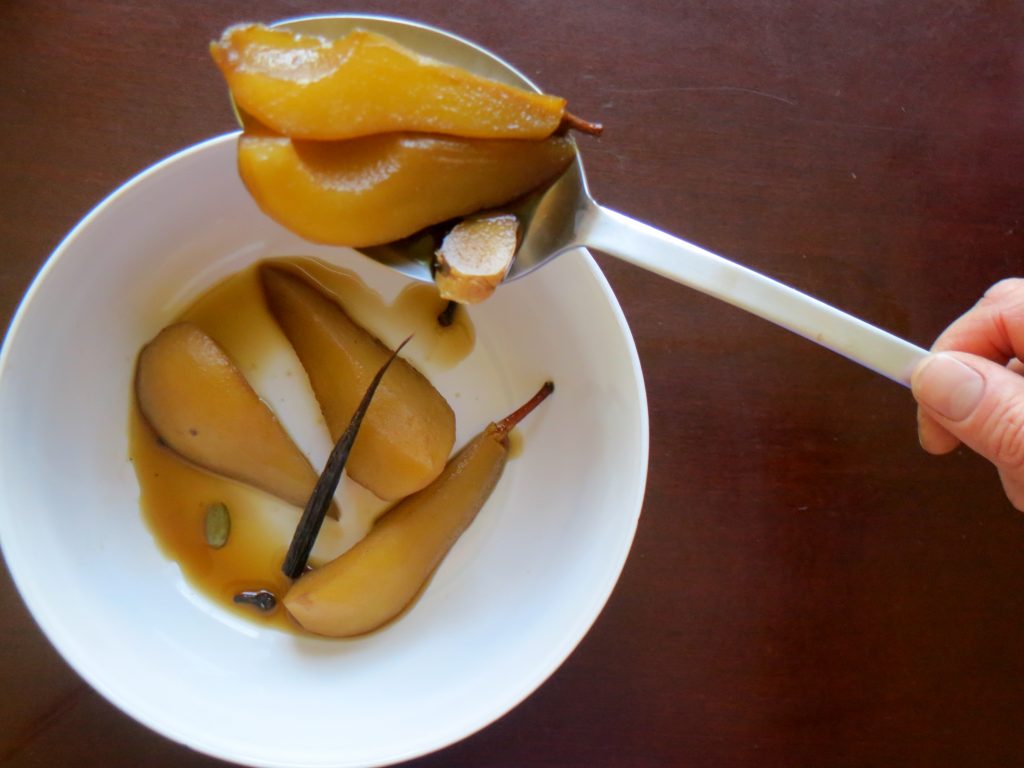 Here's a poached pear recipe for the whiskey lover, which combines bourbon and sweet Indian spices in the poaching liquid. The flavors are deepened thanks to a quick steep of the spices before the pears are added along with a reduction of the sauce as a finale. Serve these poached pears in their own rich sauce with a scoop of coconut gelato. They also make a complementary addition to our Ham and Goat Cheese Sandwich!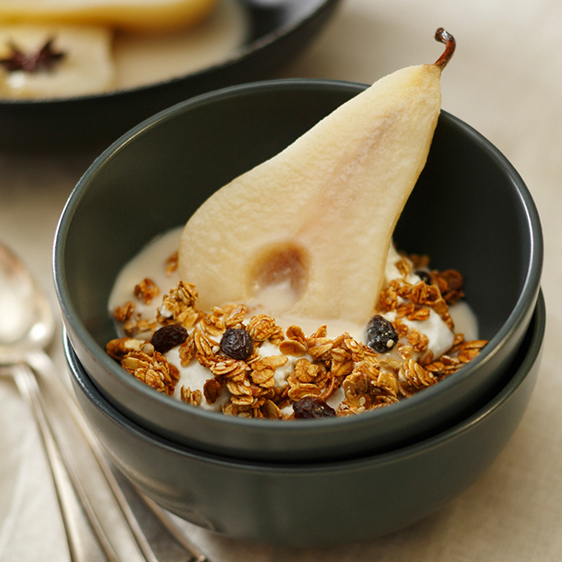 Creamy Coconut and Star Anise Poached Pears
In this recipe, coconut milk and star anise come together to create a simple but indescribably delicious sauce for classic poached pears. It can be dished up as a dessert, with the warm poached pears served with a drizzle of the coconut-anise poaching liquid atop, or, as in the following recipe, as a tasty protein-and-fiber-filled breakfast with the poached pear served over creamy Greek yogurt and crunchy granola.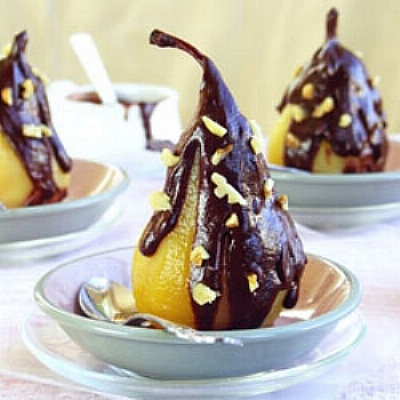 Poached Pears in Chocolate Sauce with Walnuts
Simple to make and yet oh so elegant! Poached pears in chocolate sauce with walnuts are the pear-fect finishing touch to any dinner party.
Want more pear recipes? Visit our recipe page!
Make sure to follow USA Pears on Facebook, Twitter and Instagram for all things pears!
You can also enter to win a box of fresh USA Pears HERE!