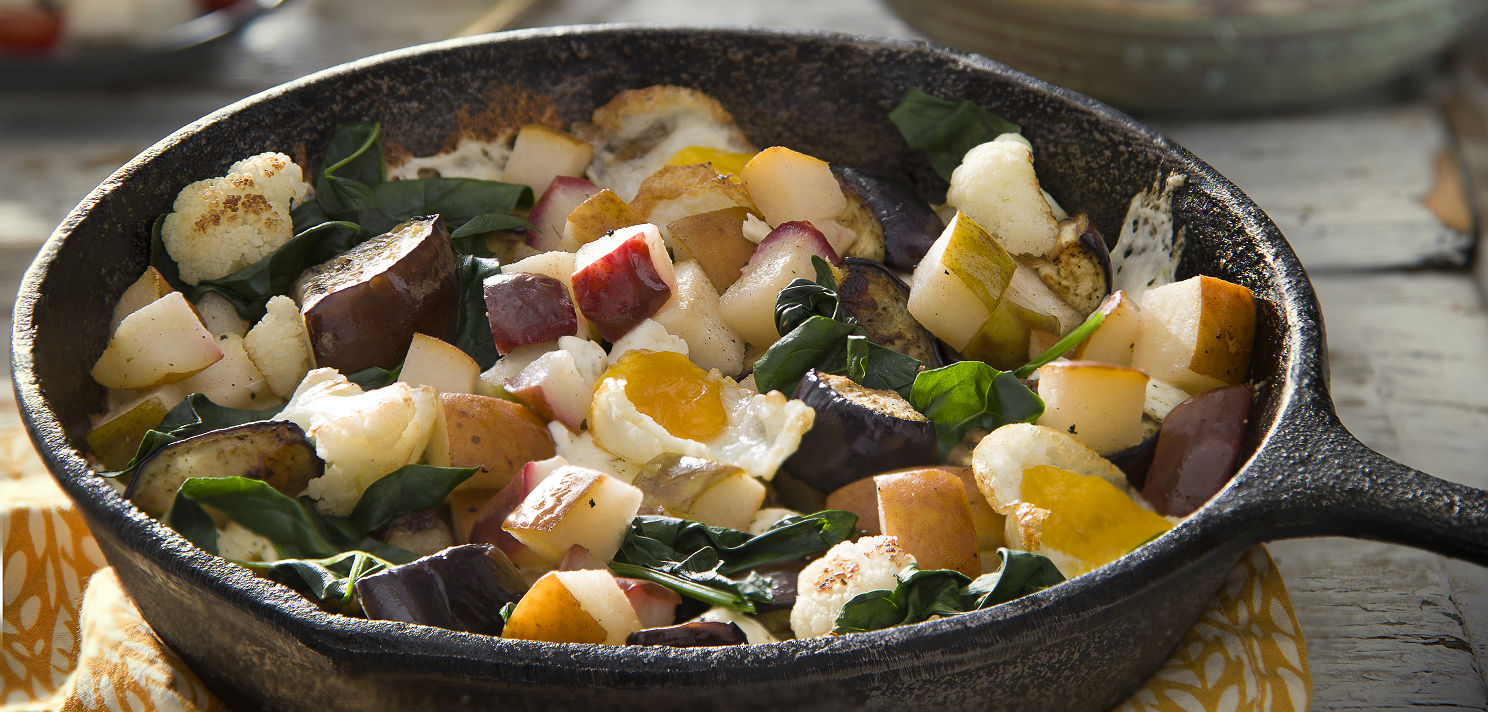 This light and simple vegetarian recipe is sure to delight even the pickiest eaters.
INGREDIENTS
2 Green Anjou pears
1 Red Anjou pear
½ onion
2 garlic cloves
1 cup spinach
1 cup Manchego cheese, grated
½ cauliflower
1 eggplant
¼ cup olive oil
2 tablespoons salt
Black pepper
DIRECTIONS
Cut the eggplant with the skin on in round slices; cut the cauliflower in small pieces. Cut the pears in medium sized-cubes. Filet the onion and finely chop the garlic.
Heat a pan and add the olive oil; sauté the onion. Add the cauliflower, the eggplant and cook for 15 minutes. Add the pears; move constantly and season with salt and pepper. Add the spinach and cheese, and cook for 10 more minute or until the cheese is grated.
NUTRITION