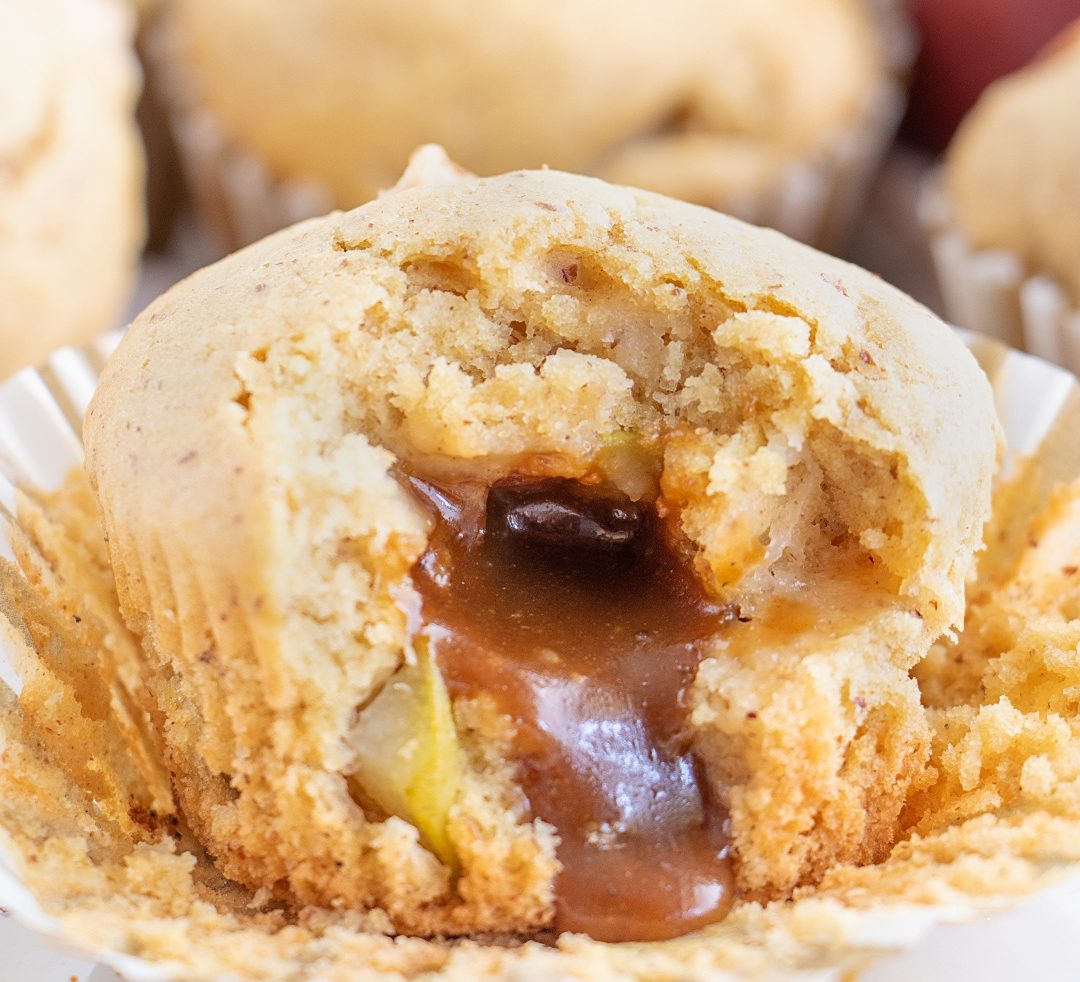 Vegan Pear Ginger Muffins Filled with Caramel
These vegan ginger and pear muffins (filled with my homemade vegan caramel!) are so quick and easy to bake while you are at home. Recipe by Caitlin Conner.
INGREDIENTS
1 Ripe Pear, Preferably Green or Red Anjou
2 1/2 Cups All-Purpose Flour
3/4 Cup Brown Sugar
1/3 Cup Neutral Oil
1 Cup Plant Milk + 1 Tsp Apple Cider Vinegar
1 Flax Egg (1 tbsp ground flax + 3 tbsp water)
1 1/2 Tsp Ground Ginger
1/4 Tsp Ground Nutmeg
1 1/2 Tsp Baking Powder
1/2 Tsp Baking Soda
1/2 Tsp Salt
DIRECTIONS
Note: vegan caramel recipe can be found here.
1. Preheat oven to 350 degrees F.
2. In one bowl, mix together the flour, ginger, nutmeg, baking powder, baking soda and salt.
3. In another bowl, mix together the sugar, oil, plant milk and apple cider and flax egg.
4. Pour dry ingredients into wet ingredients and mix just until there are no dry bits left.
5. Chop pear into bite-sized pieces, leaving the core behind, and then stir into the batter.
6. Fill a muffin tray with wrappers and fill each 3/4 full with batter.
7. Bake for 20-25 minutes or until a toothpick inserted into the center of the muffin comes out clean.
8. Once fully cooled, cut out a small circle in the center of the muffins and fill with vegan caramel, then return center piece and enjoy!
NUTRITION