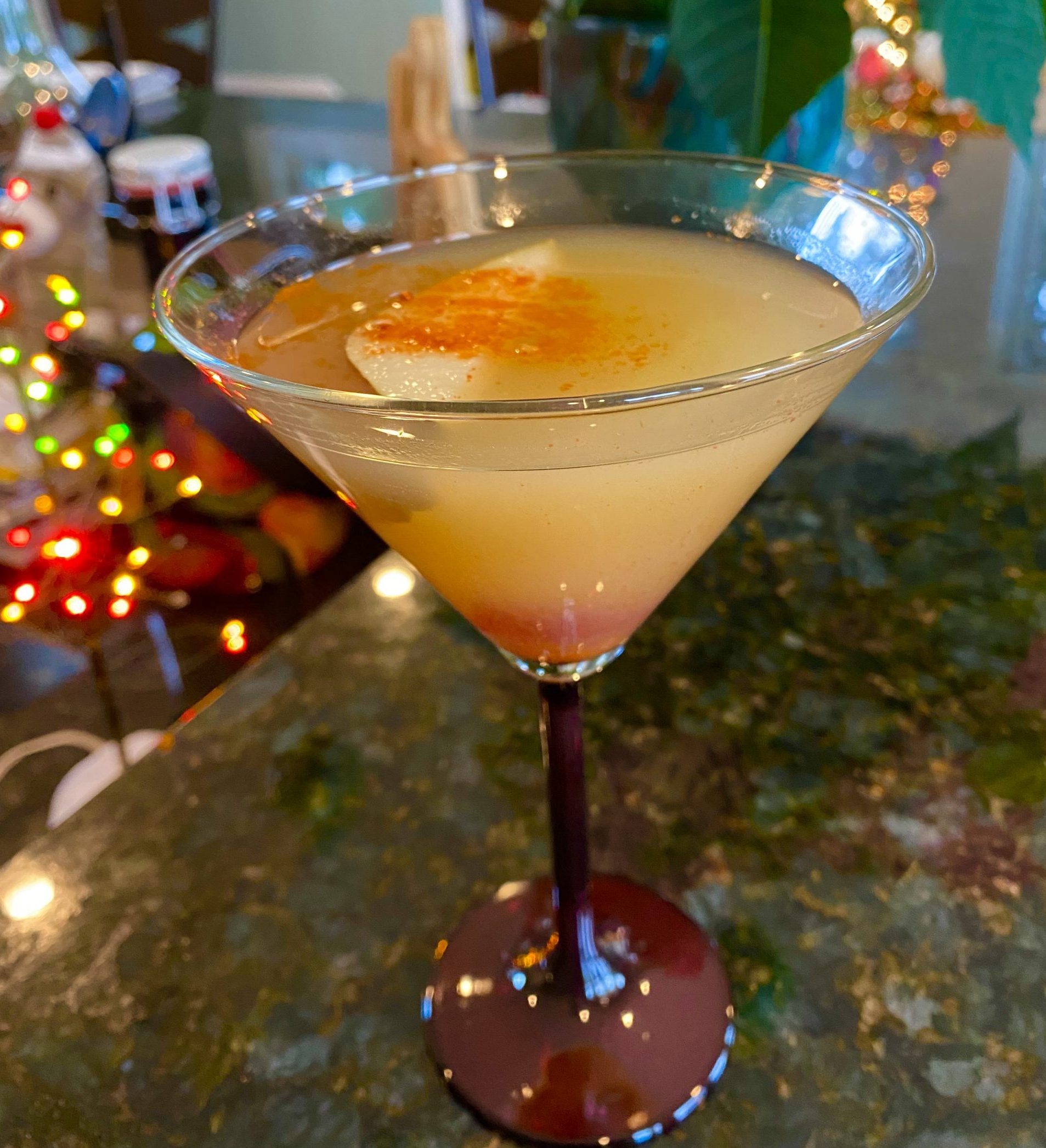 Who knows pears better than a pear grower? Oregon pear grower Gordy Sato makes Red Anjou pears the star of the show with this sweet and spicy libation that is sure to bring you plenty of cheer.
INGREDIENTS
2 oz vodka
1 1/2 oz pear juice
1 oz tonic water;
1 oz habanero-infused vodka (this can be made by soaking habaneros in vodka for any amount of time to achieve desired spiciness)
1/2 oz ginger syrup
1/2 oz lemon juice
slice of ripe pear ( I like to use Red Anjou)
dash of cayenne pepper on the pear
DIRECTIONS
Combine both kinds of vodka, pear juice, tonic water, lemon juice and ginger syrup into a cocktail shaker filled with ice.
Shake until cold
Pour into a martini glass with one ice cube
Add a dash of cayenne pepper to a pear slice and drop that into the cocktail
For extra holiday cheer, add either raspberry or pomegranate fruit for color…..
Enjoy!
NUTRITION