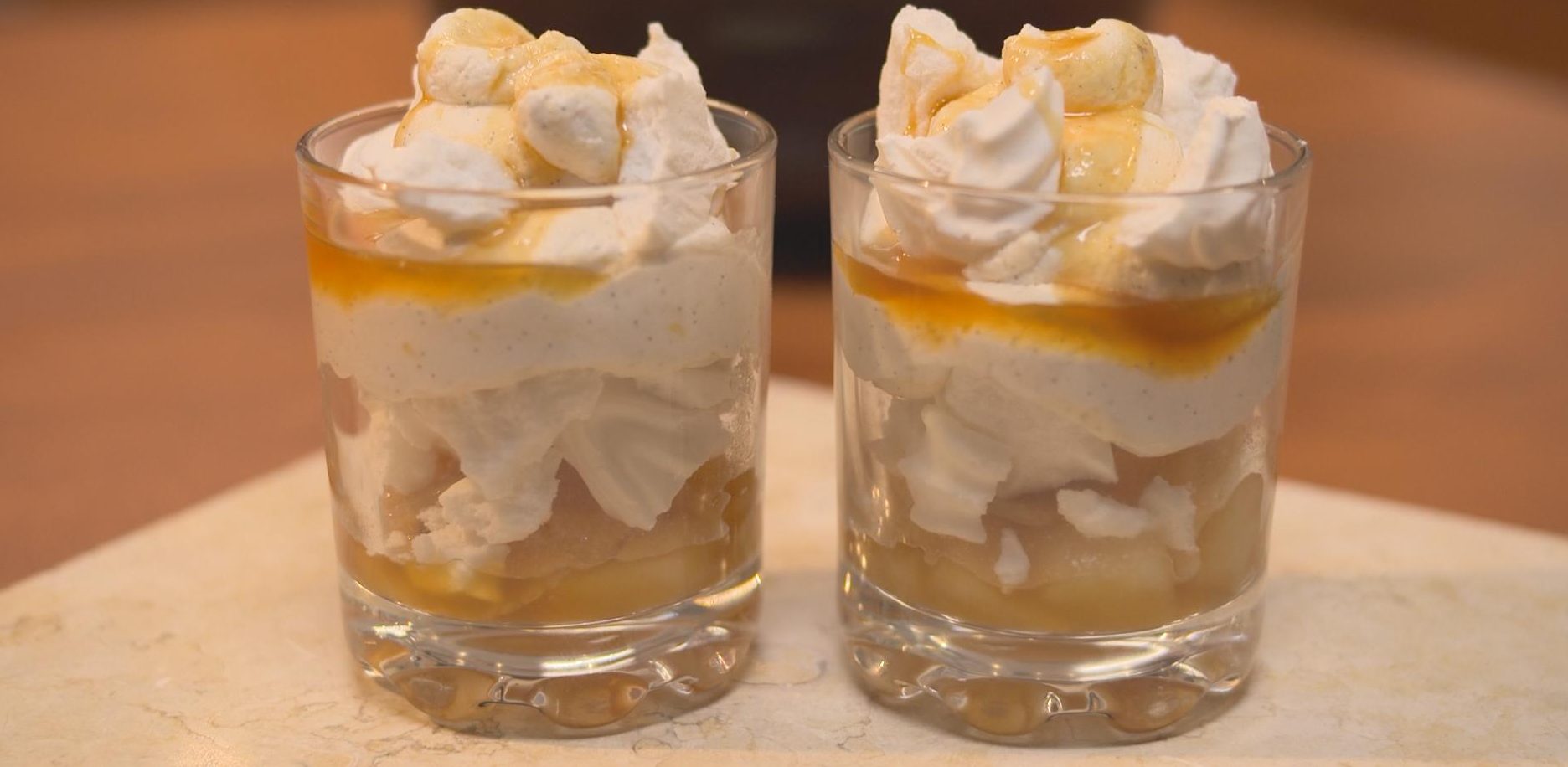 Pears Pavlova with Ginger and Cinnamon
This delightfully sweet treat developed by USA Pears Israel is best served as a Passover dessert but can also be enjoyed any time of year.
INGREDIENTS
For pear compote:
4 Red Anjou pears peeled and cut into cubes
2 tablespoons diced butter
1 cup and 3 tablespoons sugar
3 cinnamon sticks
4 slices of ginger root
1 Tablespoon lemon juice
For the cream:
1 container of whipped cream
2 tablespoons of sugar
1 vanilla stick
Finely grated rind of half a lemon
To serve:
8 units of "kisses" meringue purchased
DIRECTIONS
Heat the sugar in a pan until browned. Add the diced pears, cinnamon and ginger and stir a little. Add the lemon juice and butter and cook for a few minutes, until the pears soften and are slightly crushed.
Transfer the pear compote to a colander placed over a bowl. Store the dripping liquids into the bowl.
Transfer the pear compote to four cups and refrigerate for at least an hour.
Before serving, beat the cream with vanilla bean seeds (cut lengthwise and remove the seeds with a small knife), the grated lemon peel and sugar.
Mix the liquids we saved from the pear compote, gently into the whipped cream and place a few tablespoons of the spiced whipped cream in each serving cup over the compote. Crumble two "kisses" over the crispy topping and serve.
NUTRITION