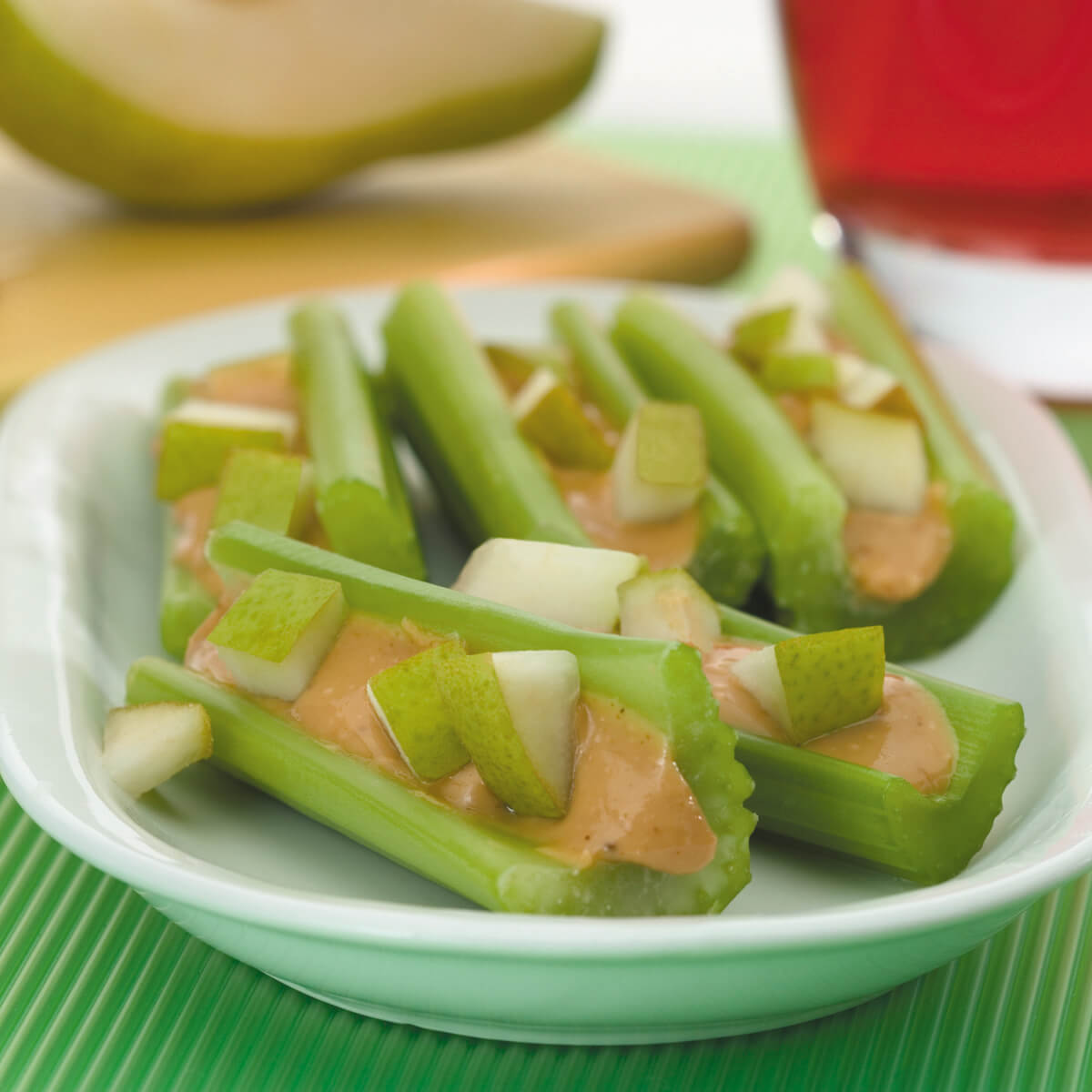 Try this easy-to-make, tasty snack that's pear-fect for kids and grown-ups alike!
INGREDIENTS
4 stalks of celery, cleaned and cut into 3-inch pieces
½ cup creamy peanut butter
2 USA Pears, cored and cut into chunks
DIRECTIONS
Spread the peanut butter into the center of the celery pieces.
Place the pear chunks on top of the peanut butter.
Serve on a plate and enjoy with your friends!
NUTRITION
Serving Size: 4 oz
Calories: 160
Carbohydrate: 14g
Dietary Fiber: 4g
Protein: 6g