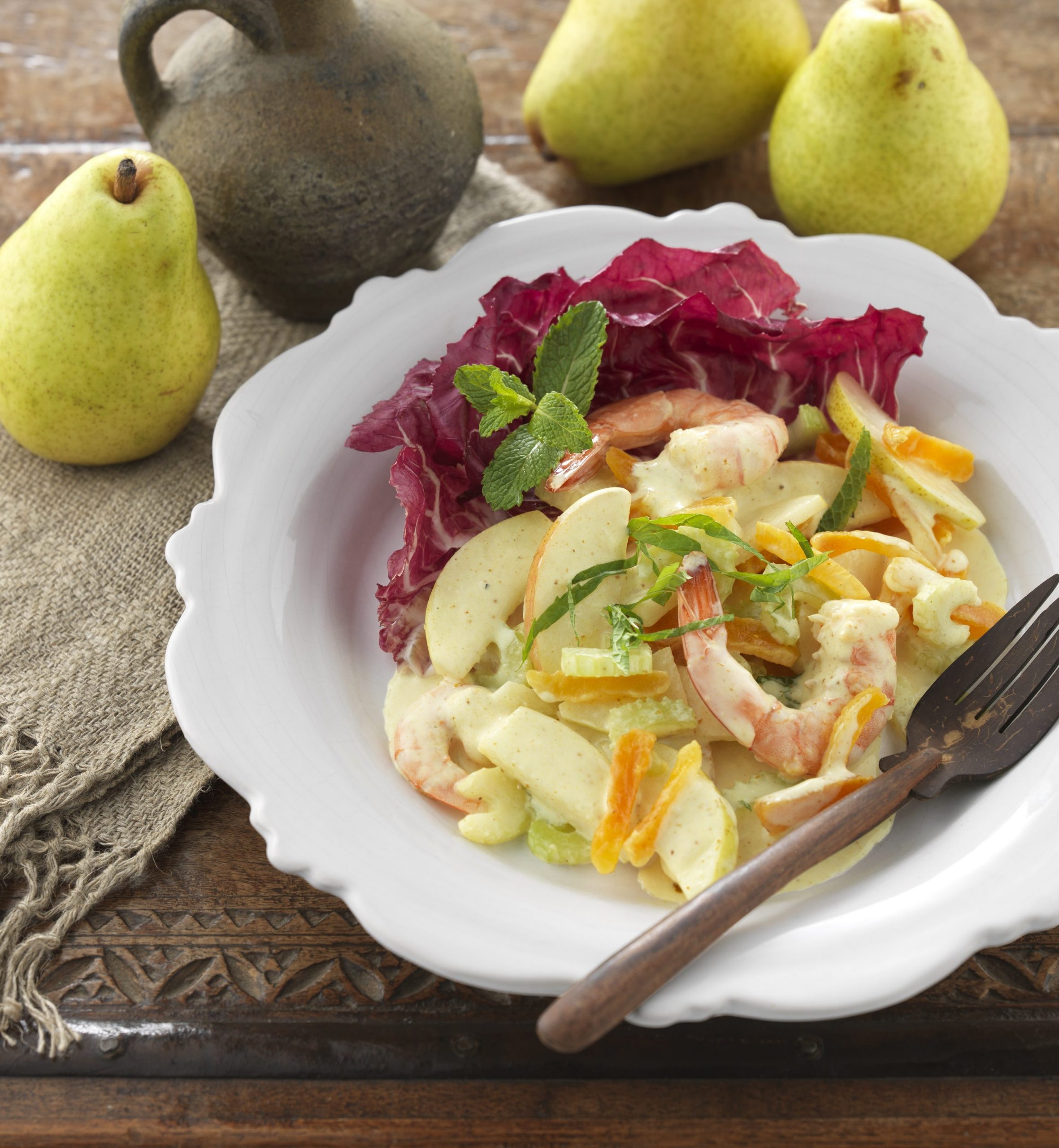 Pear, Prawn and Apricot Salad
INGREDIENTS
2/3 lb medium prawns, clean
1 teaspoon ginger
1 teaspoon salt
1 pinch of white pepper
3 Uses pears, in cubes
1 lemon juice
½ cup diced celery
3 ½ ounce of dried apricot in strips
1 radicchio foot to accompany
Dressing
½ cup of cream
1 tablespoon olive oil
1 teaspoon curry powder
1 pinch of salt
Chopped fresh mint
DIRECTIONS
In a pan put the shrimp, ginger, salt and black pepper, cover and cook for 5 minutes. Let cool.
Peel the pears, dice and drizzle with the lemon juice. Mix with shrimp, celery and apricot.
Mix the dressing ingredients and add to the salad, stirring well. Add the mint.
Put in a salad bowl and garnish with radicchio.
NUTRITION