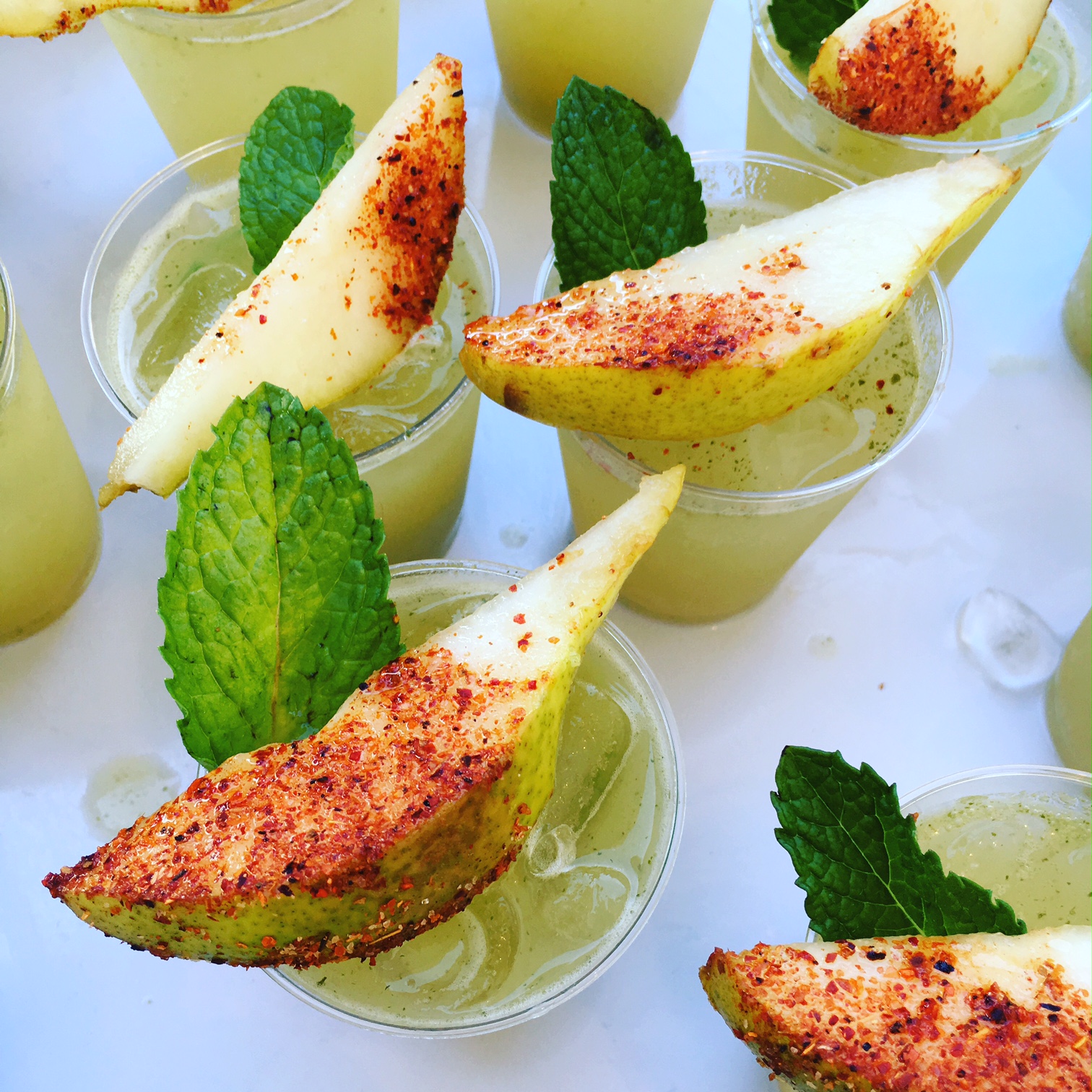 This delightfully refreshing juice is slightly sweet and a little spicy, making it the perfect balance of flavors. It's especially easy if blended ahead of time.
INGREDIENTS
2 fresh limes, juiced
1/8 Serrano pepper (or sub a jalapeño)
2.5 cups pear puree
½ cup mint
Ice – to fill each glass
Soda water – to finish
Fesh pear, sliced
Add your favorite rum!
DIRECTIONS
Prep: Mix lime juice, pepper, pear puree and mint in a blender. Taste mixture and adjust to you preference.
Finish: Fill glasses with ice and pour mixture to about a third of the way full, add rum, top with soda water and stir gently.
Garnish: Squeeze fresh lime on pear wedges, then dredge in Tajin and skewer one slice on the lip of each glass. For more Tajin flavor, run a lime slice on the lip of each glass before filling. Spread a thin layer of Tajin over a plate. Reverse each glass into the Tajin to make a spiced rim. Then fill with the juice and garnish with a fresh pear slice.
NUTRITION
Serving Size: 10 oz
Calories: 240
Carbohydrate: 34g
Dietary Fiber: 3g
Protein: 0g
---
1 Comment » for Tangy Pear Mojito