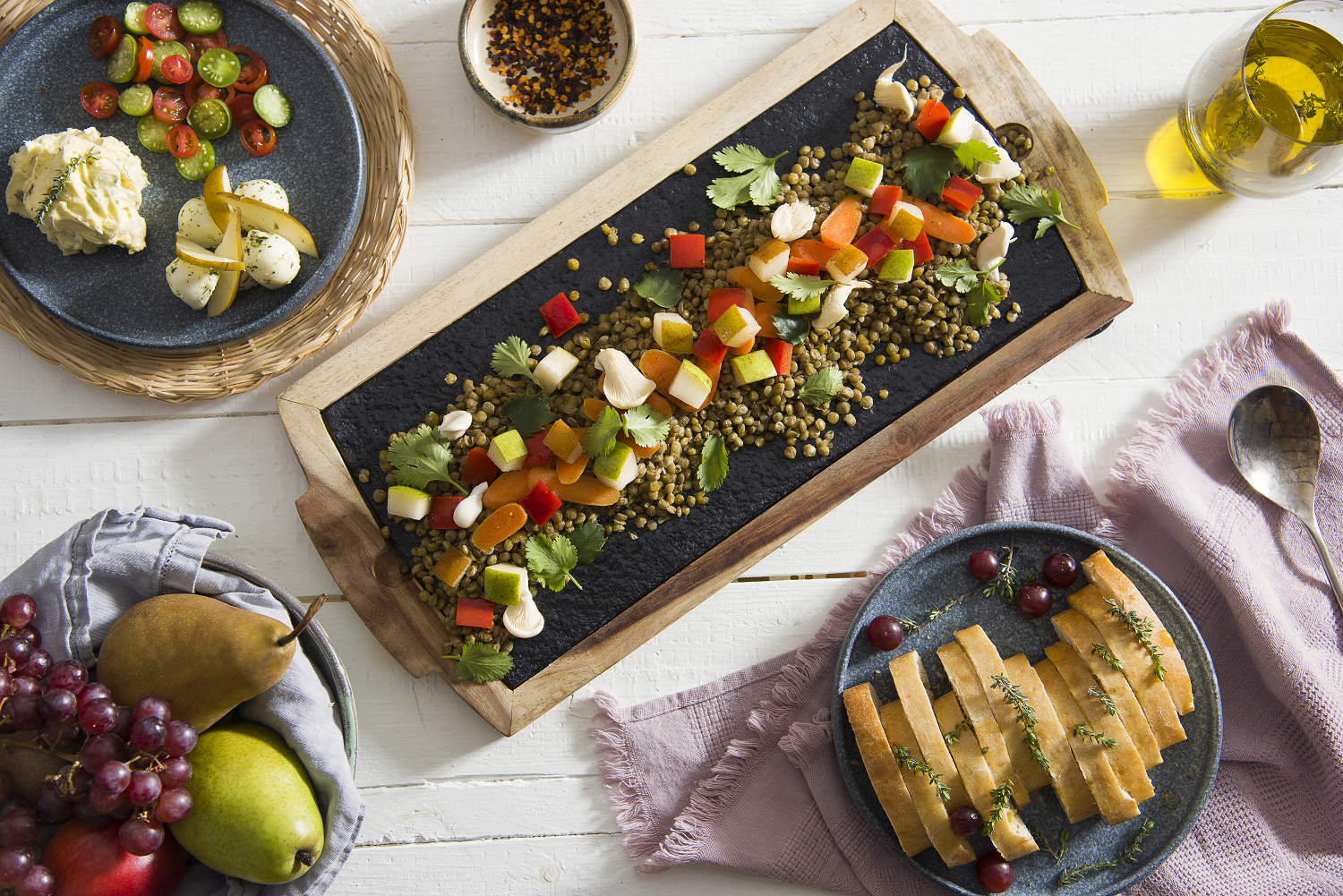 If you want a super easy and super healthy weeknight meal that is entirely plant-based and vegan, this is the one!
INGREDIENTS
1 cup lentils
1 Bosc pear
1 Red Anjou pear
1 Green Anjou pear
1 red bell pepper
½ red onion
2 carrots
½ cup vegetable oil
3 springs parsley
2 leaves fresh bay leaves
2 tablespoons salt
black pepper
DIRECTIONS
Cook the lentils and drain them; reserve. Peel and cut the carrots in round slices. Dice the bell pepper, onion and pears.
Heat the olive oil in a deep pan; add the lentils, along with the red onion; sauté for 3 minutes. Add the carrots and pears, moving constantly; add the bell pepper and season. Finally, add the parsley and herbs and let it sit for 5 minutes.
NUTRITION