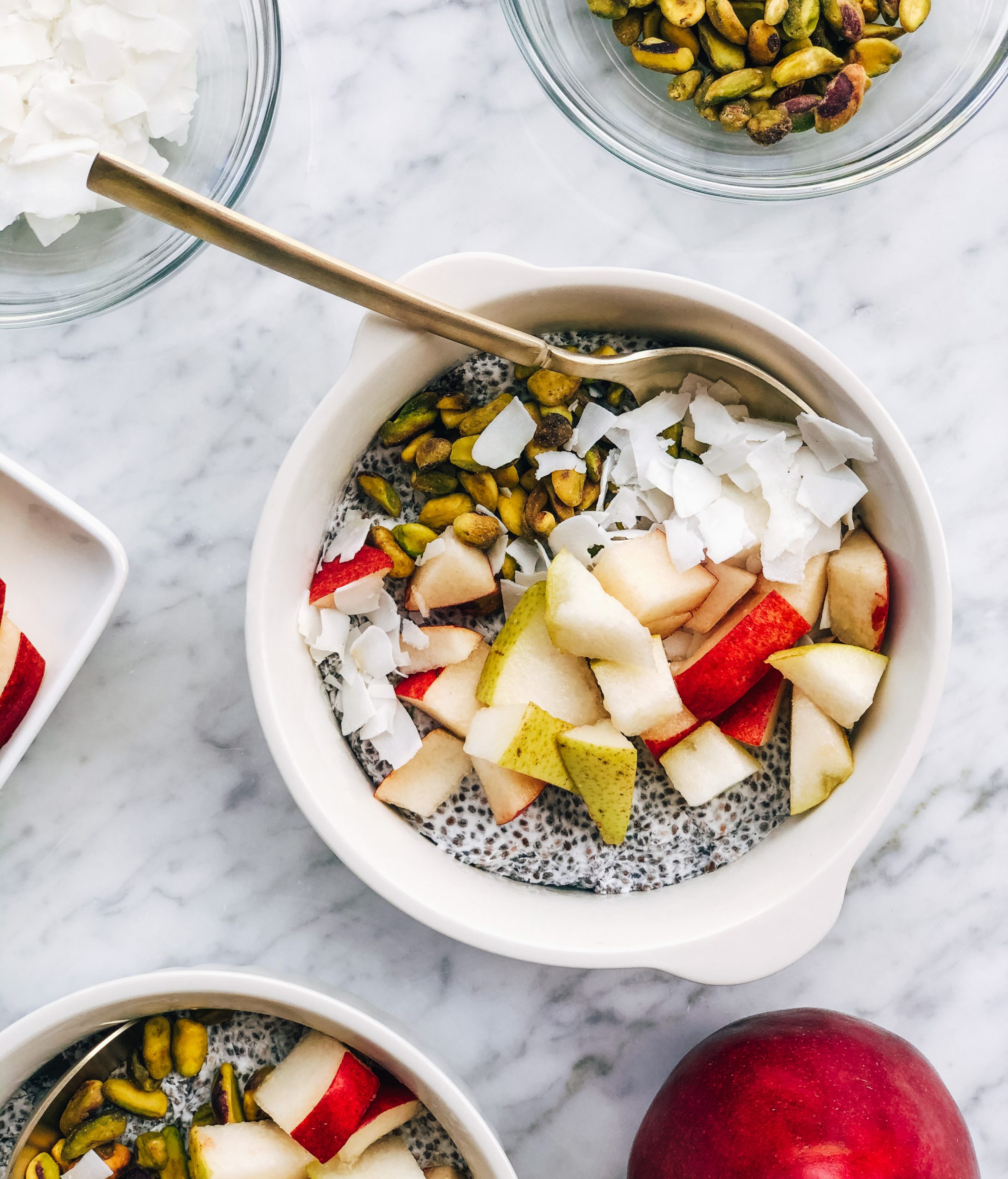 Coconut Pear Chia Pudding
Coconut Pear Chia Pudding made with red and green Anjou pears plus 5 additional pantry ingredients! Chia pudding is packed with good fats and fiber which makes it a great option for a satisfying and filling snack or breakfast. Recipe by May Zhu, MBA, RDN, LDN (@nutritionhappens).
INGREDIENTS
½ cup chia seeds
1 cup coconut milk (canned or refrigerated)
¼ cup coconut cream (canned)
1 tablespoon honey
1 red or green Anjou pear, sliced (or diced)
¼ cup roasted unsalted pistachios, shelled
Optional toppings: 2 tablespoons coconut flakes + extra honey
DIRECTIONS
1. In a large bowl add coconut milk, cream, honey and chia seeds.
2. Whisk and keep this in the fridge overnight (or a minimum of 3 hours).
3. When ready to serve, add the chia seed pudding in a bowl or serving glass.
4. Slice fresh pears and add on top.
5. Add additional pistachios and coconut flakes before serving.
NUTRITION