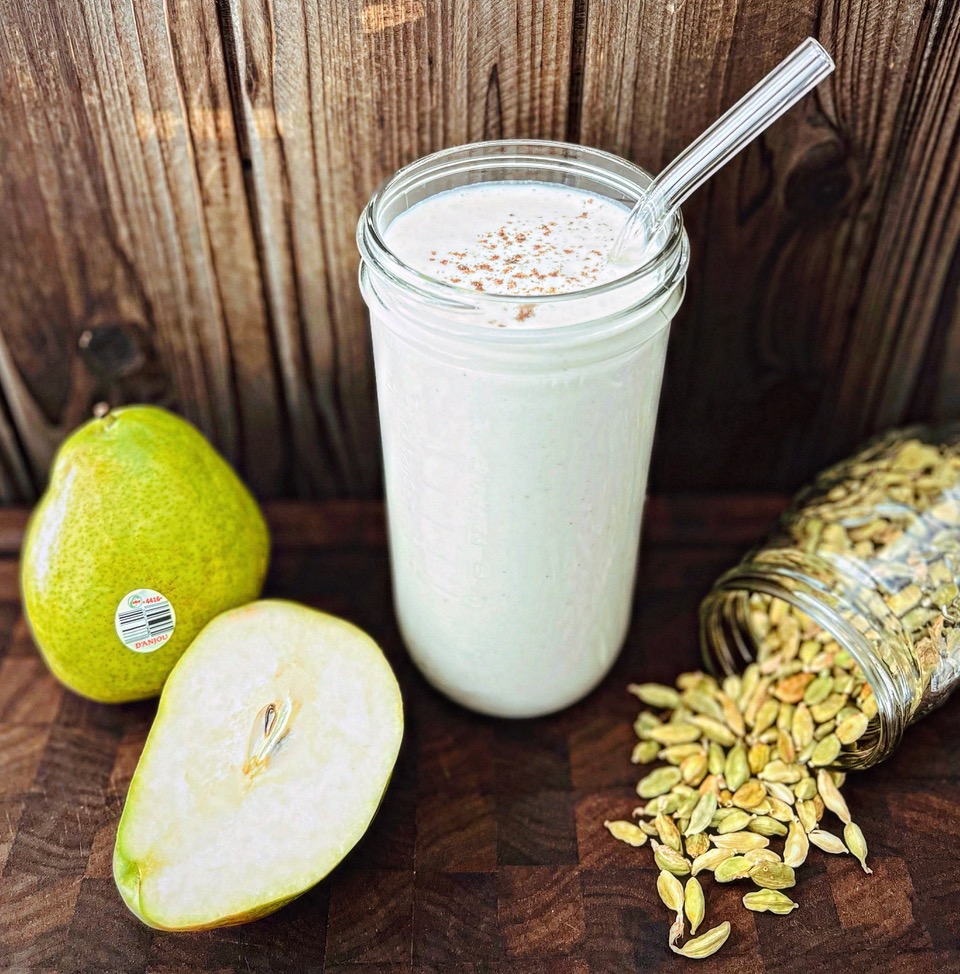 Recipe by Valerie Musser of @valeriesofcoursecatering and @whosagoodlizard
INGREDIENTS
2 ripe pears, peeled and cored
500g vanilla Greek yogurt
1 tbsp. honey
1 tbsp. lemon juice
5 cardamom pods or ½ tsp. of ground cardamom

 
DIRECTIONS
Peel, quarter and core the pears and place the fruit into the carafe of a high-speed blender.  

Add 500g of vanilla Greek yogurt, honey, lemon juice and cardamom in with the fruit.

Blend on high speed until incorporated. You may want to add ½ cup of water to thin it out, but that is personal preference. 

Divide into 2-8oz cups, sprinkle the top of the lassi with a bit of ground cardamom and enjoy!

 
NUTRITION