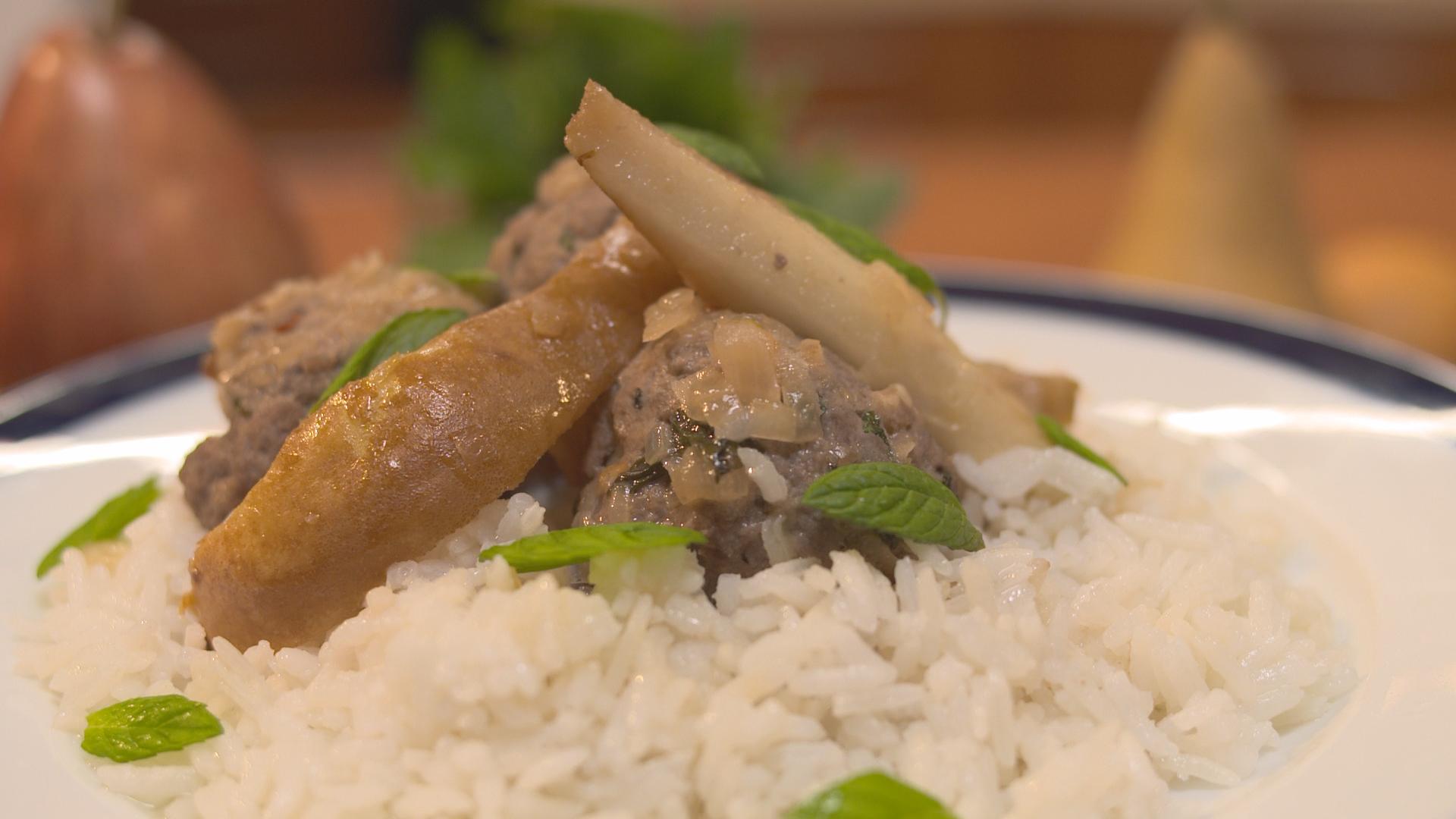 Passover Meatballs with Celery and Mint in a Spicy Sweet Pear Sauce
This sweet and savory dish from USA Pears Israel will make a wonderful addition to the Passover menu.
INGREDIENTS
For patties:
1 lb ground beef
Finely grated celery root
A handful of coarsely chopped mint leaves
Salt and black pepper to taste
1  egg
1 wet and broken matzah into small pieces
For the sauce:
1  large onion finely chopped
2  cloves garlic
3  Red Anjou pears cut into cubes
A generous pinch of chili powder
Juice from three oranges
1  tablespoon sugar
Three tablespoons of neutral oil for frying
A flat teaspoon of salt
DIRECTIONS
1. Make a sauce: In a medium saucepan, fry the garlic and onion in oil until they are translucent but not browned. Add the orange juice, chili and season with Thai fish sauce. Bring to a boil. Add the pears and continue to cook over low heat.
2. Prepare the patty mixture: Mix all the ingredients well in a bowl until a uniform mixture is obtained. You can fry a small patty and taste to correct seasoning.
3. Make round patties the size of falafel balls from the mixture and place in a pot with the hot sauce. Cook together for about half an hour on a medium flame.
4. Serve hot with rice, mashed potatoes or any favorite kosher addition for Passover.
NUTRITION