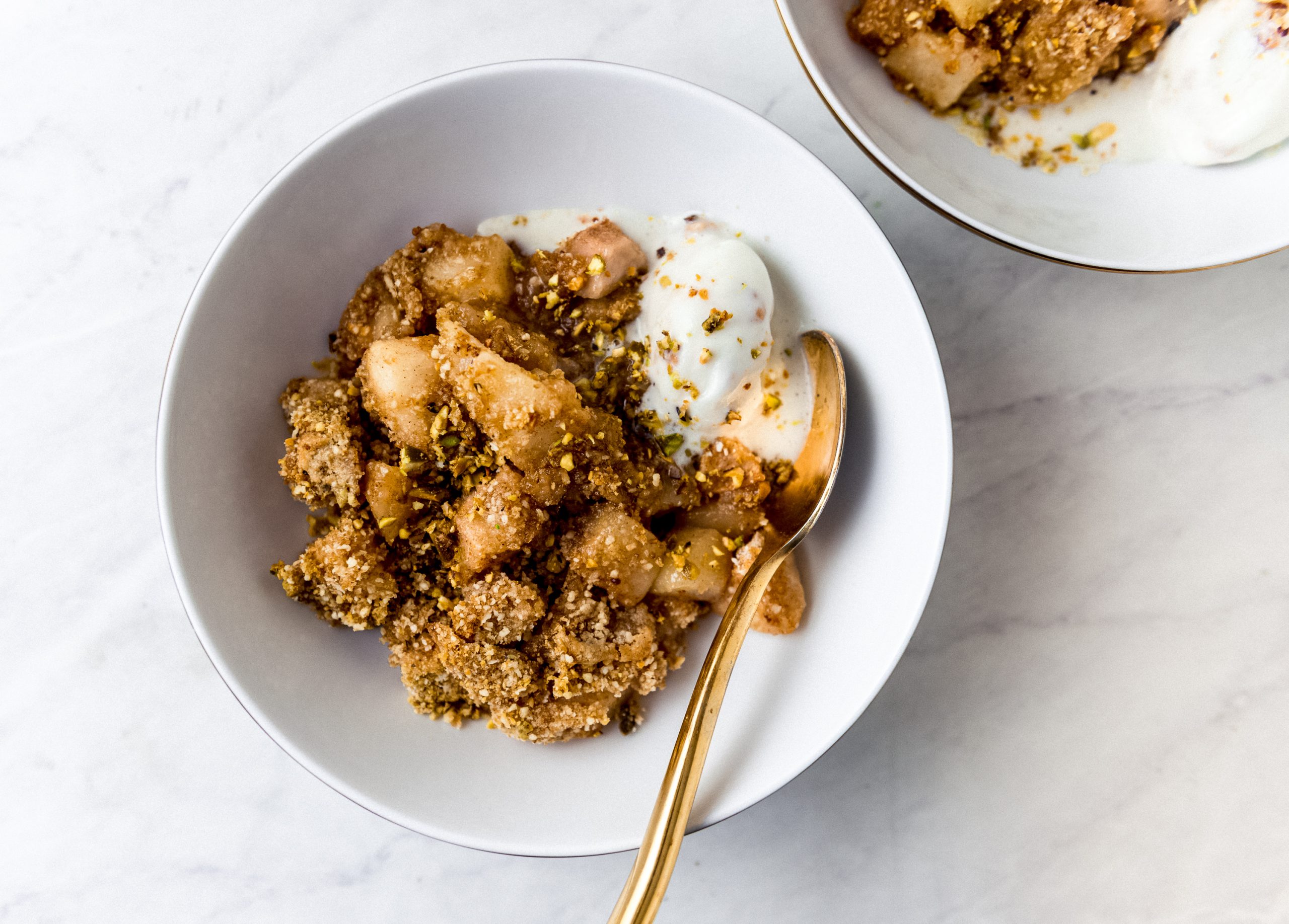 Matzo Crisp with Pears and Pistachios
Matzo crisp is an easy Passover dessert filled with sweet pears and topped with an irresistible matzo and pistachio crisp.
INGREDIENTS
4 red D'Anjou pears, peeled, cored and chut into ½ inch cubes
¼. cup sugar
1 teaspoon vanilla extract
½ teaspoon cinnamon
2 tablespoons of fresh lemon juice
Softened butter, for greasing baking dish
Ice cream, for serving
Topping
½ cup matzo meal
5 tablespoons unsalted butter, softened and cut into cubes
¼ cup brown sugar
½ cup chopped pistachios + more for garnish
¼ teaspoon cinnamon
DIRECTIONS
Pre-heat oven to 400 degrees Fahrenheit.
For the filling, add cubed pears, sugar, vanilla extract, cinnamon and lemon juice to a bowl and toss to combine.
Grease a medium sized baking dish with a small amount of butter and pour pear filling in.
For the topping, add matzo meal, softened butter, brown sugar and cinnamon to a bowl and use your fingers to work the butter in.
Scatter matzo streusel onto the pears along with the chopped pistachios and bake for 40-45 minutes, until the pears are tender.
Once done, remove from oven and let cool for a few minutes. Serve with ice cream and garnish with chopped pistachios.
NUTRITION