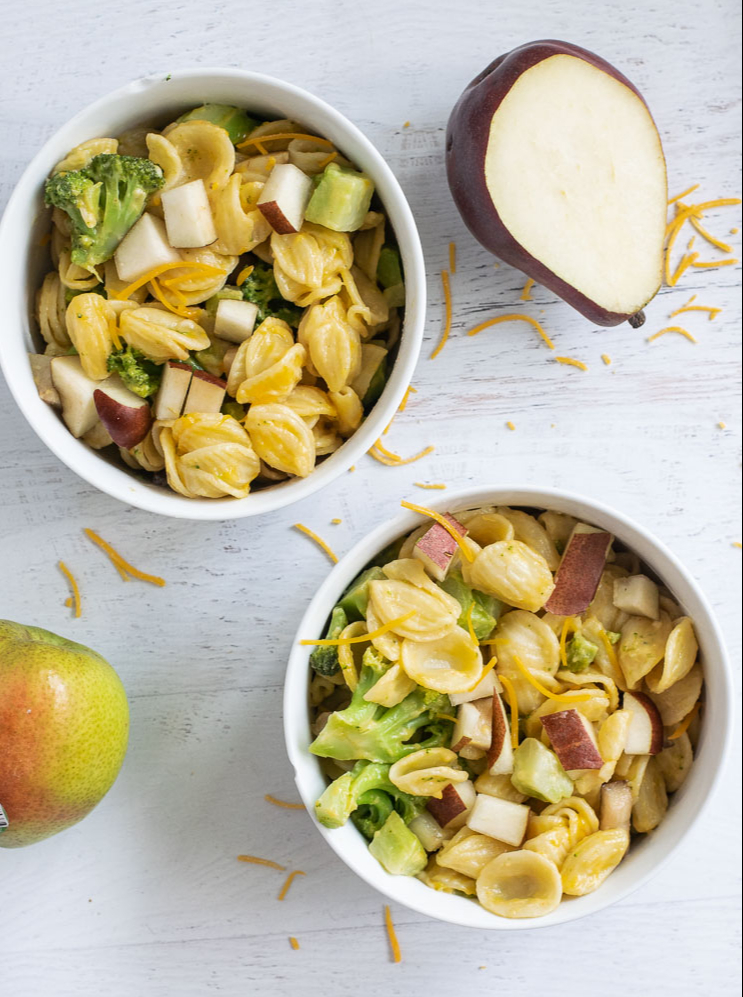 Kid-Friendly Macaroni and Cheese with Broccoli and Pears
This Toddler Mac and Cheese with pears and broccoli is the easiest pasta for toddlers and also works as some of the best pasta for babies. It's ready in 15 minutes, only uses one pot, and combines fruits and vegetables. Just because this is a toddler mac and cheese recipe that's great as a kid friendly pasta, that doesn't mean it can't appeal to the whole family. Recipe by Sarah Schlichter.
INGREDIENTS
10-12 oz pasta (shells work well)
3 Tbsp butter, divided
¼- ½ cup milk, optional but I found that it def makes it more creamy
1 ½ cups shredded cheese
1 bag frozen broccoli
1-2 pears, diced
Salt
Pepper
Paprika
DIRECTIONS
Cook pasta according to directions. We used shells. Drain (I like it slightly al dente since we'll be heating it more shortly).
While pasta is draining and cooling, add bag of frozen broccoli to pan and heat with 1 tbsp butter
Add drained pasta back to pot and add remaining butter, ¼ cup milk, pears and 1 cup cheese of choice and diced. I was pretty liberal with these amounts.
Top with more diced pears if desired.
Notes: To freeze, let cool before storing it in a freezer-friendly ziplock bag or container. You can freeze for up to 3 months.
NUTRITION