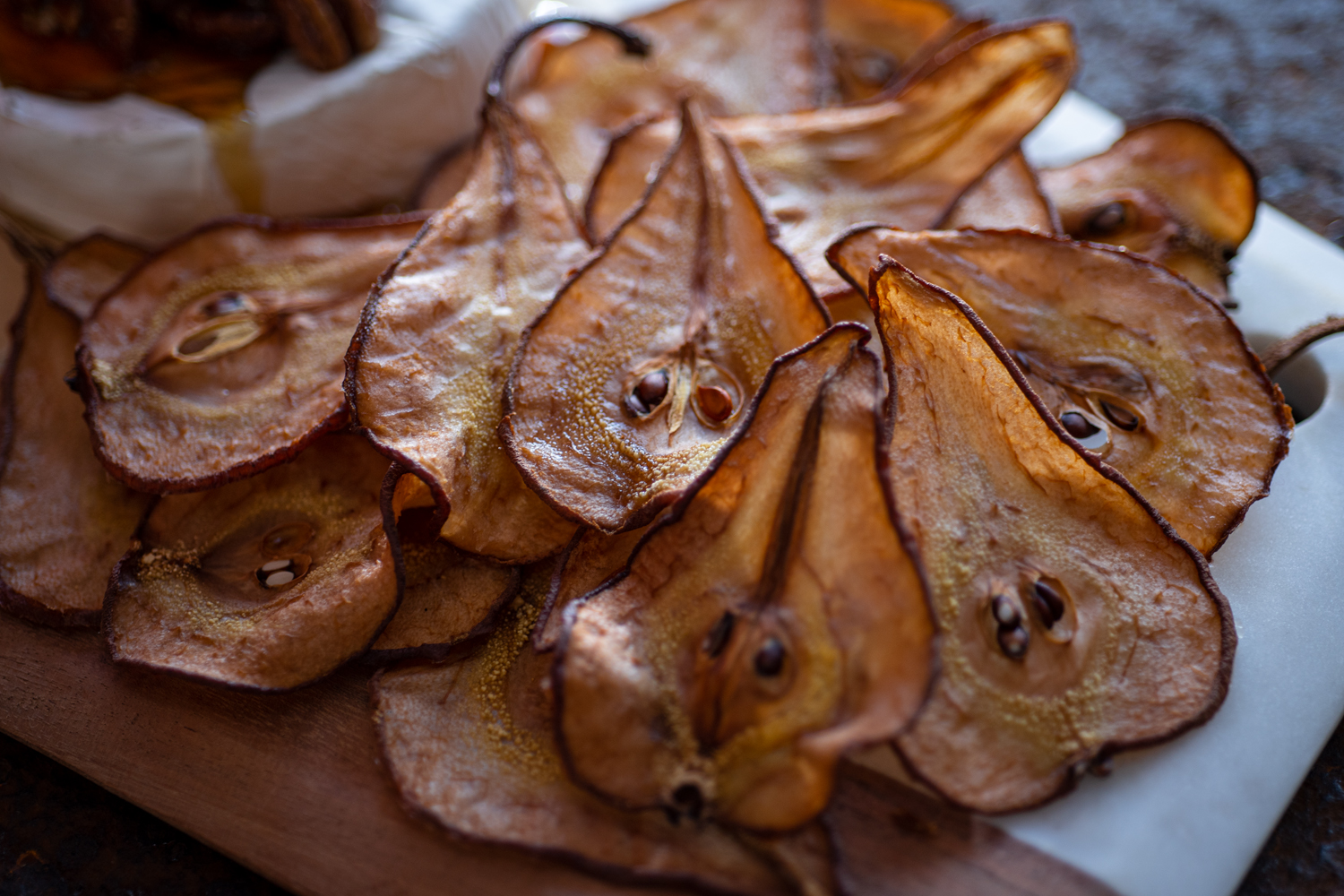 A really delicious and easy way to preserve your pear harvest for up to 30 days or longer if frozen. And they're beautiful to look at too. Recipe courtesy of ThankYourBody.com
INGREDIENTS
2 pounds firm, not overripe pears, sliced ¼-inch thick
4 cups water
¼ cup lemon juice
DIRECTIONS
Preheat oven to 160°F. Mix lemon juice and 4 cups of water. Soak pear slices for 10 minutes in lemon water, remove and place on paper towels to absorb water. Arrange pear slices on a parchment paper-lined baking sheet in a single layer.
Place pears in the oven for 3 hours and check for desired doneness. When ready, remove pears from the oven and allow them to cool. Put in airtight containers and store.
Dehydrated pears will last 30 days, or longer if frozen.
NUTRITION
Serving Size: 6 Slices
Calories: 70
Carbohydrate: 19g
Dietary Fiber: 4g
Protein: 0g