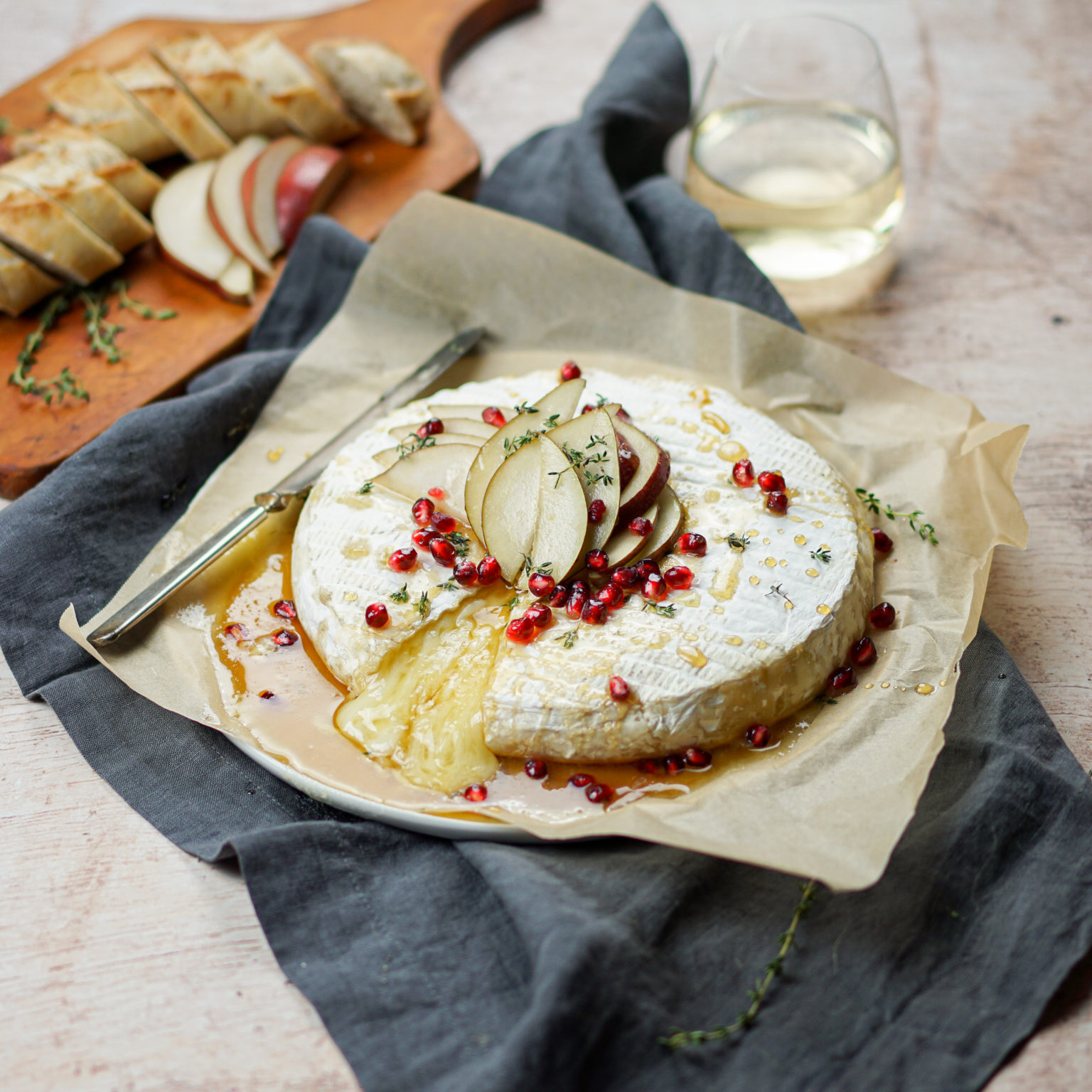 Baked Brie with Red Anjou Pears
As with any recipe, balance is always a primary ingredient, and this Baked Brie recipe achieves just that! The thick, decadent brie, along with the earthy thyme sprigs and refreshing USA Red Anjou Pears just complement one another amazingly. Recipe and photography by Farmbox Direct.
INGREDIENTS
2 lbs Wheel brie cheese
2 Red Anjou Pears
½ cup Pomegranate seeds
10 Sprigs thyme
½ cup Honey
1 Baguette
DIRECTIONS
Preheat the oven to 350º Fahrenheit. Set the brie out to warm to room temperature.
Add honey to a small bowl. Remove the leaves from the thyme stems and muddle them into the honey with a spoon. Note: if your honey is solidified, submerge in hot water until liquid, about 5 minutes.
Place the brie on a baking sheet lined with parchment paper and bake for 10-12 minutes, or until liquid in the center.
While the brie is baking, slice pears into thin wedges, removing the seeds and core.
Remove brie from the oven and carefully transfer the brie onto a serving platter. Arrange the pear wedges on top of the brie, sprinkle the pomegranate seeds over the pears, and drizzle evenly with honey.
Enjoy right away by slicing wedges into the brie and dipping the pears into the melted brie or spooning the brie and toppings onto slices of baguette.
NUTRITION