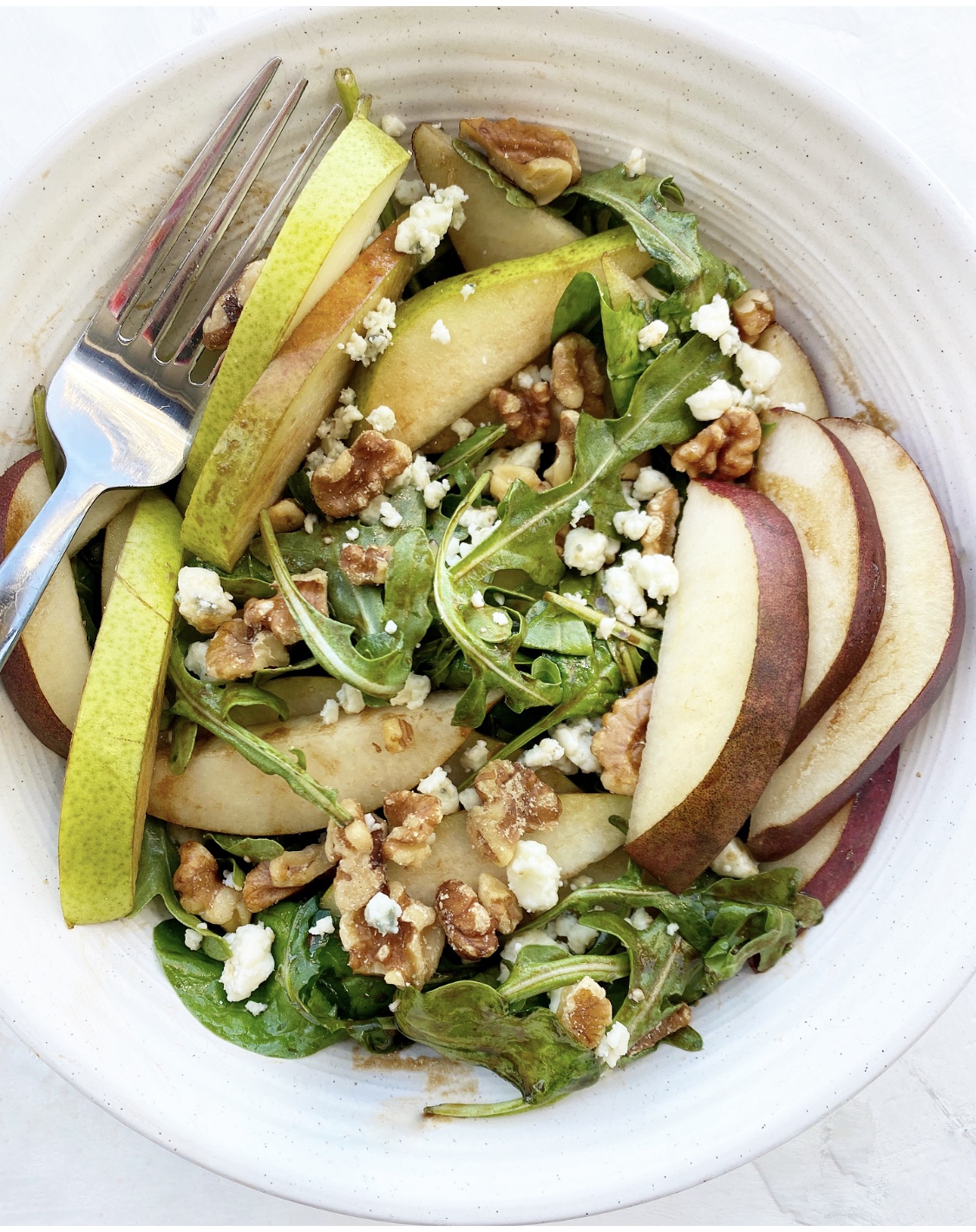 Arugula Pear Salad with Fresh Bleu Cheese
There's something so refreshing about this pear, bleu cheese and arugula salad. It has the perfect mix of every flavor and texture: sweetness from the pears, slight bitterness from the arugula, creaminess from the bleu cheese and crunch from the toasted walnuts. Recipe by Sammi Haber Brondo, MS, RD (@veggiesandchocolate).
INGREDIENTS
Dressing:
2 Tbsp balsamic vinegar
3 Tbsp olive oil
1 Tbsp honey
1 tsp Dijon mustard
1 Tbsp water
Salt & pepper to taste
Salad:
4 oz. arugula
2 pears(1 red & 1 green Anjou)
1/4 cup crumbled bleu cheese
1/4 cup walnuts, chopped
DIRECTIONS
Whisk all ingredients for dressing together. Set aside.
In a large bowl, toss arugula with dressing.
Thinly slice pears and mix into salad.
Divide salad between 4 plates and top with blue cheese and walnuts.
Optional: toast walnuts on 350 F for 10 minutes before serving.
NUTRITION