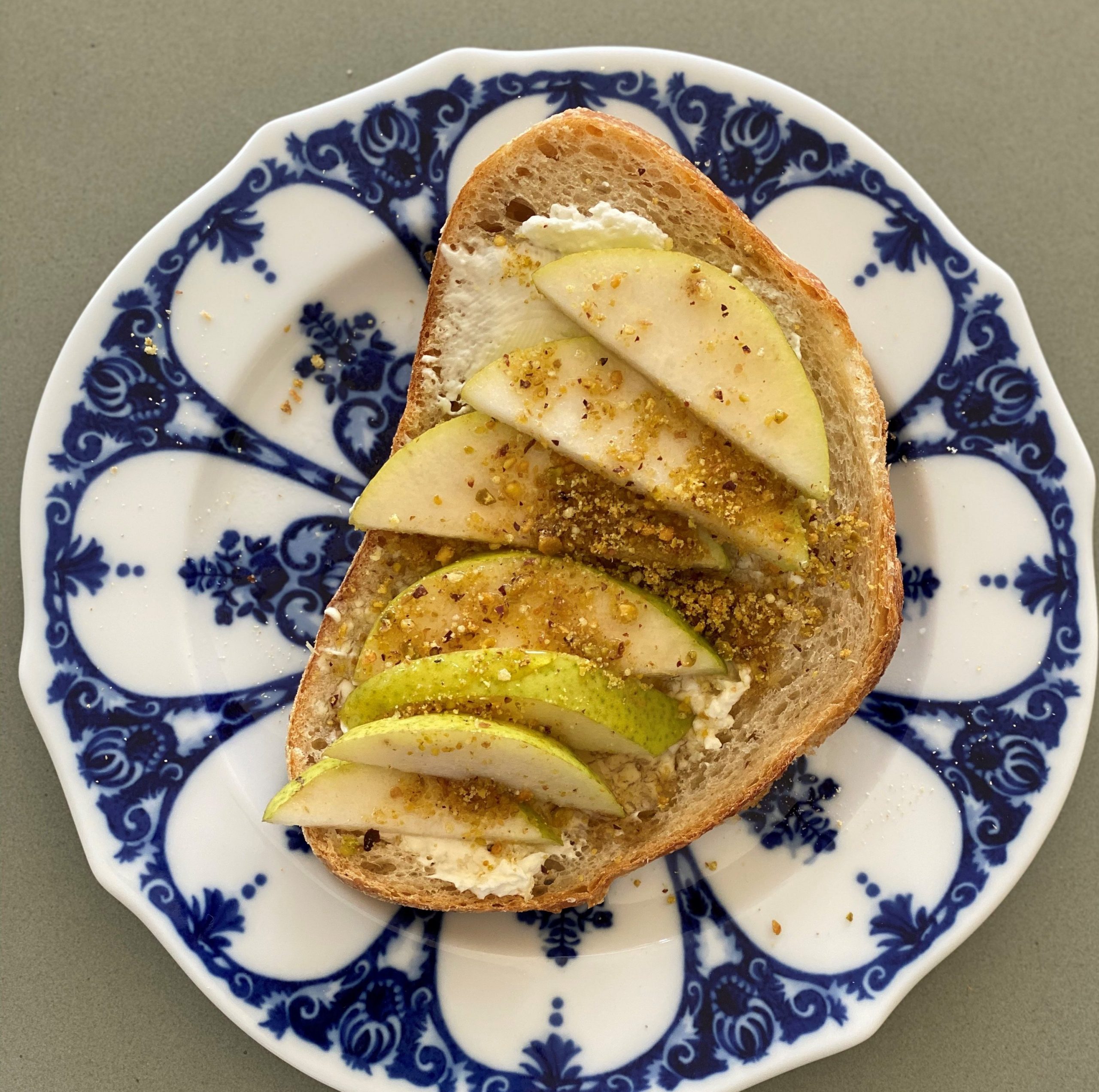 Sourdough Toast Topped with Ricotta and Pears
Sourdough toast topped with ricotta cheese, thinly sliced pears and a drizzle of honey with variations for other toppings that pair well with pears. Recipe by @mollysbest.
INGREDIENTS
2 pieces of sourdough bread, toasted
4 tbsp ricotta cheese
1 juicy, sweet Anjou pear thinly sliced
2 tbsp pistachio crumbs
2 tsp of honey
DIRECTIONS
Toast the bread (or prepare with untoasted bread if preferred)
Spread the ricotta cheese then add the sliced pears. Use a food processor to crumble the pistachios (or you can use a bottle of olive oil to crush them in parchment paper). Once crumbled to your desire, sprinkle on top of the pears. Finally, lightly drizzle with honey!
Another great combo is sliced Anjou pears with tahini and dates!
NUTRITION