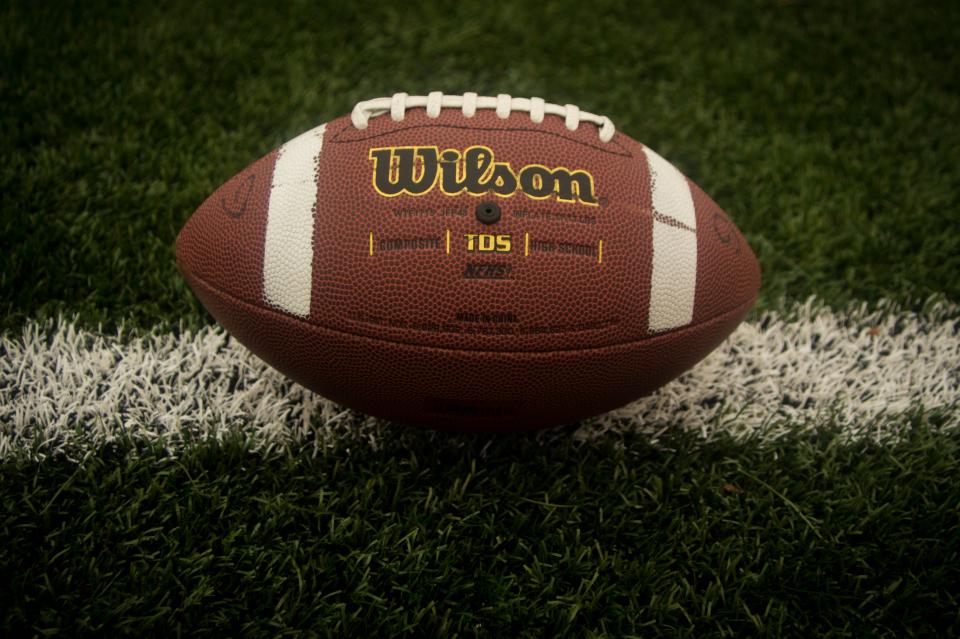 Tailgate and game watch party food are among my favorite meal categories. While I love indulging in some of the heartier game-day fare, I also like to balance things out and cleanse my palate with fresh produce. Juicy and naturally sweet USA Pears, which offer an excellent source of fiber (6 grams for a medium size), can play a crave-worthy role in any game-day menu.
A fresh, fruit salad is a staple dish I always enjoy on game day, whether it's a get-together that I'm hosting or one where I'm attending as a guest. A fruit salad is also a crowd-pleaser, from toddlers to adults. (On a side note: The other day, my 4-year-old spotted the first pears of the season on our kitchen counter and literally squealed, "Ooh! Can I have one?" True story.)
While pears are in peak season during fall and winter, mix them into a salad with other fall fruits, like I did here in this Pear, Apple, and Grape Salad with Thyme and Walnuts. Or, if you're a true pear connoisseur like me, use a few different pear varieties with a range of colors and textures and use just pears in your fall fruit salad!
I also add pears in my White Wine Sangria with Winter Fruits and in my mixed green salad made of spinach, arugula, pears, toasted almonds, and vinaigrette.
Happy tailgating!
Michelle Dudash, RDN, is a registered dietitian nutritionist, Cordon Bleu-certified chef, and author of Clean Eating for Busy Families. Join her on Instagram at @michelledudash for more delicious and healthy eating inspiration.
Want more fun pear-ific recipes to please a crowd? Check out our Recipes page!