For Washington and Oregon's nearly 900 pear growers, tending pear trees is a way of life.  Many orchards have been in families for generations and will continue for many more.
As stewards of the land, our growers tend their naturally prime landscape year-round to nurture premium quality pears.  Patience and passion abound from spring's pear blossoms to fall's harvest, when each and every pear is plucked by hand from branches heavy with fruit.
We would like you to meet some of the people who bring fresh USA Pears from their trees to your table.
Erica Bland
Cashmere, WA
Like the fruit itself and the landscapes on which the trees sit, the people who grow pears come in a wide variety of sorts, from all kinds of backgrounds. Some growers were born to be fourth-generation farmers, while others stumbled into orchard life much later. There are growers for whom the many hats they wear make the job fun, and ones who work hard in the summer to spend those slow winter months with their families. But what all of them share is a passion for growing the best pears possible, whether that's continuing the tradition of heirloom varieties from a century ago or using the newest technology to prune a pear tree that grows more fruit, more efficiently.
Over 800 growers work the land in Washington and Oregon, producing around 87% of the fresh pears grown in the United States. As they prune, pick, and pack, the pear growers of the Northwest bring their backgrounds in science, teaching, agriculture, and office work to the mission of producing better fruit, each contributing unique attributes and information to the collective goal of producing the world's best pears.
We asked a few of them to sit down and tell us a little about what it means to them to be a part of growing pears in the Pacific Northwest.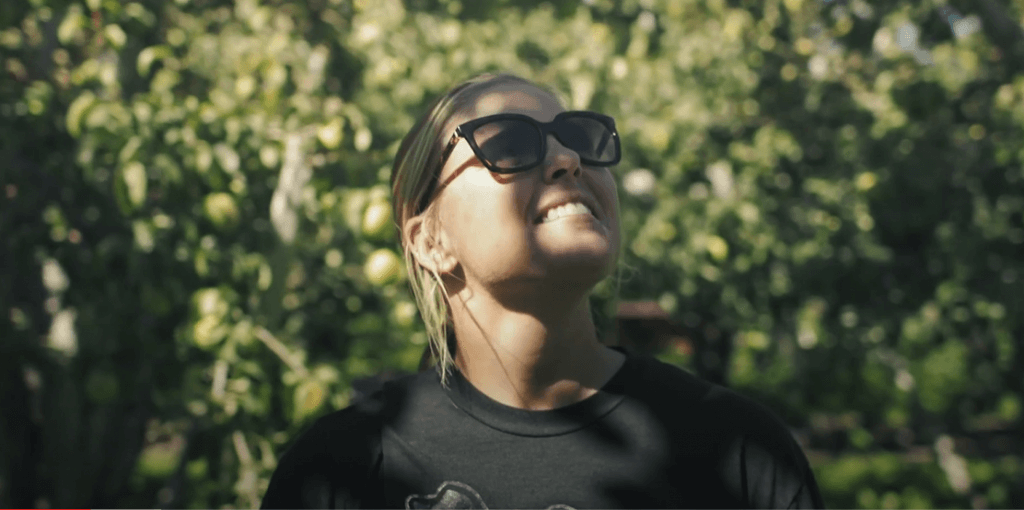 The perfect pear: "It's hard to beat a Bartlett… I really like when they're somewhere in between of the yellow and green, a little bit soft, a little juicy."
Whether she's using YouTube to fix a tractor or encouraging fruit growth by pruning trees with the same methods her grandfather once employed, fourth-generation pear grower Erica Bland has one goal: producing great-tasting pears. "How I was raised, it's about quality, not quantity," says Bland, who left a career in criminal justice to return to the family farm seven years ago. The excitement and challenges of the job appealed to her. "You're not just an orchardist, you do everything," she says, describing her days filling out paperwork, making sure the water is running properly, and, notably, looking out for her workers. But it's the parts of growing pears people don't usually see that she likes most, "The bees in the orchard, the blossoms, the smell, and the sounds." Well, that and a little healthy competition with her dad to see who can grow a better pear.
Erin and Ben Roby
Hood River, OR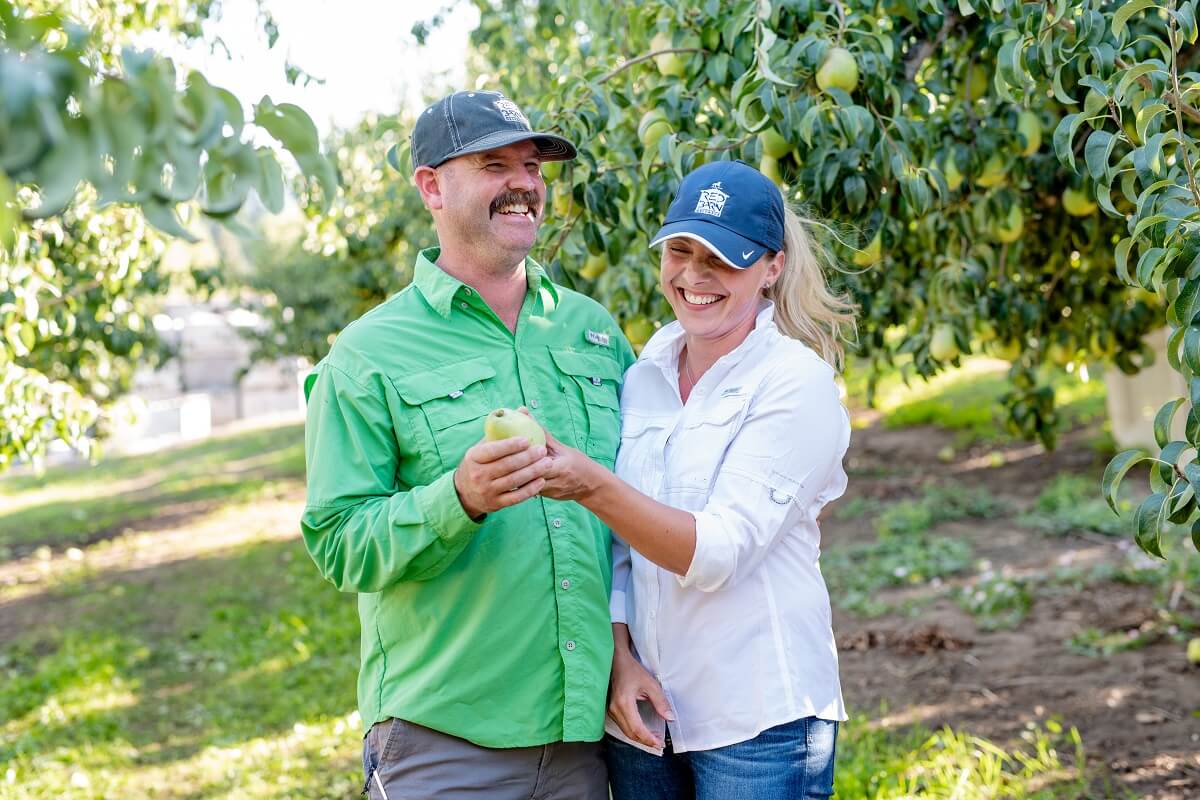 The perfect pear: "I love a grilled pear sandwich with Brie cheese and sage with some sliced pears."
"I guess I'm a moonlight orchardist," says Ben Roby, also a firefighter and paramedic in Portland. "It seemed really romantic," he says of when he and his wife, a former science teacher, took over Red Barn Orchards, which his grandparents had started. And in some ways, it still is. "You look at Mount Hood, you can't feel like life is too bad when you wake up and see that view every day," says Erin. But the pair also created a micro-community with the employees that live on the property. "People do rely on us and we rely on them," Ben says. "So, there is a real passion to make that successful."
The hard work of growing pears, the Robys learned, paled in comparison to the reward of the sense of belonging they found in Hood River. "If I don't get up in the morning, and we don't do the things that we need to do, how do we take care of our employees? Because they're counting on us."
JON AND DEBRA LARAWAY
Hood River, Oregon
The American Northwest is a place where little farms are still carving out space among the snow-capped mountains. Pears have been grown among the rolling orchards and foggy valleys for generations, tended by the same families with the same hard work and commitment to producing the best fresh produce.
Near a little red barn nestled among the 100 acres of fruit trees in Hood River, Oregon, live Jon and Debra Laraway. Jon comes from a pear-growing family, four generations of them. He never wanted to do anything else and Debra was right there with him. "I couldn't wait to move to Hood River and live on a farm," says Debra. "I said to Jon, 'sign me up!'".
Today, Debra works with the pickers, runs supplies and water, and examines fruit quality in the bins. Jon handles bookkeeping and recordkeeping, plus field work,including the occasional late-night runs to turn on the frost fans.
The region's temperate climate of warm days and cool nights, combined with its rich, volcanic ash soil fed by mountain streams and coastal air, is a perfect recipe for the Bartlett, Green Anjou, Red Anjou and Bosc pears they feel so lucky to grow andshare with you today.
Laraways' Favorite Snack? Dried pears, of course!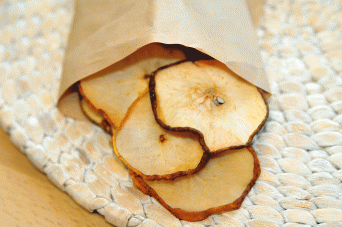 How do the Laraways enjoy their pears? They DEHYDRATE them! Dehydrated fruit is perfect for on-the-go snacking and is super simple to make, too. Click here for the recipe.
RANDY KIYOKAWA
Parkdale, Oregon
"My grandfather left Japan in 1905 with his eyes fixed on the land of opportunity, but he had only enough money to get to Hawaii," Kiyokawa says. He saved up and took a boat to Sacramento, but then lost work after the San Francisco fire. He landed a job with the railroads, which brought him up the coast to Oregon where he cleared some land. But World War II brought him back to Japan as an interpreter.
"Finally, after the war, he returned to Oregon on the GI Bill and secured the 25-acre plot that is home to our fruit stand today," he says. See more…
GORDY SATO
Parkdale, Oregon
"I never thought I'd end up here," Sato explains, glancing back at his pristine home and out at the 160-acre orchard nestled in the valleys of Parkdale, Ore. "I've been exposed to a lot of people and ideas in my career," he says, adding that his background feeds his passion and fresh thinking for the pear industry. See more…
THE GROFF FAMILY
Entiat, Washington
"We're growing something that's good for our children and for the general population. It's a feel-good career!"
ELDON TALL
Peshastin, Washington
"My son John farms with me and our families are involved. The grandkids even work where they can. It's a lot of work, but it's fun."
JENNIFER EUWER
Parkdale, Oregon
"Everything we do in our orchard, we try to do in a long-term sustainable manner. We've been here for close to 100 years and it's nice to think that we could continue to do this on this same piece of land."
THE SCHMITTEN FAMILY
Cashmere, Washington
"The first pears were planted here in about 1875, and my family has been farming here since the turn of the century."
The perfect pear: "When I slice into [an Anjou pear] with a soft texture and it's buttery, super juicy, and really flavorful. That is a good pear. That's awesome."
When Ray Schmitten first started growing pears in the Wenatchee River Valley alongside his dad in 1987, he wanted to make money and buy more land. But now, he sees a different beauty in the business. "The pear industry is still, primarily, family-run operations…So that's my neighbors farming with their children."
His happiness in knowing that isn't going to change goes for both the ownership and for the pears themselves, which are the same heirloom varieties that were grown in Europe 250 years ago. "They're very stable, they're slow to change," he explains, which leads to a different pace than other fruits, which can be developed and grown in shorter life spans. At this point in his life, says Schmitten, he's all about the old varieties—and old traditions. Much like how he farmed alongside his own father, Schmitten's son Michael works alongside him. "I can go out and be the horticulturist I like to be, while he deals with the details of running the farm."
ANDREW SUNDQUIST
Yakima, Washington
"For me it was a lifestyle and then a legacy."
Growers Posts
---