Terms of Use
This Terms of Use Policy applies to www.usapears.org and www.usapears.com, and all related websites owned, operated, or controlled by Pear Bureau Northwest (hereinafter "USA Pears websites").  By using USA Pears websites, you signify your agreement to the terms, conditions, and notices of this Terms of Use Policy.  Pear Bureau Northwest reserves the right, at its sole discretion, to update or revise this Terms of Use Policy, and any other information, service offerings, or programs contained on USA Pears websites.  You should periodically visit this page to review any changes to our Terms of Use Policy.
Privacy Policy
Information shared with Pear Bureau Northwest and its agencies is not used in ways other than that which are clearly intended when the information is shared. Personally identifiable information, including addresses, e-mail addresses, and telephone numbers, are not published, sold, rented or otherwise distributed.
Individuals who contact Pear Bureau Northwest for business or non-consumer related purposes, or who are requesting specific information that is related but not directly within the purview of Pear Bureau Northwest, may have their message forwarded to an appropriate organization, such as those within the industry, research, government or education system, who can assist them. Such transfers are rare, done on an individual basis, and done in the best interest of serving users at the Northwest Pear Pages.
THE PEAR BUREAU NORTHWEST DOES NOT ACCUMULATE PERSONALLY IDENTIFYING INFORMATION FOR THE PURPOSE OF DISTRIBUTION TO ANY THIRD PARTY FOR ANY PURPOSE WHATSOEVER.
Persons who contact Pear Bureau Northwest, or enter any online contests, may have their first name, city and state of residence, photography or artwork published in the USA Pear pages, and/or used for any other promotional or advertising uses including uses beyond those related to the Internet. Pear Bureau Northwest DOES NOT publish last names, addresses, e-mail addresses, telephone numbers, or personally identifying photography without prior approval from the person whose personal information is to be published, and only if that person is 18 years of age or older, or permission is received from a parent or guardian.
Persons under 18 years of age should obtain parental approval before contacting anyone on the Internet.
NEWSLETTERS
Individuals who would like to be included on any Northwest Pear e-mail list must sign themselves up for that list or agree to be included when participating in a contest and may unsubscribe at any time. Information collected through e-mail list subscription is used for no other purpose than to facilitate the delivery of the specific USA Pears newsletter the user has subscribed to. Pear Bureau Northwest does not operate newsletters for children.
ADVERTISING
Pear Bureau Northwest may use email address to engage with subscribers on USA Pears social media platforms, including Facebook, Instagram or Pinterest. Subscribers may unsubscribe from Pear Bureau Northwest newsletters at any time and may hide any social media advertisements that are viewable. Pear Bureau Northwest will not share or sell this subscriber information to any third party at any time.
WEBSITE ANALYTICS
Pear Bureau Northwest utilizes Google Analytics to understand and refine the type of information found on the pages of USA Pears websites. Visit Google Analytics privacy statement to learn how they protect your personal information. The identification of visitors and page visits are used privately by Pear Bureau Northwest to improve the user experience and is never shared with nor sold to any third party.
IDENTITY AND DATA INFORMATION
Contact Pear Bureau Northwest to request information about data and information that may be held by Pear Bureau Northwest, recognizing that no information has been nor will be shared with a third party for the purpose of reaching users.
Proprietary Rights
All content displayed or part of USA Pears websites including but not limited to text, graphics, logos, images, button icons, audio clips, video, photographs, data, music, software, and other material, are owned or licensed property of Pear Bureau Northwest or its licensors, and are protected by copyright, trademark, patent, trade secret or other proprietary rights and these rights are valid and protected in all forms.
All original content is copyrighted as individual works and as a collective work under the U.S. copyright laws (17 U.S.C. Section 101, et. seq.) and international treaty provisions.
PEAR BUREAU NORTHWEST and related marks, design marks, product names, feature names, and related logos are trademarks of Pear Bureau Northwest and may not be used, copied or imitated, in whole or in part, without the express prior written permission of Pear Bureau Northwest.  Pear Bureau Northwest's trademarks and trade dress may not be used in connection with any product or service in any manner that is likely to cause consumer confusion, or in any manner that disparages Pear Bureau Northwest or suggests a sponsorship, affiliation or endorsement by Pear Bureau Northwest.  All other trademarks, service marks, logos, slogans, domain names, and trade names displayed on USA Pears websites are the intellectual property of their respective owners and are used by Pear Bureau Northwest with permission.
Notice and Procedure for Claims of Copyright Infringement
Pear Bureau Northwest respects the intellectual property rights of others.  Pear Bureau Northwest's policy is to respond to notices of alleged copyright infringement consistent with the Digital Millennium Copyright Act ("DMCA").  Content on USA Pears websites that is allegedly copyright-infringing can be identified and removed using the process outlined below, and all users of USA Pears websites agree to comply with this process.
If you have a good faith belief that your work has been copied in any way that constitutes copyright infringement, you must file a DMCA notice with Pear Bureau Northwest's Copyright Manager.  A DMCA notice must in the form of a written letter, and contain the following information: A description of the copyrighted work that you claim has been infringed.
• A description of the content on USA Pears website(s) that you claim infringes your copyright.
• Information for Pear Bureau Northwest to contact you directly including name, street address, daytime telephone number, and email address;
• A statement that you have a good faith belief that use of the material in the manner complained of is not authorized by the copyright owner, its agent, or the law;
• A statement that you declare under penalty of perjury that the information in the notice is accurate and that you are the owner or are authorized to act on behalf of the owner of an exclusive right that is allegedly infringed; and
• A physical or electronic signature.
DMCA notices must be sent by mail, facsimile, or email to Pear Bureau Northwest's DMCA designated agent at the following address:
Pear Bureau Northwest
Attn: Copyright Manager
info@usapears.com
When Pear Bureau Northwest receives a notice consistent with the above procedure, it will respond consistent with the DMCA.  Pear Bureau Northwest reserves the right to ignore a notice that is not in compliance with the DMCA, and may, without waiving any of its rights or defenses, respond to a non-compliant notice.
User Generated Content
Pear Bureau Northwest welcomes the submission of user-generated content including but not limited to user photographs, pictures, graphics, ideas, writings, music, videos, audio recordings, comments, reviews, testimonials, or other similar content, through USA Pears websites, third-party social media platforms, email, text message, and any other means of transmission, electronic or otherwise.  By transmitting user-generated content to Pear Bureau Northwest, you warrant that the user-generated content is your own and does not violate or facilitate the violation of any law or regulation, and does not violate the rights of any third party, including copyright, trademark, privacy, or publicity rights.  Pear Bureau Northwest is under no obligation to review, investigate, make use of, return or destroy, or store any user-generated content it receives.
By transmitting user-generated content to Pear Bureau Northwest you grant Pear Bureau Northwest an unrestricted and unconditional right to use the user-generated content in Pear Bureau Northwest marketing and advertising, without compensation or obligation to you.  In addition, you grant Pear Bureau Northwest the right to include your name along with the user-generated content submitted by you.  As such, do not transmit to Pear Bureau Northwest any user-generated content that you deem to be private or confidential.
Digital Millennium Copyright Act
Pear Bureau Northwest follows The Digital Millennium Copyright Act (DMCA) to maintain digital communications.  The DMCA was signed into law by President Clinton on October 28, 1998. The legislation implements two 1996 World Intellectual Property Organization (WIPO) treaties: the WIPO Copyright Treaty and
the WIPO Performances and Phonograms Treaty. The DMCA also addresses a number of other significant copyright-related issues.
The DMCA is divided into five titles:
Title I, the "WIPO Copyright and Performances and Phonograms
Treaties Implementation Act of 1998," implements the WIPO
treaties.
Title II, the "Online Copyright Infringement Liability Limitation Act," creates limitations on the liability of online service providers for copyright infringement when engaging in certain types of activities.
Title III, the "Computer Maintenance Competition Assurance Act," creates an exemption for making a copy of a computer program by activating a computer for purposes of maintenance or repair.
Title IV contains six miscellaneous provisions, relating to the functions of the Copyright Office, distance education, the exceptions in the Copyright Act for libraries and for making ephemeral recordings,"webcasting" of sound recordings on the Internet, and the applicability of collective bargaining agreement obligations in the case of transfers
of rights in motion pictures.
Title V, the "Vessel Hull Design Protection Act," creates a new form
of protection for the design of vessel hulls.
Contests and Sweepstakes
Pear Bureau Northwest operates contests on its websites and social media channels for the purpose of offering guests an interactive and/or learning experience with an opportunity to win prizes. Pear Bureau Northwest does not maintain an archive of information obtained in contests, and does NOT use such information in ways other than to facilitate the operation of the specific contest and sign the participant up for periodic newsletters.
Identifiable information obtained through contest entries is limited only to that which is necessary for validating contest eligibility, contacting winners, and to facilitate the delivery of prizes. Information obtained through contests will not be used by the Pear Bureau Northwest for any other purpose, nor will such information be transferred to any other organization or individual for any purpose.
When submitting a contest entry, users will automatically be signed up for USA Pears periodic e-mail newsletter.  Subscription to the newsletter can be canceled at any time by the user.
Children under the age of 18 are not allowed to participate in online contests without a statement of approval by a parent or guardian.
Children under the age of 18 who win a prize in a contest, will have their prize delivered in their name, to the care of their parent or guardian who gave approval for the contest entry.
Parents may exclude their children from participating in online contests.
SECURITY
The Pear Bureau Northwest has established reasonable security measures to protect the confidentiality of users who submit information in our websites. However, the Pear Bureau Northwest assumes no liability for theft or other circumstances leading to the loss of confidentiality of information. Users should assume reasonable caution when using the Internet.
Only employees and agencies responsible for the operation of the Northwest Pear Pages, online contests, distribution of prizes, and response to messages have access to information submitted through Northwest Pear websites, and only for the purpose of administering their tasks.
COOKIES
The Pear Bureau Northwest does not use cookies on its websites.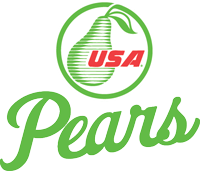 Pear Bureau Northwest
info@usapears.com
4382 SE International Way, Suite A
Milwaukie, OR  97222
(503) 652-9720 phone
(503) 652-9721 fax