For Washington and Oregon's nearly 900 pear growers, tending pear trees is a way of life.  Many orchards have been in families for generations and will continue for many more.
As stewards of the land, our growers tend their naturally prime landscape year-round to nurture premium quality pears.  Patience and passion abound from spring's pear blossoms to fall's harvest, when each and every pear is plucked by hand from branches heavy with fruit.
We would like you to meet some of the people who bring fresh USA Pears from their trees to your table.
JON AND DEBRA LARAWAY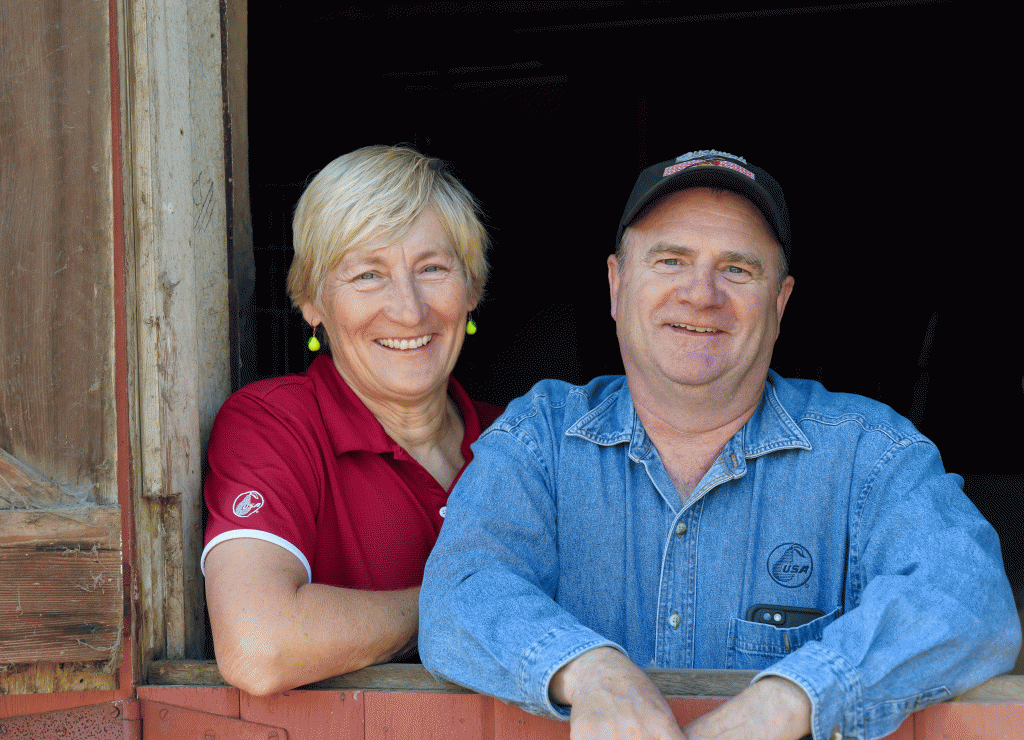 Hood River, Oregon
Near a little red barn nestled among the 100 acres of fruit trees in Hood River, Oregon, live Jon and Debra Laraway. Jon comes from a pear-growing family, four generations of them. He never wanted to do anything else and Debra was right there with him. "I couldn't wait to move to Hood River and live on a farm," says Debra. "I said to Jon, 'sign me up!'" See more…
GORDY SATO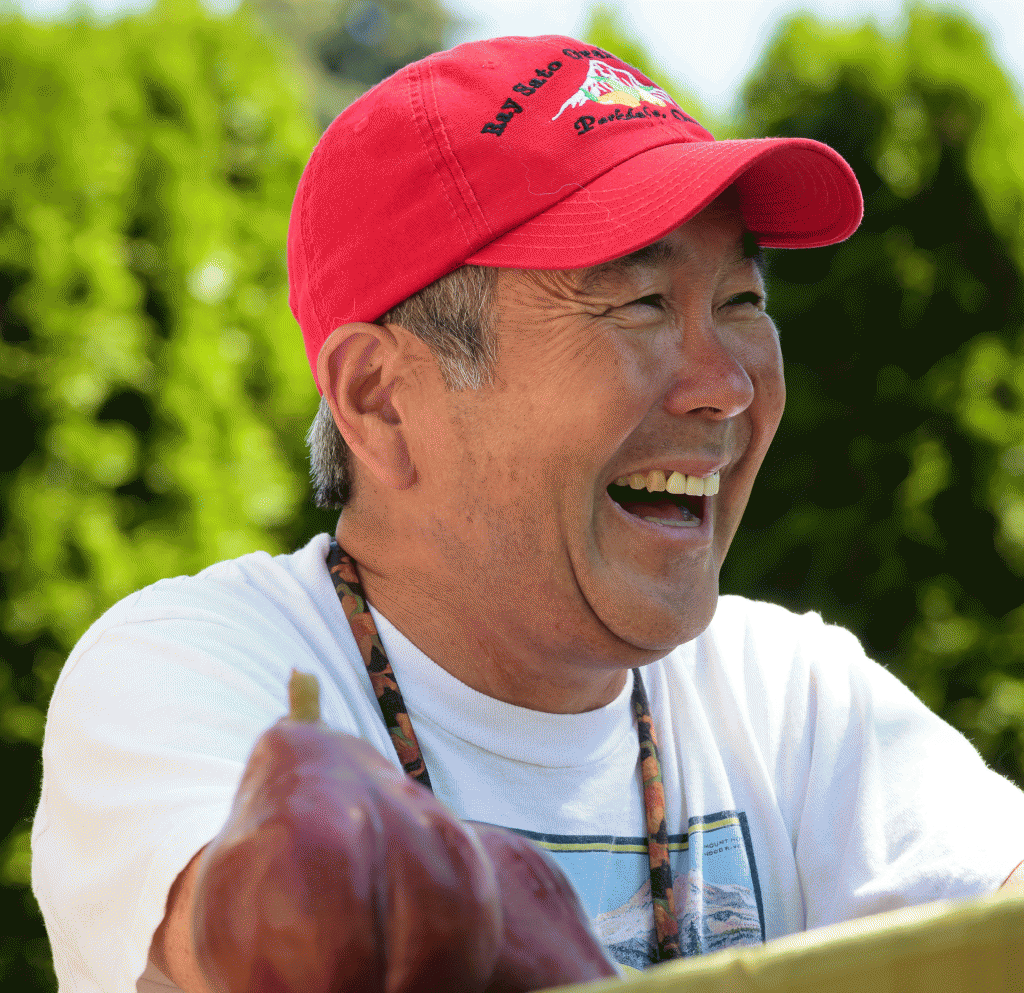 Parkdale, Oregon
"I never thought I'd end up here," Sato explains, glancing back at his pristine home and out at the 160-acre orchard nestled in the valleys of Parkdale, Ore. "I've been exposed to a lot of people and ideas in my career," he says, adding that his background feeds his passion and fresh thinking for the pear industry. See more…
RANDY KIYOKAWA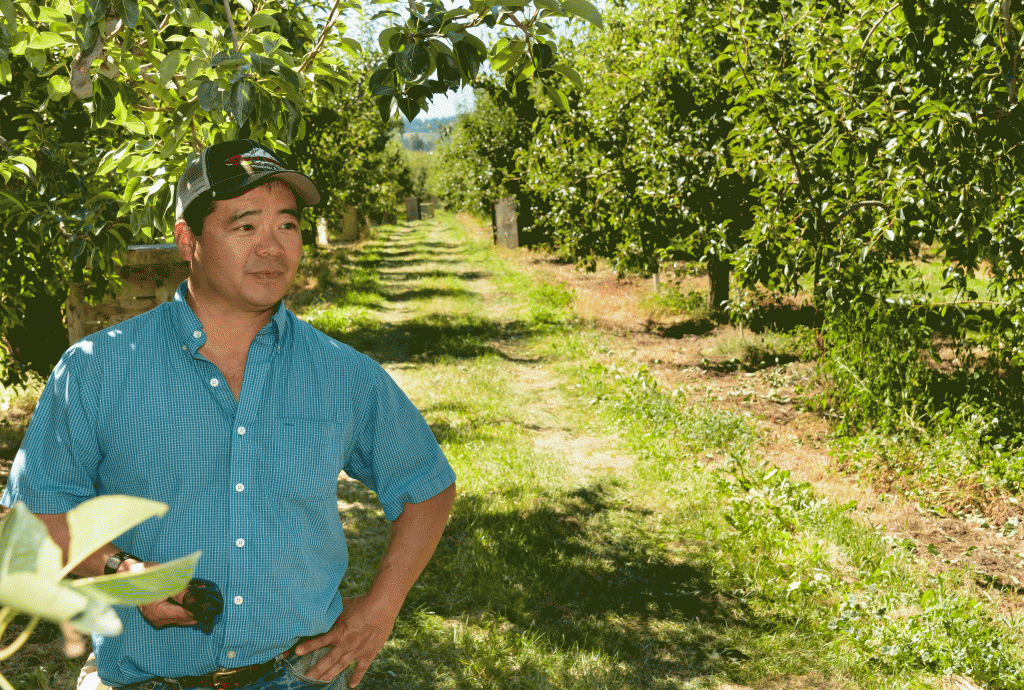 Parkdale, Oregon
"My grandfather left Japan in 1905 with his eyes fixed on the land of opportunity, but he had only enough money to get to Hawaii," Kiyokawa says. He saved up and took a boat to Sacramento, but then lost work after the San Francisco fire. He landed a job with the railroads, which brought him up the coast to Oregon where he cleared some land. But World War II brought him back to Japan as an interpreter.
"Finally, after the war, he returned to Oregon on the GI Bill and secured the 25-acre plot that is home to our fruit stand today," he says. See more…
THE GROFF FAMILY
Entiat, Washington
"We're growing something that's good for our children and for the general population. It's a feel-good career!"
ELDON TALL
Peshastin, Washington
"My son John farms with me and our families are involved. The grandkids even work where they can. It's a lot of work, but it's fun."
JENNIFER EUWER
Parkdale, Oregon
"Everything we do in our orchard, we try to do in a long-term sustainable manner. We've been here for close to 100 years and it's nice to think that we could continue to do this on this same piece of land."
THE SCHMITTEN FAMILY
Cashmere, Washington
"The first pears were planted here in about 1875, and my family has been farming here since the turn of the century."
ANDREW SUNDQUIST
Yakima, Washington
"For me it was a lifestyle and then a legacy."