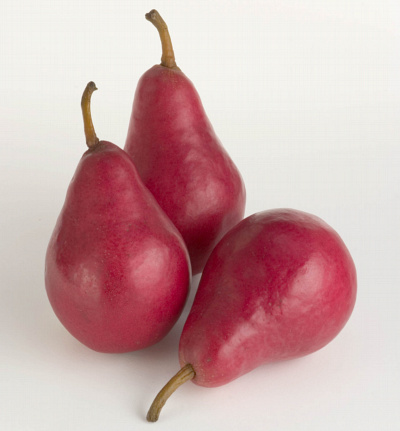 Pears are rich in fiber and have vitamin C. Likewise, pears are sodium-free, fat free, and cholesterol-free –all things that are important for a healthy heart (1). In fact, in a study that looked at data from the Iowa Women's Health Study, researchers found that pears and apples were the most protective against heart disease, compared with other common fruits (2).
Heart disease is the primary cause of death in the United States, and stroke is the third leading cause of death, according to the National Center for Health Statistics at the Centers for Disease Control and Prevention (3). Heart disease is a general term for diseases that affect the heart or blood vessels. Fats that we eat travel through our blood and are important ingredients that help our bodies function properly. But when we eat too much unhealthy fat, like saturated fat, trans fat, or cholesterol, these fats can accumulate and block blood flow to the heart or brain. This is how heart attacks and strokes happen.
According to the American Heart Association, many factors contribute to cardiovascular disease, including diet, activity level, age, and your genes (1). However, eating more fruits and vegetables may help fend off a heart attack or stroke, as fruits and vegetables include a lot of things that are good for your heart, such as fiber and potassium. Since diets rich in fruits and vegetables are usually lower in fat and calories, they can help keep your body at a healthy weight (1).
FINDINGS
1. From the American Heart Association Nutrition Committee. Circulation. 2006; 114:82-96. Available online here.
2. American Journal of Clinical Nutrition 2007
3. Centers for Disease Control and Prevention: National Center for Health Statics, Fastats. Available online here.
This site is for informational purposes only, and is not intended to treat any illness or condition. If you have questions or concerns about your health, seek advice from your physician.