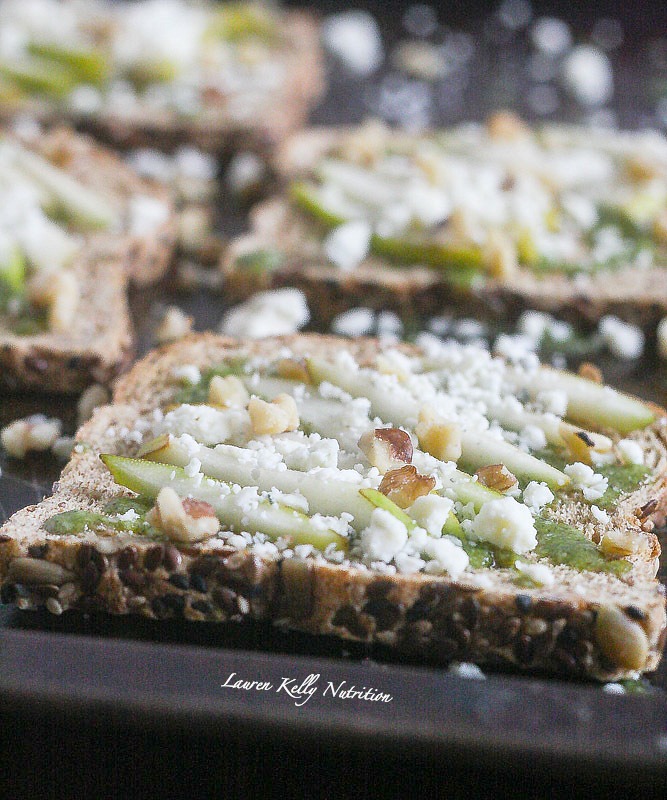 This recipe, courtesy of Dave's Killer Bread and Lauren Kelly Nutrition, will expand your toast horizons. Perfect for breakfast or an after-school snack, this simple pear toast is anything but boring.
Ingredients
Pesto
4 ounces extra virgin olive oil
3 garlic cloves
2 tablespoons walnuts
¼ cup parmesan cheese
¼ cup fresh basil leaves, torn
Sandwich
½ USA Pear, sliced
¼ cup crumbled gorgonzola cheese
Sliced walnuts for topping
4 slices of Dave's Killer Bread
Instructions
Add ingredients to make the pesto to high speed blender or food processor in the order displayed. Blend until smooth. Toast bread until light brown. Spread pesto on toasts. Add sliced pears and top with cheese and walnuts. Serve immediately.
yield: 4 servings