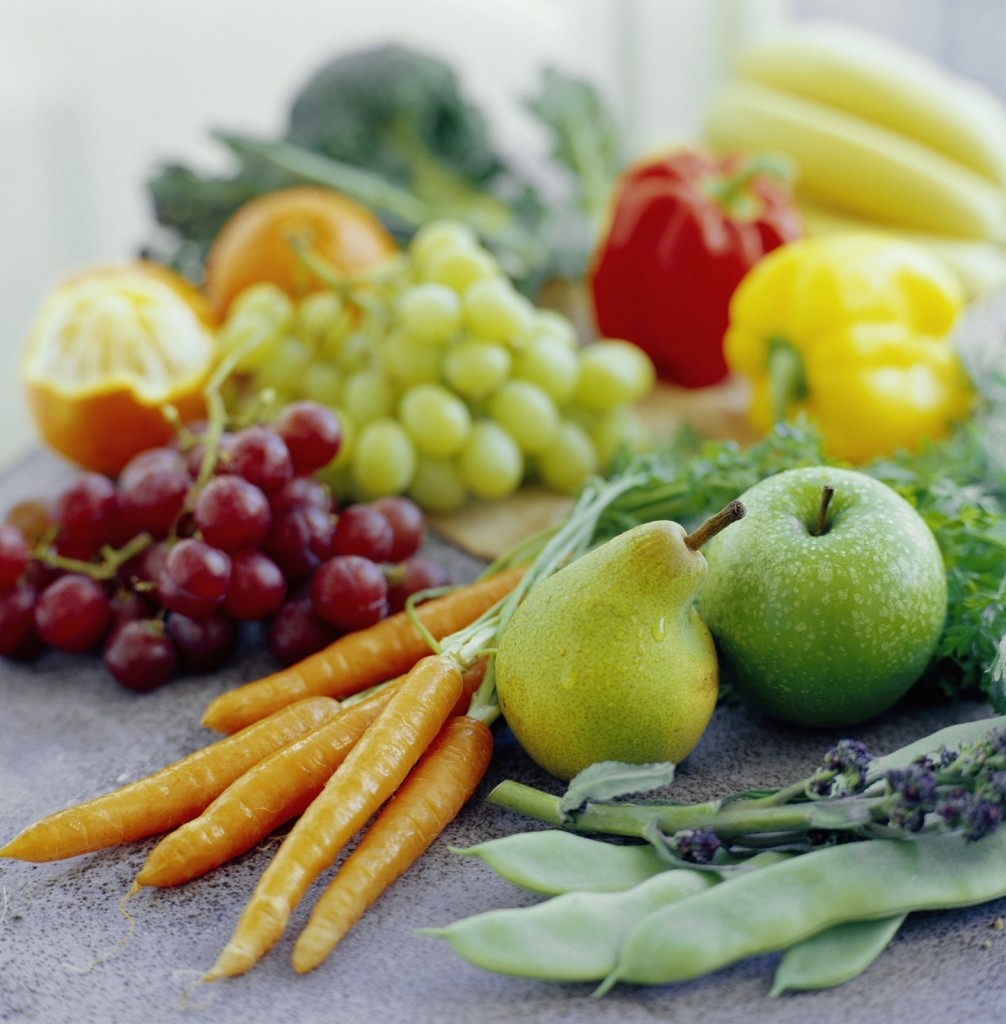 "Inflammation" comes up frequently in my nutrition courses. Inflammation is the key player in many chronic diseases, as well as a result of following the typical American diet. But what is it? In simple terms, inflammation is a complex cascade of stress hormones and cellular triggers that prompt the immune system to fight harmful stimuli. And what are these stimuli? In chronic inflammation, a stimulus damages the body and may be caused by poor diet and inactivity, carrying extra weight, or having a chronic disease, such as heart disease or cancer [2]. Inflammation is the necessary first step in the healing process; however, inflammation may beget more inflammation because a chronic problem cannot be eradicated. Over time, this stress weakens the body and may lead to other chronic diseases; for instance, someone who has diabetes is at increased risk for developing heart disease [3].
Let's talk strategies to fight inflammation. By eating healthfully, getting enough water and rest, exercising, and reducing stress, you will only feel better and strengthen your defenses. Many studies have found a diet with a "…reduction in saturated and trans-fats, and consumption of a diet high in fruits, vegetables, nuts, and whole grains and low in refined grains…may be associated with lower generation of inflammation" [5, 1-5]. Plant foods are anti-inflammatory because they are high in phytonutrients, antioxidants, water, and fiber [1-5]; when these replace processed foods, the body works more effectively [1,4-5]. The easiest way to jump start is to grab a piece of fruit for a snack, twice a day. Inflammation may beget inflammation, but good habits beget good habits, too!
1 Giugliano, Dario; Ceriello, Antonio; Esposito, Katherine. The effects of diet on inflammation: Emphasis on the metabolic syndrome.
Journal of the American College of Cardiology (JACC
). Aug2006, Vol. 48 Issue 4, p677-685 2 Barbaresko, Janett; Koch, Manja; Schulze, Matthias B; Nöthlings, Ute. Dietary pattern analysis and biomarkers of low-grade inflammation: a systematic literature review.
Nutrition Reviews
. Aug2013, Vol. 71 Issue 8, p511-527. 3 Dias Folchetti, Luciana; Monfort-Pires, Milena; de Barros, Camila R.; Araújo Martini, Lígia; Gouvea Ferreira, Sandra Roberta. Association of fruits and vegetables consumption and related-vitamins with inflammatory and oxidative stress markers in prediabetic individuals.
Diabetology & Metabolic Syndrome
. 2014, Vol. 6 Issue 1, p1-15. 4 Codoñer-Franch, Pilar; Betoret, Ester; Betoret, Noelia; López-Jaén, Ana B.; Valls-Belles, Victoria; Fito, Pedro. Dried apples enriched with mandarin juice by vacuum impregnation improve antioxidant capacity and decrease inflammation in obese children
. Nutricion Hospitalaria
. jul/ago2013, Vol. 28 Issue 4, p1177-1183. 5. Åsgård, Rikard; Rytter, Elisabet; Basu, Samar; Abramsson-Zetterberg, Lilianne; Möller, Lennart; Vessby, Bengt. High intake of fruit and vegetables is related to low oxidative stress and inflammation in a group of patients with type 2 diabetes.
Scandinavian Journal of Food & Nutrition
. Dec2007, Vol. 51 Issue 4, p149-158.