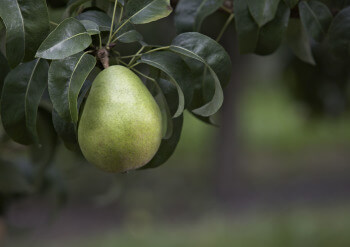 Heart disease is the primary cause of death in the United States, and stroke is the third leading cause of death, according to the National Center for Health Statistics at the Centers for Disease Control and Prevention (1). Heart disease is a general term for cardiovascular disease, which refers to the class of diseases that affect the heart or blood vessels, and usually implies the diseases affected by atherosclerosis. Atherosclerosis is the buildup of fatty plaques and eventual hardening of the artery walls due to cholesterol buildup. Fats that we eat naturally travel through the bloodstream, and are deposited in tissues for various vital functions. But when we eat too much unhealthy fat, namely saturated fat, trans fat, or cholesterol, these fats may be deposited in the artery walls. Over time, these deposits, or plaques, grow and may block blood flow to the heart or brain, which may cause death of these tissues. When this blockage happens, it is referred to as a heart attack or stroke.
The American Heart Association affirms that many factors contribute to cardiovascular disease, including diet, activity level, age, and genetic makeup (2). However, including more fruits and vegetables in the diet may help fend off heart attack or stroke (3). Fruits and vegetables carry fiber, potassium, and phytochemicals that fight damage caused by atherosclerosis (4). Likewise, diets that replace energy-dense foods with fruits and vegetables are usually lower in fat and calories, which may help prevent weight gain – another risk factor for cardiovascular disease. Those with a strong family history of heart disease or stroke should seek medical advice and follow a diet high in fruits, vegetables, whole grains, and nuts, and limit sodium, fat, and excess calories. Likewise, following a physical activity regimen approved by your doctor is a key ingredient in a heart healthy lifestyle (5). For more information about diseases affecting the heart and circulation, visit the website of the American Heart Association at http://www.americanheart.org.
So how do pears fit into your heart-healthy diet? Pears are a good source of the antioxidant vitamin C (ascorbic acid), and contain other antioxidants. They are rich in fiber and contain phytochemicals that may work synergistically to fight cardiovascular disease (4). Likewise, pears are sodium-free, fat-free, and cholesterol-free – important factors in a heart-healthy diet (5). So include pears as part of your fruit and vegetable intake every day for a burst of sweet satisfaction that will please your taste buds, and your doctor!
FINDINGS
1. Centers for Disease Control and Prevention: National Center for Health Statics, Fastats. Available online here.
2. American Heart Association, Risk Factors and Coronary Heart Disease. Available online here.
3. American Heart Association, Risk Factors you can Change. Available online here.
4. Lichtenstein AH, Appel LJ, Brands M, et al. Diet and Lifestyle Recommendations Revision 2006: A Scientific Statement From the American Heart Association Nutrition Committee. Circulation. 2006;114:82-96.  Available online here.
5. American Heart Association, Diet and Lifestyle Recommendations. Available online here.
This site is for informational purposes only, and is not intended to treat any illness or condition. If you have questions or concerns about your health, seek advice from your physician.